TheGrefg skin and the rest of its items arrived in Fortnite Battle Royale with patch 15.20, and those files were decrypted.
Fortnite patch 15.20 brought with it many new features, among which we have to highlight the fact that TheGrefg skin and its objects are already in the game. TheGrefg skin and its accessories belong to Season 5 of the Battle Pass of Fortnite Chapter 2. Below we show you the files that we have extracted from the game itself via datamining.
Fortnite: TheGrefg skin already in game; these are all your objects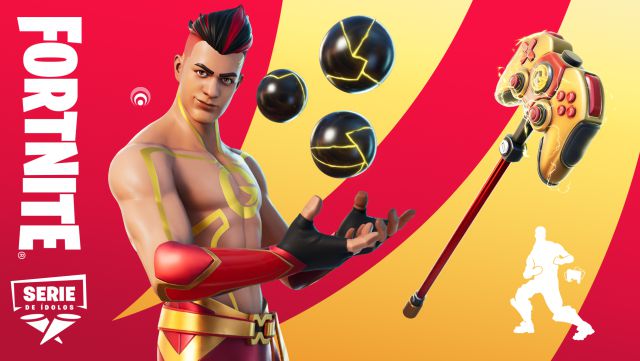 Official Image of TheGrefg Item Lot in Fortnite
Although Patch 15.20 arrived in Fortnite at around 10:00 a.m. CET on January 13, 2021, TheGrefg items were not decrypted until 4:00 p.m. CET the same day. Just below you have the complete list of Grefg items within Fortnite:
More images of Grefg in Fortnite. # Fortnite # FortniteSeason5 pic.twitter.com/TkWIv8wbgp

– Rubén Martínez (@ruvenmb) January 13, 2021
Skin TheGrefg
Spheres of Power backpacking accessory
Collecting Tool Baton
Control Gang Gesture
We remind you that we will have the possibility to get all the objects of TheGrefg for free by participating in their El Soil is Lava tournament, which is held on Thursday 14 and Friday 15 January 2021. There are two variants: Solo, and Squads; If we are in a good position in the Solo variant, we will get the peak and the dance, and if we are in a good position in the Squad variant, we will get the skin and the backpack.
If you do not want to participate in these competitions, know that all these items will arrive in the Fortnite Battle Royale store on Sunday, January 17, 2021 at 01:00 CET. Not only does the competition allow us to get these items for free, but it will also get us to get them before they hit the store. The pack that includes all its content will cost, said by Grefg himself during the live show in which he announced his skin, "between 2,000 and 3,000 V-Bucks".
Sources: Fortnite Battle Royale, own elaboration