Counterplay Games and Gearbox Publishing confirm the cover that Godfall will wear in its version for PlayStation 5. It will be a temporary exclusive on console.
Godfall already knows what his final cover will be on PS5. Counterplay Games and Gearbox Publishing have revealed the image that will accompany the new PlayStation header for the next generation. He does it using his most usual art and wearing the white color, symbol of the console.
This has been confirmed in a brief tweet:
Have a great weekend everyone! pic.twitter.com/xVn1q9Ncul

– Godfall (@PlayGodfall) July 10, 2020
The title will participate in the grid that will accompany the launch of PS5 at the end of the present 2020. It will do so together with a PC version; console will be a temporary exclusive, so it will reach the competition at some point in the future. Based on what was seen in its first gameplay, it will run at native 4K resolution at 60 images per second.
Few details are known from the world of Godfall, except that we are talking about a looter RPG that prioritizes melee combat aboard the Valorplates, legendary armor. These will transform us into masters of the fighting style to which they belong. There will be five weapon classes and various sets. We will be the last of the Valorian knights, deity warriors who have the honor to carry them.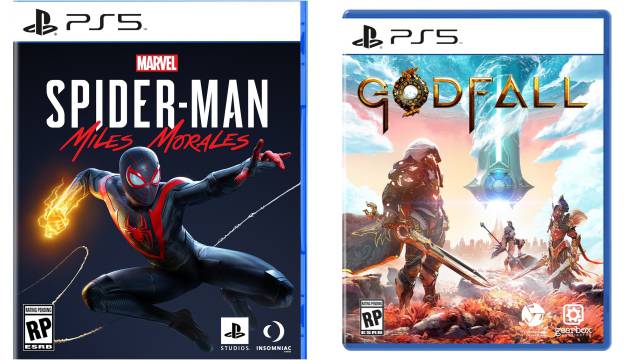 First confirmed covers for PS5.
As Keith Lee, CEO of Counterplay Games, comments in a PlayStation blog post, players "will scale the world through the elemental realms to challenge the mad god Macros, who awaits you at the top." Medieval aesthetics meets a futuristic environment.
He was part of the presentation of PlayStation 5, where he showed his qualities in real time for the first time. Remember that it made its first public appearance during The Game Awards 2019, in which it was confirmed as one of the first works that made its launch public on the next generation of consoles.
Its temporary exclusivity follows the line marked by two of the Bethesda productions. Both Deathloop and Ghostwire: Tokyo will hit the console first on PS5.