New World delays the release of its 1.0 version until some point in the first spring of 2021. The Amazon MMO will conduct more tests along the way.
The Amazon MMO will need more time to see the light. New World is delayed again after its arrival for August 25 has been made official. After the last change, it is slated for sometime in the spring of 2021.
In a statement, the team behind him acknowledges being proud of the work done. "When we read the feedback we received in the past few months from our Alpha players, we saw that they liked the game and wanted to see more of it. In particular, we want to make sure that the players who spend the most hours have a multitude of experiences during the adventure and when they reach the endgame ".
Therefore, the final beta test and subsequent release of version 1.0 will be carried out in the commented framework. Rich Lawrence, the studio's director, says he hasn't made a decision lightly, but simply responds to the need to increase the thickness of content. "We want to add more features and content before sharing the game to a larger audience," he says.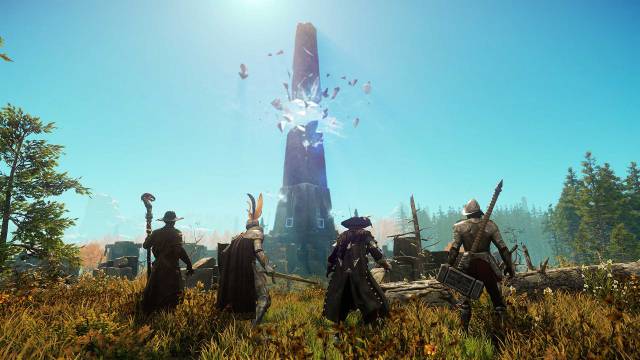 Those who have registered for the beta or have reserved the game will be able to access part of New World from August 25. In your emails you will know more information when the date approaches. The offer is extended to users who participated in the Alpha periods.
Amazon Games is not that it had a quiet summer. Crucible, its free to play shooter, was reverting to closed beta after a 1.0 version that failed to achieve the expected success. "We will continue to adhere to the roadmap that we have set ourselves and we will continue working on the map, the combat and the system changes designed to make the Trio of Hearts experience something better, in addition to implementing other improvements based on your comments and what we believe the game needs to continue to prosper, "said Colin Johanson of Relentless Studios.