Different services and different business models try to find the formulas for success, but there is still much to explore.
Big tech companies have seen streaming games as a business opportunity. In some cases they seek to become the true Netflix of the video game, although each of them has opted for quite different models. When Google Stadia announced its platform, the promises anticipated that the company had bet very heavily on this industry. However, the situation is changing and not everything goes according to what is established in the roadmap. As with all new technologies, a period of trial and error begins, in which companies experiment with the tools and their possible monetization.
Phil Spencer, head of the Xbox division, declared in early 2020 that he did not see Nintendo or Sony as his future competition. According to his point of view, the big tech companies like Amazon and Google were going to be the main competitors in the future: "It is not a lack of respect towards Nintendo and Sony, but the traditional video game companies are, in a way, , offside. I suppose they could try to recreate Azure, but we have invested billions of dollars in the cloud over the years. "
When the manager made those statements, a few months had passed since the debut of Google Stadia. Spencer, however, explained in a previous interview that although "the inevitability of the cloud as part of the video game industry is an absolute truth," the time has not yet come when users dispense with almost all devices to fully surrender to the benefits of the cloud.
Google Stadia, stumble and many uncertainties
Phil Harrison, an old acquaintance in the industry, got on the boat to take the helm of a platform that seemed destined to change video games as we know them to this day. In the previous months, expectations were relatively high, as Google had invested in internal studies to develop its own games. Jade Raymond, at the beginning of her career closely linked to the Assassin's Creed saga, had been organizing EA Motive Studios for several years, the developer that worked as a support studio on Star Wars Battlefront 2 and that finally released Star Wars Squadrons as its own production. Before the most recent title in the galactic saga was released, Raymond joined the team to lead the development studio.
The business model chosen by Google is not that of a video game Netflix. Rather than offering a catalog accessible to all subscribers, Stadia has a store where titles can be purchased, which are then played in the cloud. The Stadia Pro subscription does add a series of free games (or included in the subscription) that are extended month by month, in the style of the Free Games with Gold or those of PlayStation Plus.
A year after its launch, some of its promises had not been kept. The unflattering trend was confirmed on February 1, when the Google division announced a major internal restructuring. "Building high-quality games from scratch takes many years and a significant investment, so costs are increasing exponentially," Harrison said on the official Stadia blog.
"Given our focus on building around proven Stadia technology", as well as their intention to deepen their collaboration agreements with partners, they have decided that "they will not invest more in launching exclusive content" developed by their internal studio, SG&E more beyond the short-term products they already had planned. As a result, the studio was closed and Jade Raymond left the company. Google promised that employees will be relocated within other divisions.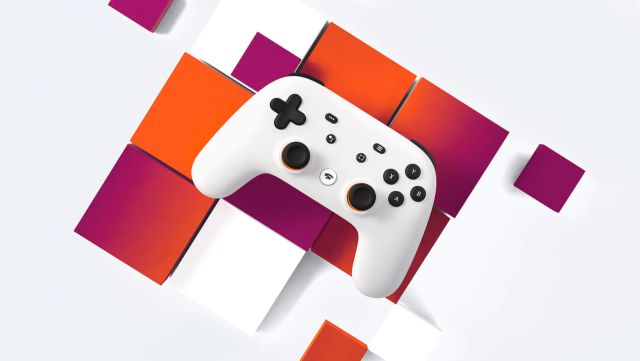 Xbox Game Pass and Project xCloud, a green light for streaming
Microsoft has been cementing its strategy since Phil Spencer succeeded Don Mattrick as the division leader. It all started with the launch of the Xbox One exclusives on PC, a decision that was initially viewed with some misunderstanding by the community, but which is consistent with the path chosen by Xbox: to expand its mass of players through of its own ecosystem on various platforms. The Xbox Game Pass service has been a further step in that direction, especially since the Ultimate subscription implemented Project xCloud, Microsoft's cloud technology.
During these first months it has only been available on Android phones and devices, but the Redmond company intends to expand it to other terminals very soon. Thus, PC, iPhone and iPad users will be able to play in the cloud in spring 2021, although they have not yet specified an exact date. As for Xbox consoles, Phil Spencer himself was open to that possibility. At the moment, however, it is not possible,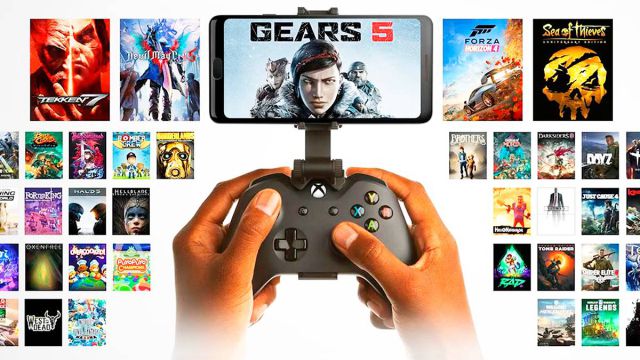 Project xCloud's business model is directly linked to Xbox Game Pass, a service that has reached 18 million subscribers and in which Microsoft is investing heavily. In recent years, the company has acquired relevant studios such as Double Fine Productions, Obsidian Entertainment, Ninja Theory, Playground or Inxile Entertainment. However, the most popular purchase, both for its volume and its relevance, is that of ZeniMax Media, Bethesda's mother company. All these studios and licenses are already part of Xbox Game Studios.
The streaming service is therefore included in the Xbox Game Pass Ultimate offer. In addition, the company has worked on adapting the controls in some games, so that mobile players can use touch functionalities. On the other hand, the services of other companies have also been incorporated into the catalog, with EA Play as the first of them. Some of those games also work through streaming.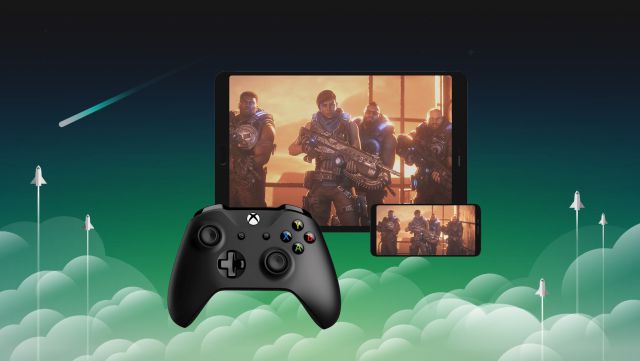 PS NOW, bet on the future?
Gaikai was a cloud gaming service that was acquired by PlayStation in 2012, a year after it went live. The technology was used for the construction of PlayStation Now, a different subscription to PlayStation Plus, which introduces part of the catalog of games for the PS2, PS3, PS4 and PS5 consoles. Although the titles can be run in streaming, the Japanese decided to add the possibility of downloading them, but only in the console version. That is, if you play on PC you have to do it through cloud technology.
To this day, PlayStation Now adds new games every month, although most are available for a limited time only. Unlike Xbox Game Pass, the news does not come directly on this platform. In fact, Sony Interactive Entertainment changed its strategy the moment Microsoft's service started to take off. In addition to reducing the price of the subscription, he announced that more powerful titles would arrive.
It will be necessary to see how it evolves in the coming years, it depends largely on the relevance that PlayStation wants to give it, since the current business model is still more or less traditional. Even so, with Horizon Zero Dawn and Days Gone they have opened the doors of the PC, a step that Xbox took long ago.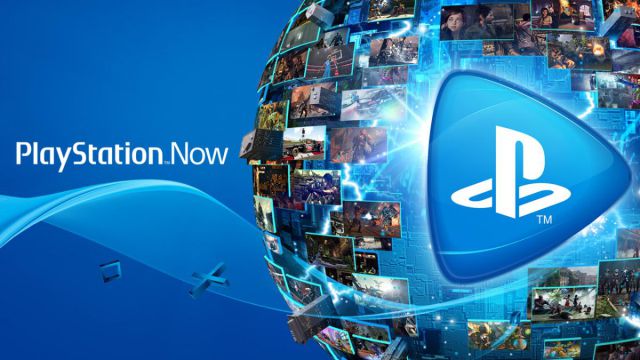 Amazon Luna, another hope of streaming
The big tech companies have embraced the video game industry, although they are still feeling the ground for a foothold. Amazon Game Studios opened its doors with the firm goal of achieving success with its games. The reality is that you are having a hard time finding your site. To the cancellation of Crucible is added the delay of New World, the MMO in which they have been working for years. Jeff Bezos, founder and CEO of the company, will step aside and hand over his position to Andy Jassy. The manager has already shown his support for the video game division. It has done so in an internal letter sent to its employees:
"Some businesses take off in their first year and others take many years," Jassy wrote. "While we haven't had consistent success at Amazon Game Studios yet, I think we will if we continue. Being successful instantly is obviously less stressful, but when it takes longer the feeling is usually sweeter. I think this team will do it if it stays focused on what matters most. "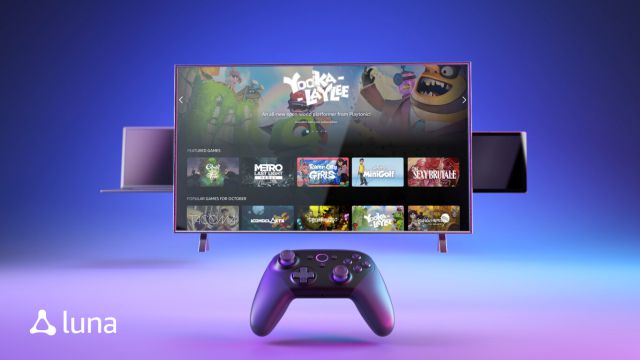 Amazon Luna, its video game service, has yet to launch globally. In fact, it is available in early access, but only in the United States market. For $ 5.99 per month, players can access a catalog of more than 100 games, which will be progressively expanded. As in the case of Google Stadia, Amazon Luna announced its official controller, which has been priced at $ 49.99. In any case, it will be compatible with keyboards, mice and bluetooth controllers. Regarding the performance of the titles, the maximum resolution will be 4K, while the framerate will reach 60 fps. In addition, the service is compatible with Twitch, so it includes certain advantages if you link the accounts.
If Google Stadia opted for a store, Amazon Luna follows the Netflix model, although it introduces an interesting variable, which it has also applied with its on-demand movies and series service, Amazon Prime Video. We refer, of course, to the channels. Ubisoft is one of the first publishers to jump on the boat. Through additional subscriptions, those interested will have the option to play Ubisoft titles.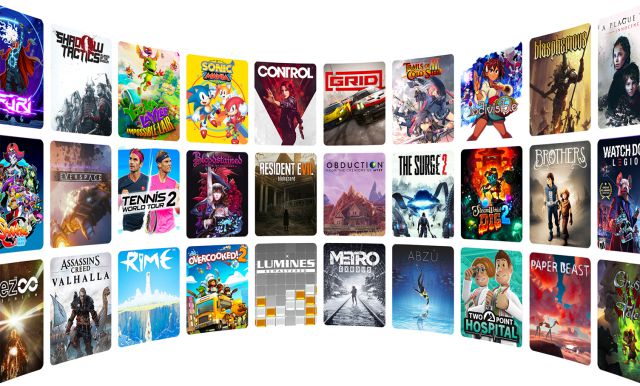 GeForce NOW, powered by NVIDIA
When NVIDIA announced the launch of its service, there were certain moments of uncertainty. And it is that some available titles were eliminated. Companies like Activision or Bethesda made the decision not to allow their games to be enjoyed through GeForce NOW. The technology company then explained that publishers had the power to choose whether or not their content could work through its cloud service.
The case of GeForce NOW is completely different from the rest of the services. In this case, there is no official store, nor are there products that are grouped together in a library of games within a specific catalog. NVIDIA thrives on platforms like the Epic Games Store or Steam, so players have to buy games from those stores. Those that are supported can run in the cloud. Recently, NVIDIA unveiled an agreement with GOG.com, the CD Projekt RED platform, for all titles in The Witcher series to be available in the catalog. The deal was forged after Cyberpunk 2077 was available on the service from launch.
GeForce NOW offers the ability to use the service for free, albeit with limitations. Standard access only allows one-hour sessions, so at the end of that period, the player will log out and have to start the process again. The paid subscription is valid for 6 months and costs 27.45 euros. There are no restrictions and the RTX is activated.