Rockstar Games presents the weekly updates to GTA V multiplayer, this time with Double GTA $ and RP, gifts, perks, prizes and much more.
One more week, Rockstar Games presents the weekly updates of GTA Online, the popular multiplayer mode of GTA V, this time, with double reward in mobile operations missions, bonus of 100,000 GTA $, extra bonus in Gunrunning, double reward in survival series, vehicle discounts, gifts, benefits and much more.
Double GTA $ & RP on Mobile Ops Missions
Do agent 14's dirty work with armed vehicles to sabotage rivals' operations and supply lines. Plus, complete any of those missions to earn a GTA $ 100,000 bonus when you log in next week.
Double GTA $ & RP on Gunrunning
This week, arm yourself to the teeth and sell illicit bunker merchandise to earn double the rewards on Gunrunning Sell Missions. And if you want to be a modern supervillain, this week you can get into trouble underground thanks to special discounts on bunkers, COM, specialized vehicles, etc.
Free Warstock Cap
Play GTA Online between September 24-30 to get the Warstock Cache & Carry Cap. If you put it on, everyone will know that heavily armored and armed vehicles are your thing.
Double the rewards in the survival series
This week, take on wave after wave of increasingly relentless enemies in the Survival Series to earn Double GTA $ & RP. Get into the Playlist using the Survival Series icon on the map or use the iFruit Quick Activity to participate. You can also start these series through the Activities menu.
Podium vehicle: Declasse DR1
Stop by the lobby of The Diamond Casino & Resort and play the roulette of fortune: the counter that appears in the corner of the screen when you enter tells you how long until your next daily spin. This week's podium car is the Declasse DR1, a racing car that knows no speed limits.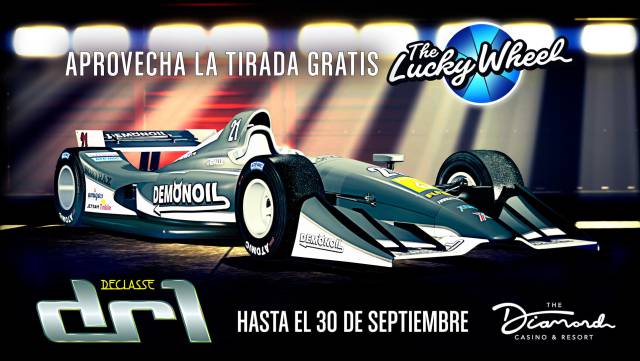 Discounts
If you want to start your criminal businesses for less money, you may be interested in the current offers:
All Bunkers – 40% off
Mobile Operations Center: 40% discount
Ocelot Stromberg – 30% off
Coil Rocket Voltic – 40% off
30% discount on bunker upgrades
Bunker style
Private accommodation
Shooting gallery
Gunsmith
Transport
35% discount on customizations of the Mobile Operations Center
Modules
Interior color
Covers
Weapons
Additional vehicles
Pegassi Infernus Classic – 40% off
Titan – 40% off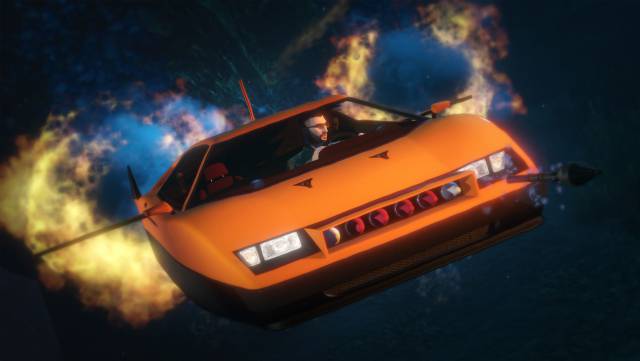 Prime Gaming Advantages
GTA Online players who link their Rockstar Games Social Club and Prime Gaming accounts will receive GTA $ 200,000 for playing this week. Additionally, Prime Gaming members will also receive:
Vespucci canals nightclub free
40% off at the Yosemite Rancher
70% off the Declasse Drift Yosemite
Prime Gaming members who link their Amazon account to their Rockstar Games Social Club account will earn a one-time GTA $ 1,000,000 bonus to their Maze Bank account after 72 hours.