343 Industries confirms news about the expected multiplayer mode, available from launch starting this Christmas on Xbox Series X.
Halo Infinite multiplayer will be available from game launch this Christmas on Xbox Series X, Xbox One, and PC (Steam). 343 Industries has recently dispelled any hint of doubt about a possible delay, while it has now confirmed new details about this game modality shared with other users; both online and local multiplayer on split screen.
In a new post on the Halo Waypoint blog, the developer has offered news with somewhat ambiguous messages, which do not make clear the exact number of simultaneous users in each modality. However, Jerry Hook, leader of the 343i design department, the split-screen multiplayer mode will be for up to 4 players in the campaign. For its part, the split screen mode will have support for up to 2 players. "Sorry for the confusion," he says in a message posted on Twitter.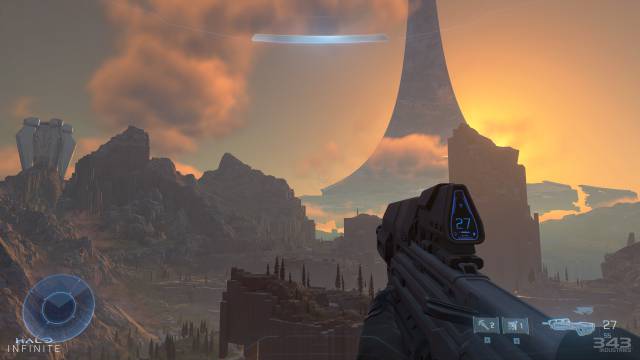 The demo that we could see in the Xbox Games Showcase of Halo Infinite has been "a Herculean effort" for the company, which hopes to have the video game ready for the launch of the new console, Xbox Series X, where it will also be included in the catalog of Xbox Game Pass.
All confirmed exclusives for Xbox Series X
For now we know that Halo Infinite will be one of the Xbox Series X launch games, but the full catalog is expected to be revealed in the coming weeks. From FreeGameTips we have compiled in this article what exclusive games are already confirmed for the new Microsoft console, although not all have the current 2020 release date.
One of the great strengths of Xbox Series X will be Smart Delivery, the function that will allow us to buy the games once and run the best version regardless of the Xbox console we have at home. Here we review the list of confirmed games under this feature.