We review the possible doubts that may arise about the new multiplayer free to play game from Ubisoft, which will arrive in 2020 on PS4, Xbox One and PC.
Hyper Scape is one of the names of the week. The new Ubisoft Montreal project (which we have already been able to play), a multiplayer action title with battle royale modalities and under a free to play business model, will arrive throughout 2020 on PS4, Xbox One and PC with the intention of Consolidate itself as one of the new references of the genre for the coming times. In this article, we review 9 possible doubts, frequently asked questions resolved by Microsoft itself on its official page.
How to access the Hyper Scape Technical Test?
As we explain in this news, we explain the two ways to access the Hyper Scape Technical Test, which will be available only for a few days.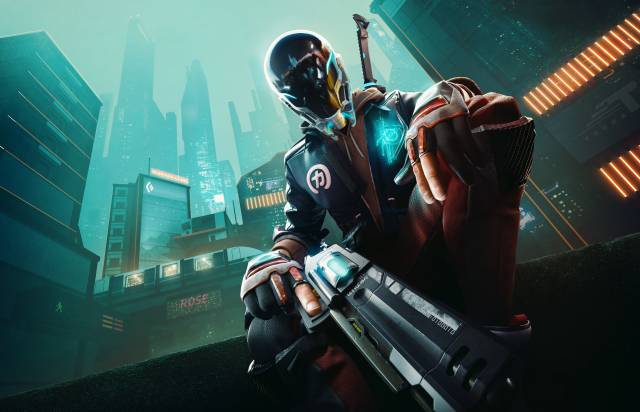 How long will the Technical Test last?
From this July 2 until next July 8 at 08:59 (CEST). From then on, we will have to wait.
On which platforms is the Technical Test available?
Only on PC, on computer, through uPlay. Learn how to link your uPlay account with Twitch here to gain access. The full game will be released on PS4, Xbox One and PC.
What content is included in the Hyper Scape Technical Test?
Gameplay Race for the crown in squad (a battle royale that faces 33 squads of 3 players); Solo Crown Race game mode (100 player battle royale); a temporary game mode that will be enabled during the test; 9 weapons .; 9 hacks; 9 predetermined Champion outfits and a free 10-level battle pass that includes aesthetic items that players will keep when the Tech Test ends.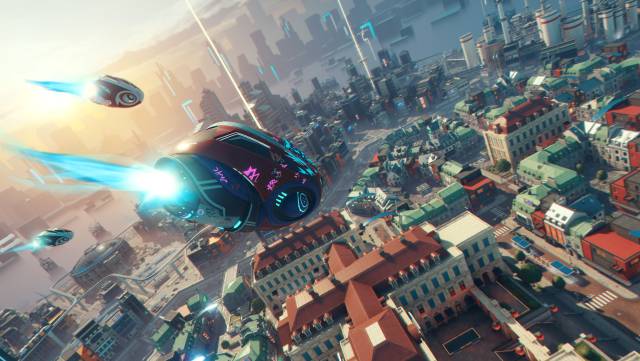 What are the specifications / requirements to play on PC?
Minimum Specifications: (Low settings, 1080p @ 60fps)
Intel Core i3 3220 or AMD FX-4130 with 6 GB RAM
Nvidia GTX 660 or AMD Radeon HD 7870 with 2GB dedicated VRAM
Recommended Specifications: (High settings, 1080p @ 60fps)
Intel Core i7 4790 or AMD Ryzen 5 1500X with 8 GB RAM
Nvidia GTX 970 or AMD Radeon RX 480 with 4GB dedicated VRAM
Optimal Specifications: (Ultra High settings, up to 4K @ 60fps)
Intel Core i9 7900 X, AMD Ryzen 5 PRO 3600 with 16 GB RAM
Nvidia 2080Ti or AMD Radeon RX 5700 XT with 11GB dedicated VRAM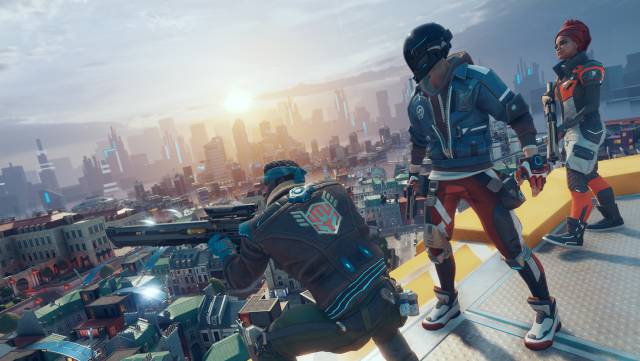 What is the final release date for Hyper Scape?
According to Ubisoft: "We plan to launch the full game in 2020, the exact date will be determined by the results of this testing phase and those to come."
Will we be able to transfer our progress from the Technical Test to the final game?
Yes. Those who participate in the technical test and other test phases will be able to keep their progress and everything they unlock.
What about the Technical Test Battle Pass?
It is free and includes 10 levels. Players will be left with everything unlocked.
If I play the Tech Test on PC but then plan to play Hyper Scape on console, do I lose everything?
No. We will keep all the objects if we play on the console soon.
References | Hyper Scape – Official