We review all the movies, series and other audiovisual works of Tomb Raider in which Lara Croft has appeared as the protagonist.
Lara Croft is a video game icon and there's no question about it. Throughout 25 years we have been able to accompany her on countless adventures embodied in a multitude of video games. If we ask our parents or anyone outside the industry if they know of Croft and their answer is yes, is it because he has equipped himself with his mythical dual pistols to take down the dangerous T-Rex resting in the Lost Valley? It is a possibility, but most likely it will put the face of Angelina Jolie to the protagonist.
Lara's appearances on the big (and small) screen have been varied and in fact the sequel to Tomb Raider (2018) is currently in the works, with Alicia Vikander playing Croft once again. Therefore, and in order to commemorate once again the 25th anniversary of the saga that is celebrated this year 2021, we proceed to make a complete review of the films, animated series and others in which we have been able to discover even more adventures of Lara Croft of which we have already played and enjoyed at the controls.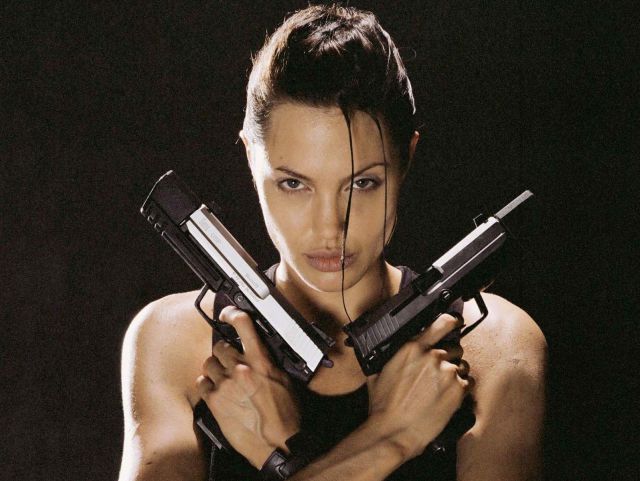 Croft's first appearance on the big screen
The idea of ​​bringing the Tomb Raider saga into the movie world arose long before it became a reality. It was around the time of Tomb Raider II (1997), when the character was beginning to gain considerable worldwide fame, that Core Design (the studio that created the saga and developed its first games) received the first offer from "a famous studio of animation". However, they rejected her for not seeing the matter entirely clear. It wasn't until Paramount Pictures' offer was on the table that they finally decided to take the plunge:
"It was a very cool approach for us and it was something that relaxed us more than becoming anxiously protective. If we didn't like something about the script, the casting or the general direction of the project, we would just have to say so and they assured us that they would change it. And they were true to their word in every way, "says Adrian Smith, COO at Core Design at Lara Croft: Tomb Raider – The Official Film Companion.
With this premise based on a certain fidelity to the original games, the project began to be prepared and various names such as Catherine Zeta-Jones, Ashley Judd and Jennifer López were considered before deciding with Angelina Jolie to play the protagonist. The actress commented in several interviews that were conducted at that time that initially she was not quite sure she wanted to accept that role, since it would raise her profile to a much greater recognition than it had at that time. Finally he accepted and after that he had to start a hard process of physical and mental preparation to put himself in Croft's boots: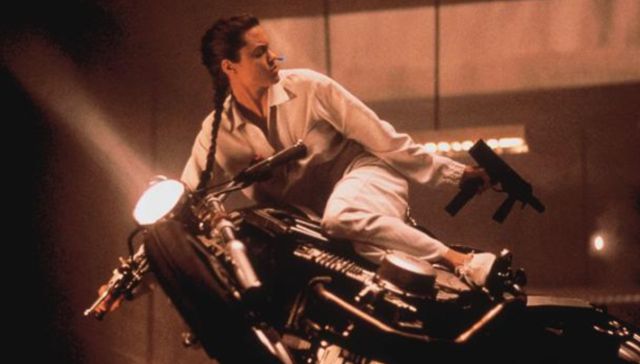 "For ten and a half months we were practicing yoga and doing all the exercises like kickboxing, canoeing and weapons training. At the beginning it was very difficult, it was very hard until I got stronger and better but I really enjoyed it, somehow I miss it ", says Angelina to Screenslam (2001). In the Prima Tomb Raider Collector's Edition Official Guide, she adds: "I'm really nervous that the accent will come off right. She has been raised in a certain way, she is Lady Croft. But I didn't want her to be that unapproachable snobby aristocrat kind of way, so we had to take parts of that accent and make her British. It's funny, because it's an accent that you really wouldn't put in an action movie. Although Bond has it, it is true … in a way I act like a lady and yet at the same time very rude. I am very violent, but I am drinking tea ".
It was in 2001 when "Lara Croft: Tomb Raider" was finally released. In the film we can observe various elements that remind us of games, such as settings located in the canals of Venice, enemies in the form of secret societies and ancient and powerful artifacts as well as dangerous, whose misuse can trigger the destruction of a civilization whole. One of the main changes from the games was the important, albeit brief, appearance of Lara's enigmatic father: Richard Croft. They gave him an interesting approach, as he had not appeared other than being mentioned (save for his brief cameo in Chronicles) and his appearance in the film would influence subsequent games.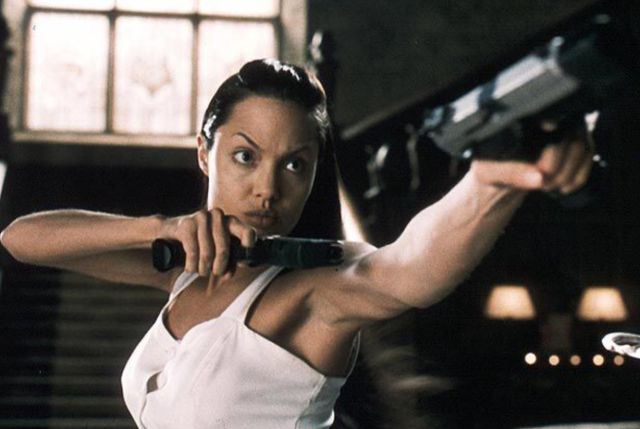 As Box Office Mojo indicates, Lara Croft: Tomb Raider had an estimated production budget of around 115 million and managed to raise up to a total of 274 million dollars globally. For this reason, it can be considered a success despite the fact that it received mixed reviews and did not finish convincing all the players who love the video game saga.
Lara Croft Tomb Raider: The Cradle of Life, a tall sequel
About a year passed from the release of the first film to the moment when preparations began to make its sequel. As Angelina explains to IGN (2003): "We came up with a very solid script. And there were many aspects planned in advance with a lot of time to spare. Most of the team (90%) is exactly the same, so many of the scenarios were already being designed and built, and the costumes and all that were worked on very early ".
The story this time focuses on the mystery of Pandora's Box and Lara has the company of Terry Sheridan (played by Gerard Butler). The keys that stood out from the first remain: visiting various exotic locations (they shot in up to three different continents), ancient temples, finding mysterious artifacts, and taking on powerful organizations. Despite the censorship problems it had in China (because the authorities thought that the film showed a chaotic version of the country), the film obtained a total collection of 156.5 million dollars compared to the 90 million invested in its production. As we can see, this is a much smaller amount than the first film managed to obtain, something that pushed them to park these adaptations to the big screen until many years later.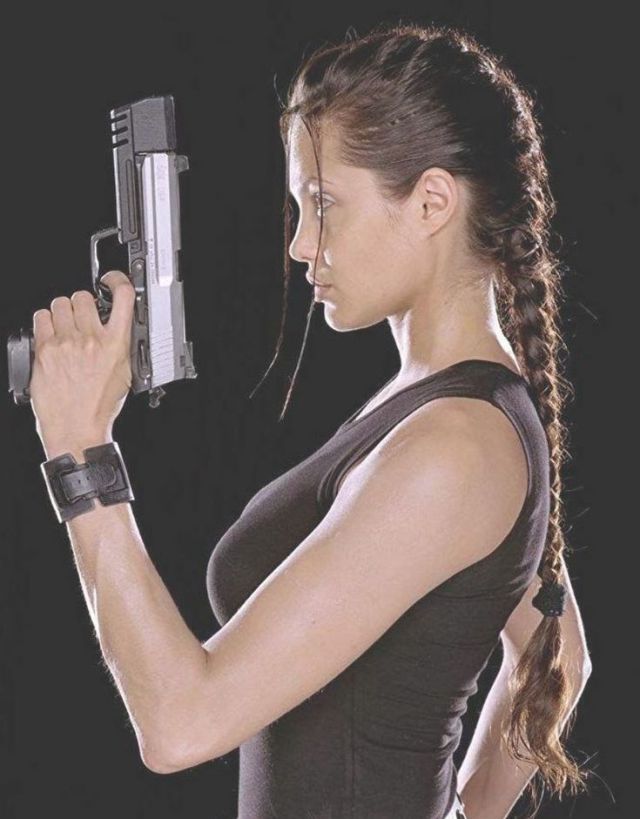 The cinematic reboot with Vikander
It was in 2016 when the idea of ​​making a new Lara Croft film was finally taken up again and due to the date on which this happened, the production was greatly influenced by Tomb Raider (2013), the reboot of the saga in the field of video games. In fact, we can consider the film a cinematic version of the same story that we played in the Crystal Dynamics and Square Enix title, although much smaller and simpler. On this occasion it was the Swedish actress Alicia Vikander (whom we know from films like Ex Machina or The Danish Girl) who played Croft. As he explained in an interview with Games Radar (2018):
"Unfortunately I didn't have a PlayStation at home, but the children of family friends did. I was probably about 10 years old when I had my first contact with the game. I remember looking at the TV screen and I had never seen a female protagonist in a video game, so I was excited and just stood there watching. They really didn't let me play [risas], but then I got a chance. Most of the time I was spending my time on the training level of the mansion, because I came to a scene where there were wolves, and that scared me. I didn't get over that screen until my teens, when I played the Anniversary version of the first game. "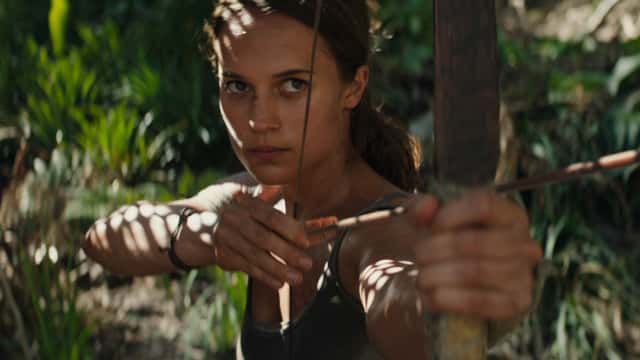 Finally released in March 2018, the film managed to raise about 274.7 million dollars and had an investment of between 90 and 106 million according to Box Office Mojo. It may seem that doubling the amount invested is a success, but according to sources familiar with these matters of film budgets, the production would have to have reached the 275 million collected necessary to fully cover the expenses and be profitable.
Other Tomb Raider animation series and audiovisual future of the saga
Beyond her appearances in video games, the big screen and other media such as comics and merchandising, Lara Croft also starred in an animated series created by Ricardo Sánchez in 2007. Composed of ten episodes, Revisioned: Tomb Raider consisted of a series of reinterpretations of Croft's Adventures (mainly drawn from the comics). It is a fairly unknown series, so not all fans of the adventurer and archaeologist know it.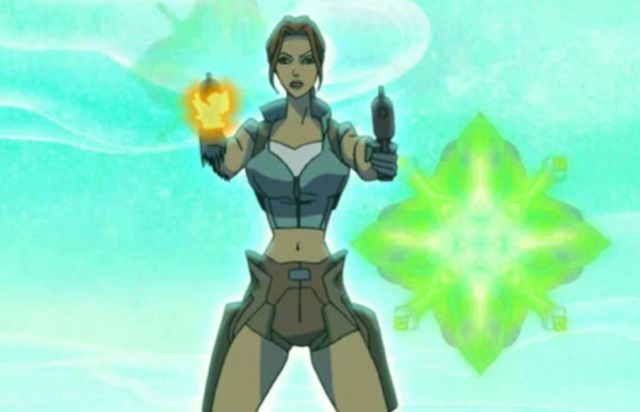 Revisioned: Tomb Raider
However, this situation will change radically when the new Tomb Raider series sees the light of day on Netflix. It is still a project in development, but we already know that its plot will be located after the events narrated in the last trilogy of games. Tasha Huo will be the scriptwriter and executive producer of this project that we are looking forward to hearing more about. On the other hand, we are waiting to learn more details about Tomb Raider 2, the sequel to the aforementioned film starring Alicia Vikander that will be shot this year 2021.
Although we have to wait patiently, we hope it is worth it and that we receive a series of audiovisual products at the height of the great adventures lived by the most famous archaeologist and tomb raider in video games. We like them more or less, it is a reality that the films starring Angelina Jolie marked a generation, so our hope lies precisely in recovering that feeling to elevate again and at any cost to Croft to his golden age.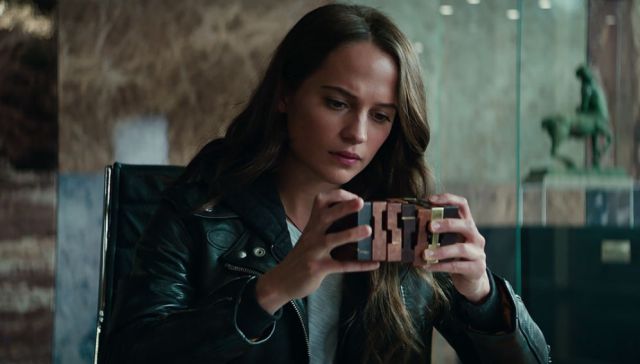 Sources:
BOX OFFICE MOJO (2, 3)
Screenslam (2001)
IGN (2003)
Games Radar (2018)
JONES, Alan. (06/15/2001). Tomb Raider: The Official Film Companion. Carlton Books, London.
KOLMOS, Keith M .. (2001). Tomb Raider The Book. California: Prima Games.