We tested the new demo that Little Nightmares 2 offers us. This time we are in an abandoned hospital where nerves and scares are assured.
Last August we had the opportunity to test the initial bars of the long-awaited video game Little Nightmares 2, a sequel that is scheduled for February 11, 2021. The independent developer Tarsier Studios together with Bandai Namco wanted to continue with this adventure of suspense and mystery in a dark and terrifying setting, in addition to keeping our two protagonists, Mono and Six. The journey of both will not be easy since they will have to face a gallery of new dangers caused by the terrible inhabitants of their world and this time, we have been able to find out within the chilling corridors of an abandoned hospital.
Submerged in the atmosphere of a madhouse
At first we were able to go to this new adventure inside a forest, but this new content introduces us wandering through the corridors of a hospital that apparently proves to be more of a madhouse. What Little Nightmares is supposed to focus on in its terrible atmosphere, it more than succeeded. In this demo of almost an hour, we had the opportunity to control Mono while Six, controlled by the AI, will accompany us to provide help on certain occasions, such as reaching heights, using an element which we do not have personal access or doing some kind of action provided by the story itself. Like, for example, holding a door to prevent attack or breaking a sheet of wood to continue to the next room.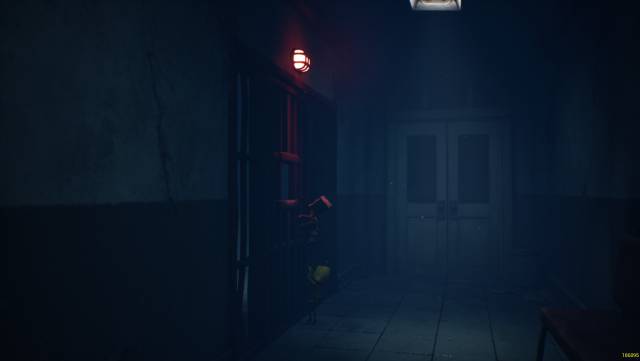 The atmosphere is disturbing and at the same time full of mystery, but terror will be permeated in every meter that surrounds us. A surreal look at a fantasy world with scattered bodies, prosthetic arms and legs, decapitations, even heads. Our task is to continue down each corridor from a lobby where we can see an elevator that we need to open, but to do so we will have to go into the building and find several fuses. Like the first installment, in this title we will continue to play lateral style, but in 3 dimensions, since handling the camera will be essential to solve a puzzle or find a way out. The colors have a lot to do with the configuration of this atmosphere: dark and muted, as in the first part.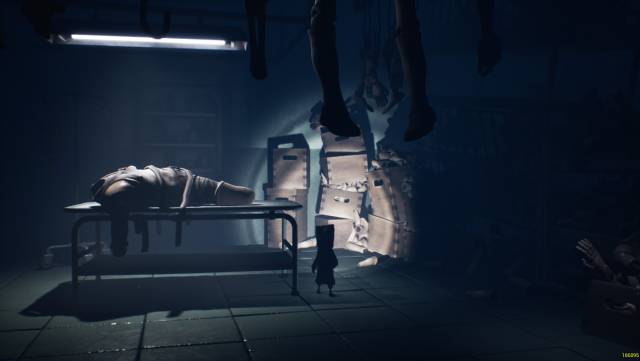 Most disturbing enemies
We enter a room without a specific direction, but with the intention of getting some element that is key to our story, and suddenly our first test with an enemy will appear. A severed hand detaches from a mannequin and will chase us non-stop, although we can stay safe if we climb to a height where it cannot reach us. If it catches us, the game ends and we will have to restart from the last checkpoint, but do not be impatient because the game has a solution for everything. It will continue to chase us until we can face it, we will find a lead pipe or a hammer to lift it and give it various blows until it is finished.
But that's not all, the best thing about the video game is the great use of light and darkness. Light becomes a more than fundamental element, essential. As in the first part, our protagonist will be equipped with a flashlight that will be very useful, not only to focus the path, but also so that the enemies stop chasing us. More than once we will need to turn off the lights and play with this mechanic to benefit us. This hand that we mentioned earlier may be the least of our worries, and it is that seeing immobile mannequins everywhere is more than chilling. We will advance through long corridors full of dark enemies, where some of them will come to life if we get too close. If we put the flashlight on them, they freeze, it sounds easy, but when a handful of mannequins appear from different angles in the room, it clearly becomes a challenge to repeat over and over again.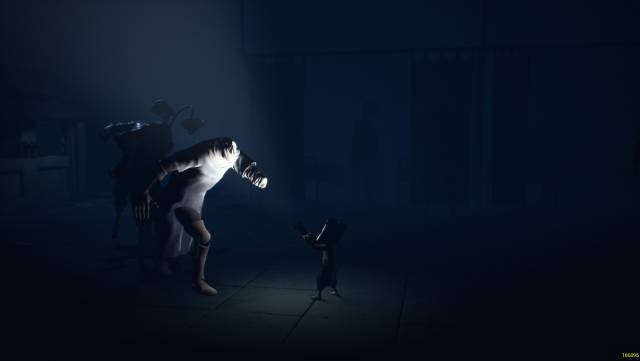 What we have missed in this demonstration is the opportunity that our environment can give us when it comes to hiding and not being seen by our enemies. And it is that, in each meeting we will use the technique of running as fast as we can without looking back. We will make our way as we crawl through small vents and climb some objects to escape, but what if it becomes exciting is the part where we find ourselves inside a corridor surrounded by arms that move quickly trying to reach us. Like this will get to be disturbing, it will win the final moment by showing us that there is a giant monster in the basement of the hospital, but that is where our demo will end.
A video game that maintains its essence
Like the first part, Little Nightmares 2 maintains a remarkable tension thanks to all the animations that each enemy presents, the sepulchral noises when one of them hides causing the uncertainty of not knowing if we will have time to hit him again, but, above all , when the music accelerates at the moment in which we are chased by one of them looking for an escape. The sound and the music is what will really play with our feelings when it comes to allowing more or less tension to be given to us, depending on the moment and thus being able to catch our breath for the next scene. The creaking sounds will surround us, if we hit something, if we collide with something or even the desperate sound of our steps in an empty space and echo.
If you are a fan of this saga, the Swedish studio Tarsier Studios presents us with Little Nightmares 2 a delicious sequel with a lot of emotion, chills and moments that will really be worth living together with Mono and Six. With respect to the latter, the detail of including a second character adds novelty and a very differentiating feature from the first installment in which it provides us with a most pleasant experience. Now it remains to think and ask ourselves what relationship this hospital will have with the forest that we could see at the beginning, but we do not get impatient and we hope to be able to participate in this imaginative and surreal world, and that will undoubtedly bring us closer to a good imaginative story of our protagonist Six.