We tell you the best players and templates to play Executive Masterpiece in FIFA 21 and thus unlock Rúben Neves League Player.
FIFA 21 renews its offer of friendly game modes in Ultimate Team. On the occasion of the arrival of Rúben Neves League Player, EA Sports links the Portuguese goals to the live FUT games: Directive Masterpiece. In this piece we offer you the best templates to play and what requirements there are.
FIFA 21 FUT: how to get Rúben Neves League Player, all the objectives
Managerial Masterpiece in FIFA 21: templates and requirements
Like the usual live FUT modes, you must meet a number of requirements to start games. It's a great way to extend your club beyond the squad you regularly use in Divisions Rivals and FUT Champions. The Directive Masterpiece mode will be available until next Friday, March 26 at 19:00 CET.
On this occasion, the rules are a classic match with a team with a maximum average rating of 77 points. You can only add 3 silver players and no bronze players. Naturally, this leaves the door open to experiment with available footballers. Not all equipment has to be of that average: you choose in which position you want to have strength and where you will place your weaknesses.
Team 1: Unlocking Rúben Neves
Since the objectives to get Rúben Neves League Player are mostly for the Premier League players, we have built a reliable team for this game mode. The forward is an efficient and solvent trident. For the bands we have Rashford and Adama, who with their 91 and 96 rhythm will be a real steamroller. Rodrigo Moreno is not far behind, whose value in speed he shares with the British.
The strength of the lead gives way to a fragile defense, although we prioritize speed over physicality. Mengi, Laird, Tomori and Opoku are key players to fit us within the requirement. As it cannot be otherwise, both teams play the classic 4-3-3.
PT: Mccarthy

CB: Mengi

CF: Tomori

LD: Laird

LI: Opoku

MC: Wilshere

MC: Lingard

MC: Barkley

ED: Adama

IS: Rashford

DC: Rodrigo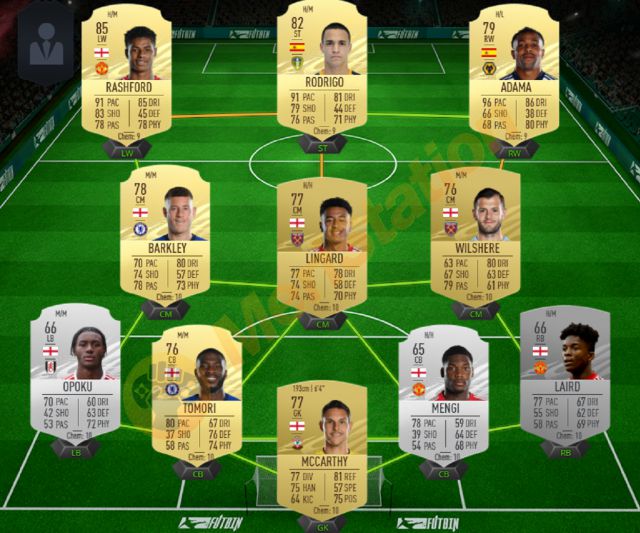 Team 2: balance
In the second eleven we look for exactly that: balance. Perhaps the weight of the game is carried by Fekir and Llorente, who from the core are fantastic players to swing the offensive section. Morales, on the other hand, remains a safe asset at the tip of the spear. His 79 on average allows him to continue to have muscle in speed, dribbling and shooting.
Jaume is a solvent goalkeeper for the average he has, don't be fooled by his statistics. On the other hand, Koundé is Fali's soccer match. When the Cádiz player cannot arrive, the Frenchman will try to cover with better results than with another silver defender.
PT: Jaume

CF: Kounde

DFC: Fali

RHP: Alex Pozo

LI: Pedraza

MC: Llorente

MC: Fekir

MC: Luis Milla

ED: Gaizka Larrazabal

EI: Fati

DC: Morales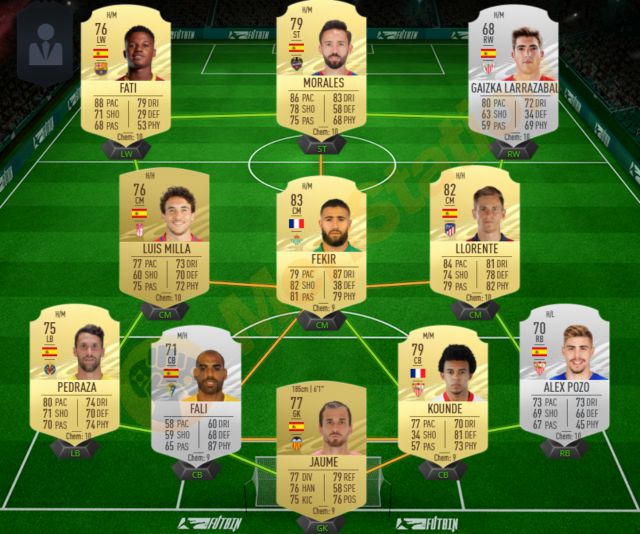 Source: FIFA 21