The long-awaited sequel to the original game will arrive as a standalone title this Christmas. New action packed gameplay trailer on PlayStation 5.
Marvel's Spider-Man: Miles Morales will be one of the launch video games for PlayStation 5 this Christmas. Sony has confirmed during the PlayStation Showcase that the Insomniac Games project will be ready by the end of the year and will therefore be one of the emblems of PS5 in its debut in stores. In Europe it will be released on November 19; in the United States on November 12.
In addition, we have seen a new gameplay with Miles Morales as the main protagonist. The adventure, whose approximate duration has not transpired, will take place in the same New York of the original game, only this time it is "more or less a year after" the events that took place in the previous title. A snowy territory as it is winter with many more visual details; to highlight, the snow, which will be represented with HDR and ray tracing.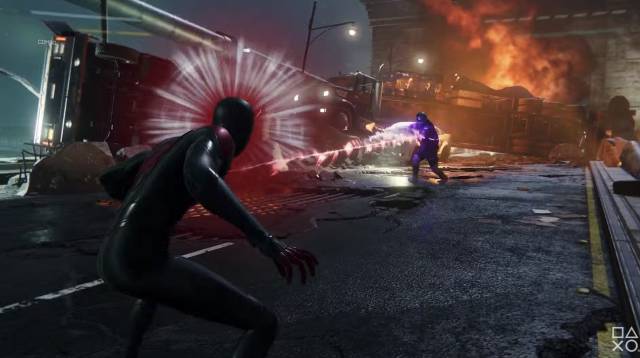 Marvel's Spider-Man: Miles Morales
As they have indicated, a war has started between Roxxonn and Underground, two organizations where Miles Morales will have to mediate to save not only the city, but society in general. The gameplay has been captured on a PlayStation 5 using ray-tracing. Miles will feature different moves than Peter Parker in the original PS5 title; one of his abilities, known from the comic, will be temporary invisibility. We won't tell you more, but we warn you that Miles has to restore a bridge split in two to save dozens of citizens from falling off the cliff tens of meters high.
Marvel's Spider-Man: Miles Morales, sequel to the original PS4 Spider-Man
"We know how much you want to know how big this game is. Our team at Insomniac has been working incredibly hard to bring a fantastic Miles Morales adventure since development on Marvel's Spider-Man ended, "says Brian Horton, Creative Director.
Insomniac Games' video game, a sequel to the original PS4 installment with Peter Parker, will be a smaller-scale independent expansion than the original, but a complete experience (in the style of Uncharted: The Lost Legacy or InFamous: First Light).
Marvel's Spider-Man: Miles Morales will be sold as a full game and will not require the original title to run on PS5. On the official PlayStation website they assured that with the console's SSD memory we can play with almost instantaneous load times. In turn, the DualSense will offer haptic feedback when swinging with spider webs.
You can learn more about Marvel's Spider-Man: Miles Morales through our current block dedicated to the game. You can rewatch all the announcements and a full recap of the PlayStation Showcase here.