Cold Symmetry announces a next-gen update to its graphically enhanced Action RPG, free to PS4 and Xbox One players.
Mortal Shell: Enhanced Edition is the new version for PS5 and Xbox Series X | S of Cold Symmetry's soulslike released on PC, PS4 and Xbox One in summer 2020, a revision that adapts to the superior hardware of the next generation machines for offer improvements in graphics and general performance. This has been announced by those in charge, confirming that the next-gen update will be available for download on March 4, with the possibility of benefiting from its news completely free of charge for current players of the title on PlayStation 4 and Xbox One.
Next Generation Patch for March 4th
Thus, new generation players will be able to acquire Mortal Shell: Enhanced Edition in exchange for 29.99 euros in digital format; On the other hand, it will also go on sale in physical format for the same price, while in spring another deluxe version will arrive on disk with extras such as a 140-page art book, postcards and more, with a price of 39.99 euros. Although as we say, those who already have the game of the last generation will be able to upgrade for free to the Enhanced Edition at no cost.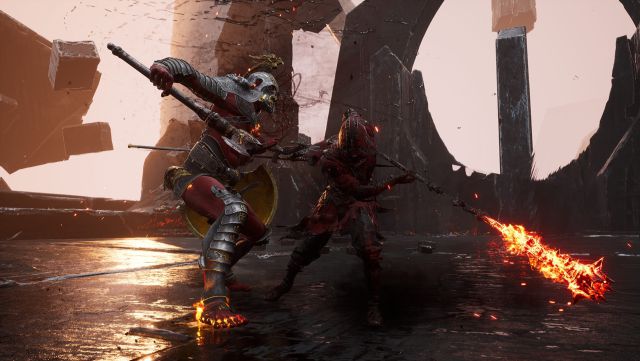 This revised version includes improvements such as a 4K resolution at a stable 60 FPS, both on PS5 and Xbox Series X; For its part, on Xbox Series S it will also offer 4K resolution, although in this case at 30 FPS. In all cases, improved textures and other graphic novelties will be offered to adapt the title to the new generation. In addition, PS5 users will also enjoy exclusive features of the DualSense controller, with sounds and vibrations that will immerse the player even more in the dark world of Mortal Shell.
On the other hand, Mortal Shell is scheduled to also come to Steam this summer after its exclusive launch on PC through the Epic Games Store. Don't miss our original Mortal Shell review via the link below.