We tell you what we know about Mundaun, the curious indie work created by Hidden Fields for PC, PS4, Xbox One, Switch, PS5 and Xbox Series X / S.
There are works that, just by taking a look at them, we know that they have been created by someone who has poured his soul into the project. This is the case of Mundaun and what Michel Ziegler, founder of Hidden Fields, has managed to convey after six years of solo development together with some specific collaborators. Below we tell you everything we know about this curious work of terror after attending an online presentation in which the creator himself detailed the keys to this title inspired by the dark and mythical folklore of the Swiss Alps. It will arrive in early 2021 to both the current generation and the next-gen of consoles from Sony and Microsoft.
A dark and intricate world to discover
After learning of the mysterious death of his grandfather in a fire, the protagonist travels to Mundaun for the first time since his childhood. Once there, it will not take long to discover that something ancient and diabolical stalks the inhabitants who have survived these past years. The search for the truth, in order to discover the meaning of these sinister events, will lead us to explore Mundaun Mountain and its steep meadows, stony fields and snow-covered peaks.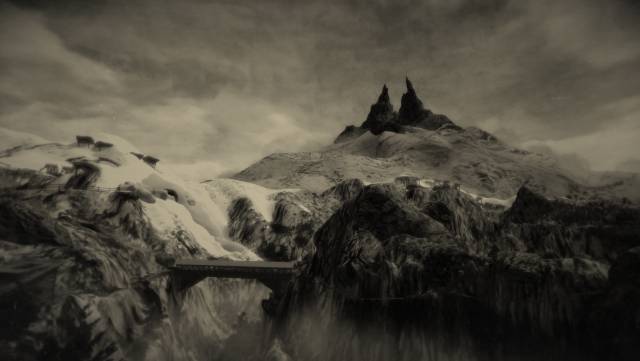 This is the premise of Mundaun, a title that stands out for its artistic section, all of it hand-drawn by Michel Ziegler himself, and its setting in a dark and isolated valley in the Alps. As they explained to us in the presentation, there are up to three different maps available through which we can advance as we progress through the chapters that make up this story.
One thing they made sure to make clear during the event is that Ziegler always wanted to tell stories in an original and personal way, as well as "create fresh worlds that have not been seen until now." There is no question that, at the very least, he is approaching his goal, as what we have seen of Mundaun is full of originality and irreverence.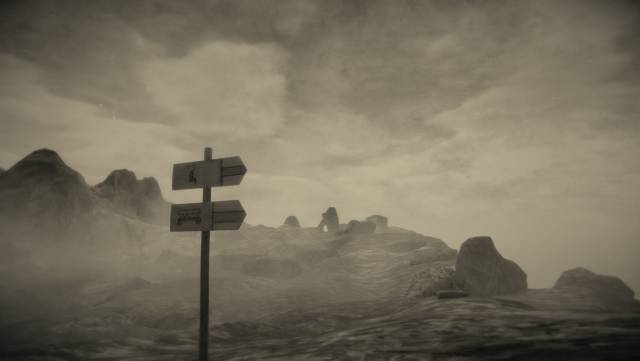 First-person gameplay with hints of terror
As we could see in the gameplay that we witnessed during the virtual event, we will be able to explore areas full of secrets, solve puzzles and mysteries, drive vehicles and survive hostile encounters against nightmare creatures. To measure these confluences there is a "fear system", which affects the ability of players to move and escape from enemies. An example of this are the meetings with beekeepers. To survive, we must figure out how to outwit or maneuver around them to keep our fear levels low.
At least in the latter case, what we saw left something to be desired, since the protagonist did not have too many ways to defend himself beyond running away and hiding. This is not a bad thing in itself, but the slight problem comes when he took refuge in a house and we witnessed a bug in which the enemy got stuck in the door, thus preventing the exit of the main character.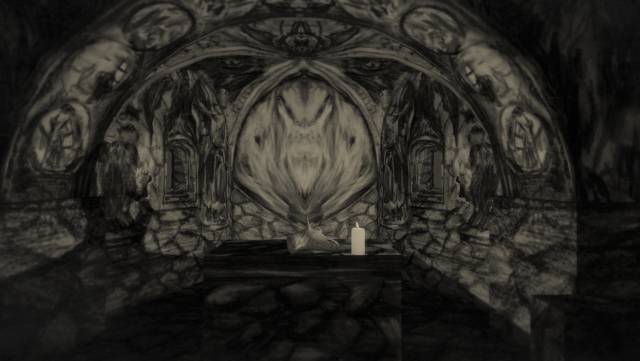 Even so, it should be noted that what we saw was an alpha version of the title, so there is still a considerable time of development until the work arrives in the first four months of next year 2021. By then it will also include translation into other languages ​​such as English , German, French, Spanish, Russian and Japanese. Of course, the audio will always remain in Romansh, a language that is only spoken in a specific area of ​​the Alps.
Returning to the gameplay, we have to highlight an aspect that caught our attention and that is the possibility of preparing coffee to achieve various benefits. The process is not limited to pressing a button and having the steaming drink ready, but we will have to go to a nearby source to collect water, grind the coffee beans, place it in the filter and boil the water to be able to pour it. Thus, after a realistic process that will allow us to enjoy the most contemplative side of the game, we will be able to obtain a delicious coffee.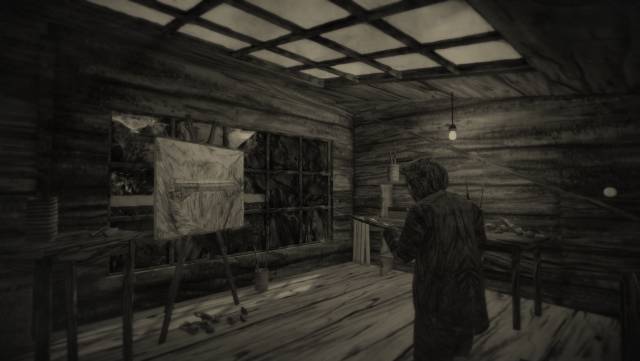 We will find various characters to interact with during the adventure. One of them, which we discovered during the presentation gameplay, is Giovanni the painter, an artist who will allow us to use his art studio to take refuge during the third day of the adventure, specifically in the second area of ​​the game. As a curiosity we can highlight that the mentioned house was designed from the memories of a real house from the 50s that Ziegler conserves from the summers he spent during his own childhood in the area of ​​the Swiss Alps.
On the other hand, we can also highlight the goats, who will take part of the protagonism of Mudaun. We can find them in the meadows and mountains and they will accompany us throughout the adventure. When asking Michel Ziegler about his presence and importance, he limited himself to answering: "I love goats; I think they are the best ".
A very worked and striking graphic section
Mundaun stands out especially for its graphic and artistic section, since everything we see on the screen has been drawn in charcoal by the creator of the game. After six years of development, he explains how he has handled virtually every aspect of development. Its aesthetics and general setting reminds us to a great extent of the works of Lovecraft due to the darkness and gloom that each pixel gives off.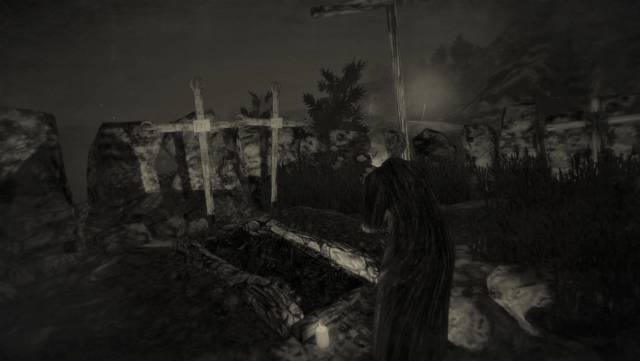 As for the technical section, it is still too early to carry out an exhaustive Reviews, since we remember that it is an old build and there are still months of development until its launch. Finally, its sound section stands out for its realistic sound effects, "recorded in situ" (in the territory of the Alps) and a soundtrack created by composer Michael Barnego.
Conclusions; a promising indie work
Mundaun aims to be a creative author's work and different from what we have played so far. Set in a dark and mysterious mountain in the Alps, it will invite us to explore its territories, discover every secret that is hidden in them and survive the nightmarish beings that are behind each rock. In general, it can take us 6 to 8 hours to complete, as confirmed by the creator himself, but he recommends that we explore all the secondary activities and mysteries that Mundaun has in store for us.
Its launch is set for the first half of next year 2021 and will reach both PC and the current generation of consoles: PS4, Xbox One and Nintendo Switch, as well as the next-gen: PS5 and Xbox Series X / S.