The game, which faces a new stage with Shadowbringers, adds more than 16 million registered players and plans to have more expansions in the future.
Final Fantasy XIV has established itself as one of the greatest successes in the MMORPG genre, although it was close to being out of the market after a start where Square Enix seemed not to hit the key. Naoki Yoshida was responsible for retaking the title direction with A Real Reborn and Stormblood, but it is now when he faces his most personal challenge, Shadowbringers, which he considers to be the most complete expansion. We were able to chat with him at Gamescom 2019.
Yoshida had not faced an MMO until Final Fantasy XIV. At 46 years old, the also known as Yoshi-P has produced works for more than two decades, including card games on arcade machines like Dragon Quest: Monster Battle Road. The point in common in most of them, even in others where he has participated more executively as in Dragon Quest Builders, is that they are usually considered successes by critics and sales.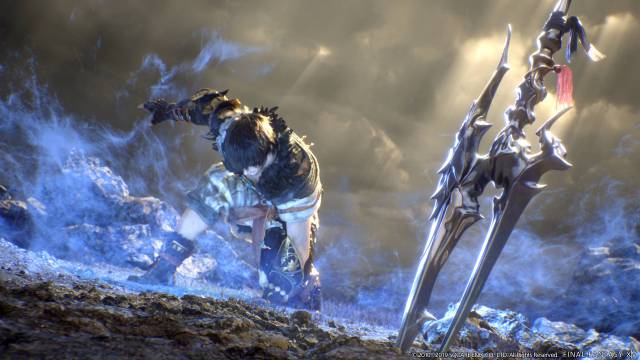 But with Final Fantasy XIV Online it was different: it had no references. What they did have were references, such as Ultima Online, EverQuest, Dark Age of Camelot and the incombustible World of Warcraft. Also a team willing to take the helm and take a turn of one hundred eighty degrees, a kind of ordago: give everything for a new idea.
"It was about to be a failure"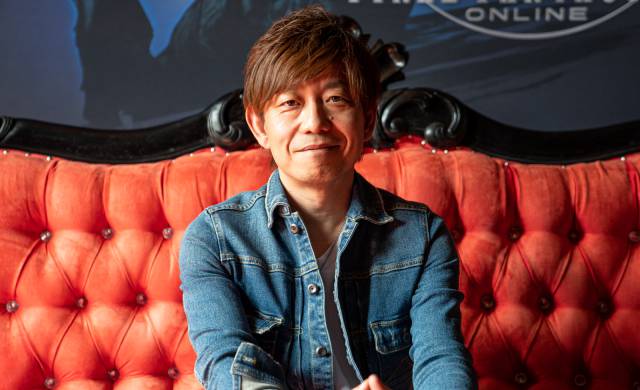 Naoki Yoshida | Image: PlayStation Blog
"There are many factors that have influenced the fact of being where we are today, but what has made Final Fantasy XIV great is its unique idiosyncrasy," he began by saying. "The original version of Final Fantasy XIV was a real disaster," he said flatly. Sincere, he adds that "he left us in a devastating situation; It was about to be a failure. He had a very bad reception; it could be not only the end of Final Fantasy XIV but also that of the Final Fantasy franchise as a whole. " Blunt but conscious.
They had not lost everything, it was a matter of learning to read the language of the MMORPG, that of the Final Fantasy saga – the one that has reported the most billing in Square Enix accounts throughout its history – and apply it to this idea. Maybe they arrived too soon; Maybe they went ahead and it was more a matter of waiting, but they chose to macerate the product, make it more complete and remove barriers. Also for applying small changes in quality of life. Polish the diamond in their hands and try again. If the only way to avoid the abyss was through an expansion and to start over, that's what they were going to do. And they do it like that.
Analyze the mistakes made to turn the page
"Our company as a whole was reorganized, from top to bottom. We said to ourselves: "We have to do something." We needed to start from scratch, put our feet back on the ground and start from the beginning, "Yoshida insisted much more seriously. After a little pause and a moment of reflection, the creative stretches his arms and looked up again: "We were willing to do things right, to bring the game (FFXIV) back to the market," he continued.
Because at the beginning they made mistakes recognized by themselves: obsession with graphic quality, lack of knowledge in MMOs and, finally, the conviction that all problems could be corrected with mere patches.
But how to bring back Final Fantasy XIV?
"The first thing we had to do is be honest with ourselves and with the product we wanted to offer. For that we had to improve our communication policy with the player community. " Again, the initial idea: understand the language of the genre and speak the same language as its players. Yoshida's team was in a very particular scenario, they needed to know exactly what they were asking for. After all, at the beginning of the decade the players of a saga so rooted in consoles were not accustomed to paying periodically for a video game, but to paying only once for an experience seasoned by a good story and dozens of hours of content .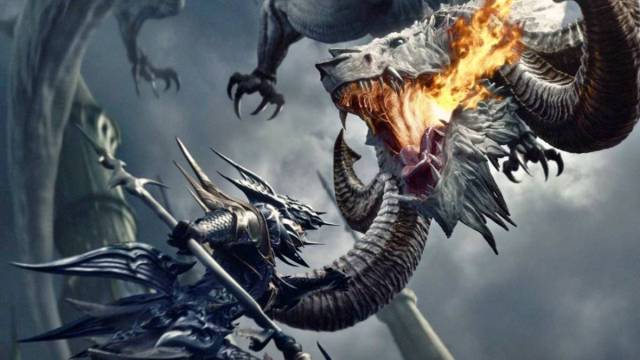 All that had to be migrated, but in a massive way, with a good online infrastructure and a job where 365 days a year everything had to flow like silk.
"We had to understand that we are also players and we like to be communicated," he adds, because the solution was to eliminate barriers. "We decided to do something all together." Build based on consensus. "All this affects our creative processes, we change the way we work," he added. "The players themselves had the opportunity to participate in what was gradually becoming a real success."
The keys to success according to Naoki Yoshida
"A key aspect to be where we are now was to prioritize that we regain the confidence of our players," which was not always guaranteed. The forums, social networks and other public expression spaces showed much discomfort with the initial and intermediate stages of this trip with the fourteenth numbered installment of the series. They took note, they say. "We were able to apologize over time through a message:' this is a title for our players. " The gaming experience is the most important factor. There came a time when we focused more on the satisfaction we evoked to the community than in the business itself, we wanted to offer a good experience, "he stressed.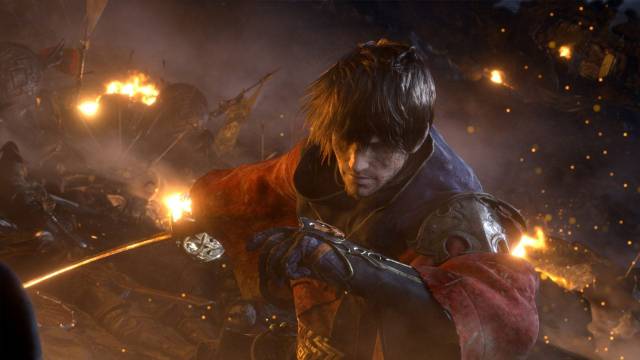 The statement fits with the financial situation that Square Enix began to experience in the last two years, when through its digital business areas, on mobile devices and with works such as Final Fantasy XV and Dragon Quest XI, they allowed their three to be well covered main sources of income: consoles, PCs and smartphones. Having economic solvency allowed not having to worry so much about the figures, an element that never ceased to be present because, as in any online game, the ups and downs are not allowed.
They knew it well, they started down. "Another key point is that, at that time (in 2010-2015) there were many and very strong MMORPGs in the market. We had to provide Final Fantasy XIV with something unique, something that only he had. Create a good experience. But when we managed to achieve the quality we wanted, the most difficult thing was to maintain those quality levels achieved. " He ended up saying in this regard that "Combining all these factors led us to where we are right now", with a Final Fantasy XIV Shadowbringers that continues to give the reason to who one day decided to put Yoshida in charge of this delivery.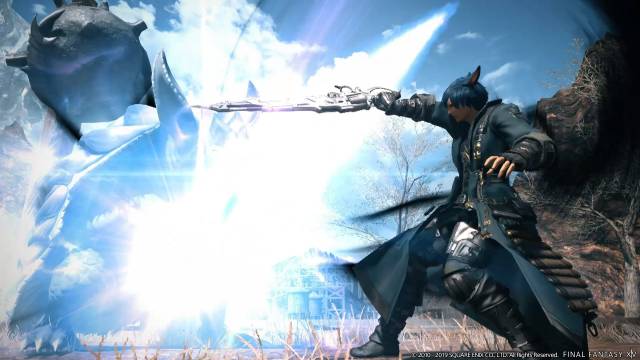 "Yes, there will be more expansions in the future"
Shadowbringers is the third major expansion of content, where Hydaelyn offers new stories from what has already been told, a scenario where the Empire and the Ascians will raise the level of danger to a new level. The Gunbreakers are one of the main novelties; a new trade based on the use of the Final Fantasy VIII Gun Saber. It is striking that, as we were told, another of the goals with this expansion was to democratize the entry of new players through accessibility. More ways to play and more attractive, without overwhelming those who have not approached the title in the original proposal or in the two previous expansions. On the other hand, the Vieras are a new playable race, something that was very much requested by the community. New features are also added to the FATE system, secondary missions and adjustments in role actions.
The new maximum level is level 80, which is probably not the last since its intention is to continue taking more expansions in the future. So they told us, without hesitation: it is expected that there will be more expansions in the future. This has only started.
When we asked Yoshida how long he wanted the game to last in the market, he talked about "as many years as possible", a goal he already said in the past, on the occasion of the launch of A Real Reborn, when the product was much less mature than now. "We have not reached our peak of players, nor sales. We still have a large margin of growth and we want to continue growing with determination. It is very rare if we stop to think about when this will end. That is why we say to ourselves, remos When will we have an opportunity like this again? 'Possibly once in a lifetime, so we are constantly trying to give 100%, do our best," he continued before making a new pause.
Yoshida was equally aware that being so tall is something that does not last forever and that, sooner or later, hard times will come. "We have to continue working with the whole team to stay that way. And yes, there will be more expansions in the future. "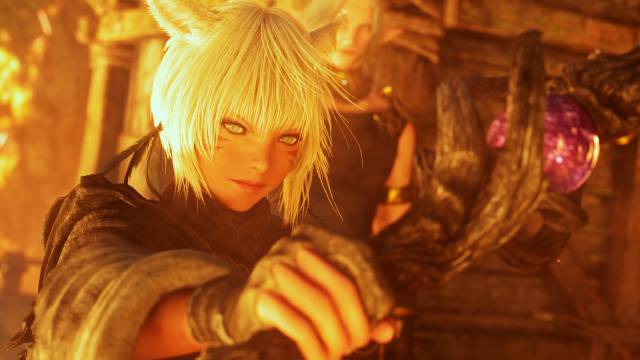 The learning of these nine years
A continuous learning process where they emphasize that "Taking note of the constant feedback of the players is what has led us here, because it has also helped us to choose how we wanted to design the lore and the universe of the game; not only for the present but also for future implementations. " Listening to the community not only to correct mistakes but to think about how to make future content, that's how Shadowbringers did, in essence.
The Naoki Yoshida team now returns to Japan with the intention of continuing to contribute content and work as a team "every day" with small implementations where to gauge the reaction of the players. "We always try to reflect on whether each small change will have a positive or negative effect on our community and thus continue adding up." So far, 16 million registered players (two million more in the last nine months) and the active intention of taking the game in the future to platforms such as Google Stadia. After PlayStation 4 and PC, the manager already thinks about Microsoft, Nintendo and Google, but there is nothing to announce right now.
Nine years in the market with the feeling that the road is still long and that the Final Fantasy XIV universe still has many things to say.