Complete 100% Sekiro: Shadows Die Twice on PC, PS4 and Xbox One with our complete guide. Tricks, tips and strategies for all bosses, and secrets.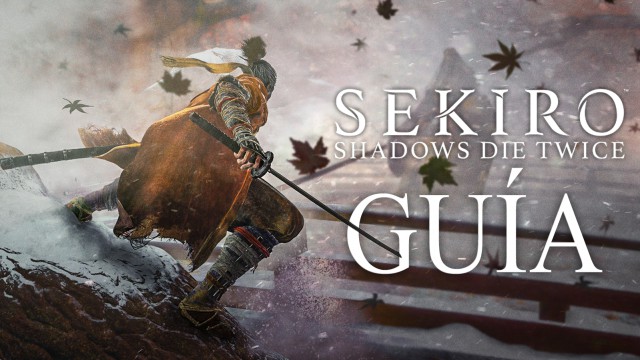 Sekiro: Shadows Die Twice, Complete Guide
Sekiro: Shadows Die Twice is an action and adventure title developed by From Software, published by Activision, and available on PC, PlayStation 4 and Xbox One. In this title we play Shinobi Sekiro, who, in the middle of the Sengoku period in Japan, must rescue his lord, Lord Kuro, after being held against his will by members of the Ashina clan. In our complete guide you have everything you need to complete this title 100%.
Things to keep in mind before starting Sekiro: Shadows Die Twice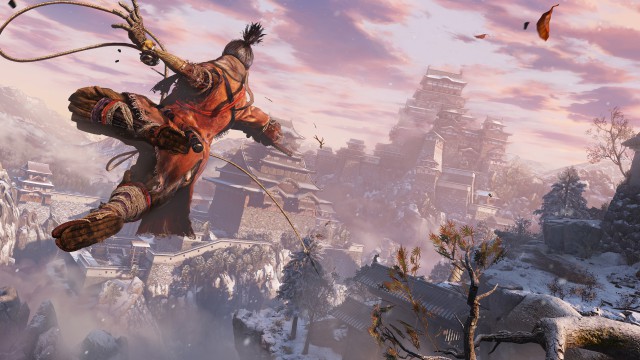 Sekiro can reach high places thanks to his prosthetic arm
It is undeniable that Sekiro: Shadows Die Twice drinks a lot from the usual Dark Souls formula. However, by setting, development and playability, he is more a spiritual successor to Tenchu ​​than to a Souls. This is precisely why we need to readjust and, in a way, forget everything learned in these video games. Some of the tips, tricks and strategies that we give you are the following:
We are ninjas. Sekiro has very little health, which is why direct confrontations are, as a rule, very bad idea. No throwing headlong by the nearest enemy without thinking.
Our prosthetic arm provides us with different combat options. Both to have extra weapons and to navigate the stage fluidly and stealthily, the prosthetic arm is essential. Knowing all possible functions and always keep them in mind when acting is vital.
Stealth is your friend. Shinobis are shadows: act as such. Control the enemy patrol routes, and, based on them, use the "divide, and conquer" tactic, liquidating the enemies separately and using the environment in your favor. Verticality is very important; climbing to high places we will have very good vision of the area around us.
Sekiro Frequently Asked Questions: Shadows Die Twice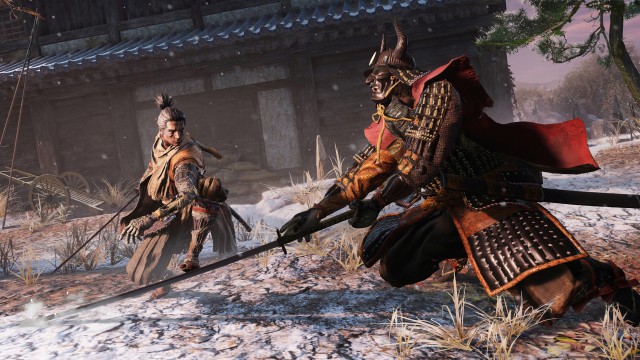 In Sekiro: Shadows Die Twice we will visit various places and face all kinds of dangerous enemies
Sekiro: Shadows Die Twice can be an especially cryptic and confusing game for players who are not familiar with the genre. In this section we answer the most frequently asked questions:
What happens when we die?
What is the dracogripe?
What happens if we kill Genichiro in the prologue?
How to learn to dive, and where to do it?
Where to find treasure carp scales? What are they for?
How to kill the big colorful carp?
What to do when we don't know how to move forward?
How to get infinite divine confetti?
What changes are there in New Game +?
How to activate hard mode?
Sekiro history and areas: Shadows Die Twice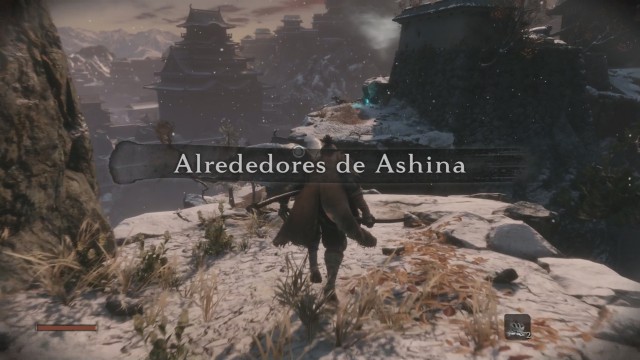 In Sekiro: Shadows Die Twice we will visit all kinds of places
Sekiro: Shadows Die Twice develops in a world whose areas are connected to each other. That is why this adventure offers us some freedom when choosing where to go. However, in our guide we will just write about each area in the order in which we visited it, and we recommend that you follow this same order to avoid confusion:
Ashina Reservoir
Ashina surroundings
Hirata Hacienda
Ashina Castle
Return to the Ashina reservoir
Abandoned dungeon
Senpo Temple, Mount Kongo
Submerged valley
Submerged Valley Passage
Ashina Depths
Mibu village
Invaded Ashina Castle
Spring Palace
Ashina Castle at war
Ashina surroundings at war
Hacienda Hirata – Purification
Enemies and final bosses of Sekiro: Shadows Die Twice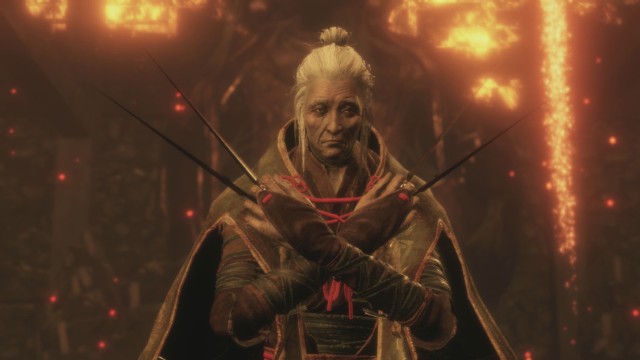 The Lady Butterfly is just one of the many final bosses of the game
In this section we deal with the different types of enemies and final bosses of Sekiro: Shadows Die Twice. Here you will find from specific strategies against final enemies to the location of some special rivals that offer us useful rewards after being defeated.
How to kill all the final bosses?
How to run away from the giant snake in the Surroundings of Ashina?
How to kill Gyobu Oniwa?
How to kill Lady Butterfly?
How to kill Genichiro Ashina?
How to kill the screen monkeys?
How to kill the guardian ape?
How to kill the ape without a head?
How to kill the corrupt Nun (illusion)?
How to kill Emma and Isshin Ashina?
How to kill the Great Owl shinobi?
How to kill the true corrupt Nun?
How to kill the divine Dragon?
How to kill Isshin, master swordsman?
How to kill the Demon of hate?
How to kill the Owl (father)?
All Shichimen Warriors, and how to kill them
All the Beheaded, and how to kill them
All Sekiro: Shadows Die Twice prosthetic tools, and how to get them and improve them to the fullest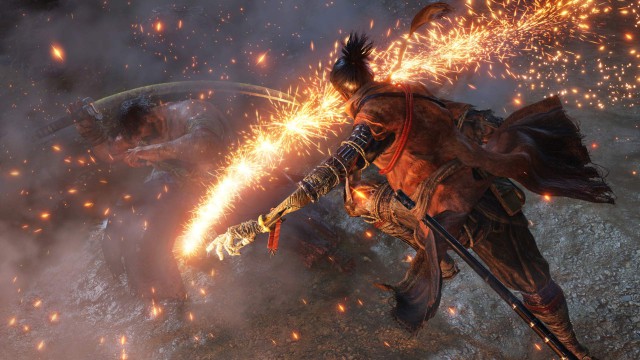 The Wolf has at his disposal all kinds of weapons and gadgets in his shinobi prosthesis
Prosthetic tools are, at the playable level, the different special weapons we can handle. Firecrackers with which to stun enemies, impressive flaming axes or rotating shurikens are just a few examples of the Wolf's broad arsenal.
All prosthetic tools, and how to get them
Where to obtain improvement materials for prosthetic tools
How to maximize our character in Sekiro: Shadows Die Twice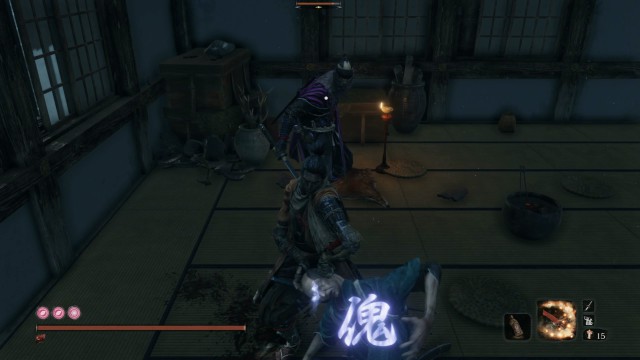 All ninjutsu techniques, prayer beads, pumpkin seeds and more from Sekiro: Shadows Die Twice
During our adventure we will be collecting different objects such as pumpkin seeds or prayer beads, as well as ninjutsu techniques that will progressively make the Wolf a force to take into account. Here you have everything you need to improve Sekiro to the fullest:
How to raise the attack level?
All ninjutsu techniques and how to obtain them
How to unlock all skill trees
All skills, and how to get them
All pumpkin seeds, and where to find them
All prayer accounts, and where to find them
How to get all Sekiro finals: Shadows Die Twice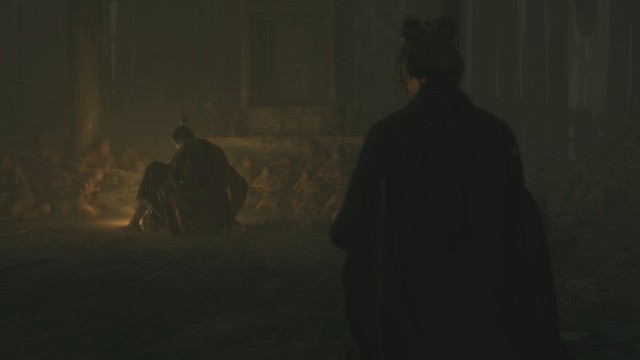 There are four different endings in Sekiro: Shadows Die Twice
Sekiro has four different endings, and to reach each of them we must make different decisions at key points of the plot. We help you get all the finals:
All the endings, and how to unlock them
Shura final
Final Abandonment of Immortality
Final Purification
Final Return