2K Games shares a first video look at the gameplay of its new basketball installment; Available next September 4 for PC, PS4 and Xbox One.
NBA 2K21 has shared a first trailer with gameplay through its official channels, a new video clip thanks to which we can see what the new 2K Games basketball game looks like in motion, a new installment that will be available on September 4 2020 for PC, PS4, Xbox One, and Google Stadia, coming later to both PS5 and Xbox Series X when both consoles become available.
Available September 4, 2020
"The lights went out. The stadiums fell silent. But the game never stopped. "2K Games presents a new trailer with NBA 2K21 gameplay on current generation platforms, which shows spectacular dunks, winning baskets, plugs and many other great plays by some of the brightest stars in the League", share those responsible for the new trailer .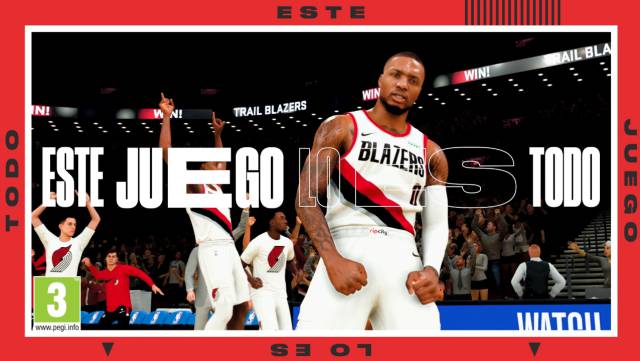 Thus, one of the main attractions of this new installment is the high quality of its graphics, bordering on photorealism both in animations and in modeling and lighting, as can be seen in this new trailer. In addition, from 2K Games they assure that in the coming weeks they will share more information about NBA 2K21, deepening its playability and its contents such as the My Career and My Team game modes.
Recall that this edition is starring Damian Lillard as the player chosen for the versions of the current generation, in addition to having actively participated in the choice of themes for the soundtrack of the game. The next-gen versions will feature player Zion Lateef Williamson on the cover, while the Mamba Forever edition will feature the late Kobe Bryant as a tribute.
Take-Two recently announced that it will not standardize the price hike of games for the new generation.