The Pokémon Company wants to combat cheating in the game and the app, especially by those who create species through external tools.
The Pokémon Company has started a new wave of suspension of user accounts for Pokémon Sword, Shield and Pokémon HOME, the species bank available on both Nintendo Switch and mobile devices. Due to the trafficking of creatures created through external programs – which generally alter genetics to seek perfection in IVs, shiny forms or movements that cannot be learned under normal conditions – the company has issued a statement making this new measure official.
Illegitimate Pokémon, a scourge for the community that plays legally
It is not the first time that a decision of this kind has been made, however. Banned players will be prohibited from using the Pokémon Sword and Shield online features; as well as Pokémon HOME, which serves as a link and storage link between these, Pokémon Let's Go Pikachu / Eevee and Pokémon GO.
"We can confirm that some users are playing Pokémon Sword and Shield, as well as Pokémon Home, using illegally modified data," the company uses in its official note in Japanese; which they then trade and even sell for real money, further exacerbating the situation. The sanction can be temporary or permanent.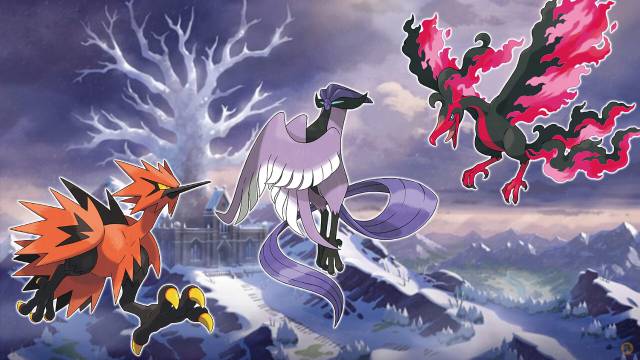 Pokémon whose EO ends in ".COM"? It's probably illegal.
Creation and distribution of illegal Pokémon, an explanation
The problem is not that there are users who alter Pokémon with external programs and use them for their own enjoyment (offline), but that those modified species enter into circulation with the online servers of Nintendo Switch. Why? Because other users, who for example make use of the exchange or magic exchange (where Pokémon are changed randomly in random matches), may receive illegitimate Pokémon without wanting to (or without knowing it) and, therefore, be exposed to a possible sanction, being wrong thinking that they have a legitimate species that in reality is not …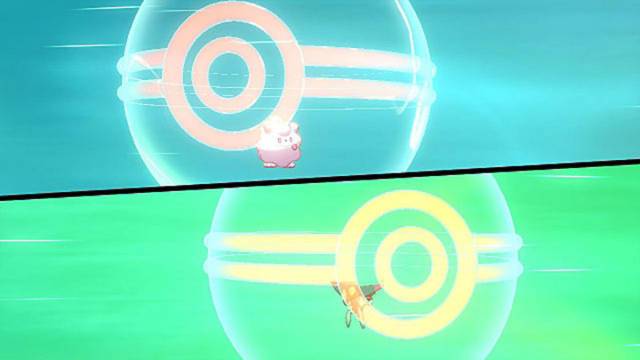 The Magic Trade is often the place where illegitimate Pokémon are unknowingly received.
Inconveniences Inconveniences that compromise the correct functioning of online games. Let's take an example. If you have been hatching more than 300 eggs for a week until you have found a shiny Gible with all the IVs that you wanted to boost at a competitive level, you have a legitimate shiny Gible. If you create it with an external program, multiply it to have a hundred of it and distribute (or sell them) or use it in online games, you are in conflict with those who work to obtain their companions in a fair way, under the same rules than the rest.
Should I fear a ban if I receive an illegally modified Pokémon?
This is the fear that all Pokémon Sword and Shield players have: what if I get an illegal Pokémon, I don't know, and they ban me? The answer is not simple because it depends on the criteria of The Pokémon Company in each case. First of all, let us make a recommendation: those Pokémon whose EO (Original Trainer) ends in ".com" or similar, it is very likely that they are a species alternated by external programs, illegally. Therefore, the best thing is that you release them so that they are not in your boxes or equipment; nor that they are hosted on your Pokémon HOME account.
The Pokémon Company is unlikely to act so arbitrarily, says Joe Merrick, webmaster of the Serebii portal, since the origin of illegitimate Pokémon can be identified. Therefore, if you have not created it, it is possible to know that a third party has acted against the rules. In any case, there is no guarantee that we will be exposed to a penalty in this case or not. Our fellow Angel of the Church, from PokéMaster (DNA Games), finds himself in a situation like this: he has an illegal Pokémon that he did not create.
Urgent doubt.
A few weeks ago I got this from GTS (for a shiny Gardevoir). Obviously this has been created with external programs outside of me.
Are there possibilities of banning just for having it? pic.twitter.com/tTFav1eBTH

– Angel (@ AngelDIglesia92) January 26, 2021
As expanded by the PokéXperto portal, specialized in covering all types of content related to Pokémon, these bans can be permanent "to youtubers and streamers who have facilitated the distribution of altered Pokémon." To which is added what was previously commented: "Temporary ban to players with nickname or EO" .com "or Shiny Pokémon not released".
The Pokémon Company is still looking for a way to sanitize the servers
"In the future, we will continue to take similar measures on a regular basis, and we may implement further restrictions without prior notice," the company concludes in its statement. We recommend that all Pokémon Sword and Shield players who use the Magic Swap recurrently consult the EO of their Pokémon. If it's ".com", free them.
Pokémon Sword and Shield are available exclusively for Nintendo Switch in physical and digital formats. There are two additional paid expansions, La Isla de la Armadura and Las Nieves de la Corona, which have enriched the adventure of the Galar region with much more content and species available.
References | The Pokémon Company, Joe Merrick, PokéXperto