Square Enix shares a new gameplay trailer for the mobile spinoff of the NieR saga, the synopsis of its history and the dates of its first beta.
The debut of the NieR saga on iOS and Android continues to give something to talk about. Square Enix has released a new trailer for the game that has accompanied the first details about its history and that has confirmed that it will not only be a 2.5-dimensional puzzle and exploration game, but will also have its own turn-based combat system. The company has also confirmed the dates for a private beta that will be exclusive to Japan and will take place between July 29 and August 5, days after which all kinds of impressions and gameplays about the title will surely proliferate. Called NieR: Re[in]Carnation, this spin off will only be available on mobile devices and is being developed by a secondary company, Applibot (which has collaborated on games like Magic Academy Grimoire). But far from being a minor project, it has Yoko Taro himself involved in the production, or Yosuke Saito as producer and Akihiko Yoshida as character designer. A trident of names with a great resume behind them who are also the main architects of NieR: Automáta, the delivery that took the series to the big leagues.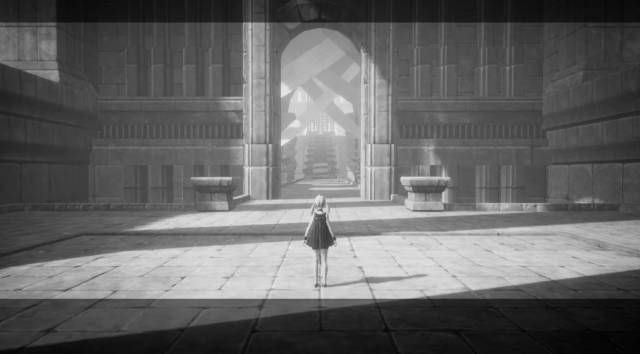 "A girl wakes up on a cold stone floor. Around her is a vast space with imposing stone columns. Guided by a mysterious creature who calls herself" Mommy, "the girl begins to walk on the stone pavement. . To reclaim what he lost and to atone for his sins. It is a cage built unfathomably by who knows who, "reads the synopsis shared by Square Enix. The protagonist, who is simply known as "Girl in White", has nightmares every night despite "her kind heart and cheerful personality". What will be the reason for your choker and bandages? For its part, the ghost-shaped creature, "Mom", guides the girl through the Cage, of which she seems to know something, "but her spirit side leads her to get into the walls and get lost to contemplate the landscape". They are joined by "the dark monster", a black creature halfway between a knight and an insect that chases our protagonists through these colossal scenarios.
There will also be more NieR on consoles and PC
The most staunch fans of the saga do not have to worry, because even if the mobile spin off does not call them, the franchise will soon have a new installment for PS4, Xbox One and PC. It will be called NieR: Replicant ver.1.22474487139 and it is a remake of the first title that is in charge of Toylogic (who also collaborated on the ports of Dragon Quest XI, for example). It will have new characters, redesigned scenarios, a gameplay full of tweaks and even Platinum Games has joined the party and has confirmed that it is lending a hand in it. In the coming months we will have the magic of NieR twice, on consoles and mobile devices.