The hybrid console receives this new patch with stability improvements just before the release of the expected Paper Mario: The Origami King.
Nintendo has released the Nintendo Switch 10.1.0 update. Users of both the hybrid console and the only portable model, Nintendo Switch Lite, can now apply to download this new version of the firmware, whose distribution is taking place from this Tuesday in all regions. Broadly speaking, there are no weight changes beyond stability corrections.
According to the official description from Nintendo on its support website, this version 10.1.0 of Nintendo Switch includes "improvements in the overall stability of the system" for a better user experience. No further details have come out, so we have to wait a few hours for the user community itself to report possible minor changes. To apply the download of this patch it is enough just to have the console connected to the Internet, start an application or the eShop and, immediately afterwards, we will see that the notification of this set-up of the system skips us.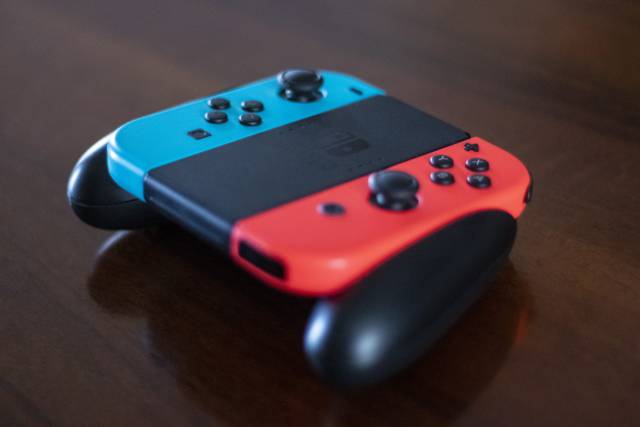 Pair of Nintendo Switch Joy-Con connected to a Joy-Con Grip.
The last major weight changes included in a console update occurred last April with version 10.0.0, the news of which you can see here. To be highlighted, the possibility of transferring data from the console memory to a microSD card, the reassignment of buttons on the Joy-Con controllers or the Switch Pro Controller, new user configurations for gaming activity and, finally, a new set of Animal Crossing icons for Animal Crossing: New Horizons.
Paper Mario: The Origami King and … what's next?
The future of Nintendo Switch now passes through a semester of which we have very little news. Beyond the release of Paper Mario: The Origami King this Friday, July 17, in terms of first party we have no announcement in sight. Nintendo has already ensured that they have more unannounced games on the way for this year, so it is possible that the company will surprise us these next few weeks with a Nintendo Direct or whatever they call it this time; the president, Shuntaro Furukawa, has shown his will to evolve this format.