The new installment of the Intelligent Systems saga returns in style for the Nintendo Switch. We review everything you should know before buying it.
Paper Mario: The Origami King goes on sale this Friday, July 17, 2020 exclusively for Nintendo Switch. The countdown has ended for a title that we only knew a couple of months ago, but it becomes a surprise for both unconditional fans and those who are not familiar with this series of adventures of the plumber turned into paper. Let's review where to buy the game, at what price and in what editions.
Paper Mario: The Origami King, in physical and digital format
Depending on whether we want it in physical or digital format, we have several options. In digital, in the eShop you can buy now for 59.99 euros. The purchase carries with it gold points that we can use as a discount on future purchases. In physical format we can highlight the options of Amazon, Media Markt and GAME.
On Amazon it is available right now for 49.99 euros; in Media Mark for 54.99 euros and, finally, in GAME Spain it is priced at 59.99 euros plus a gift origami set.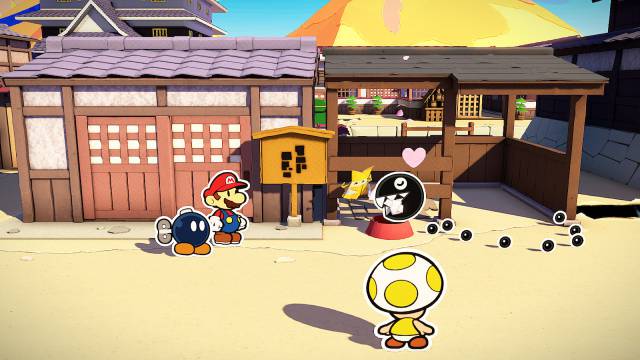 Reviews already available in FreeGameTips in both text and video
The Reviews of Paper Mario: The Origami King can now be read on FreeGameTips in both text and video. We have rated it with an 8.8 out of 10, an almost excellent note for what seems to us to be, de facto, a real must for Nintendo Switch users. "Paper Mario: The Origami King is a must-have video game for any lover of the saga and for anyone who wants to add one of the best Nintendo Switch exclusives to their catalog. Because this is it. It returns through the front door, marks the way forward in terms of stage design and playable structure, without falling into experiments that generate conflict with the original canons and endorses the name of this beloved series, "we say in the review. .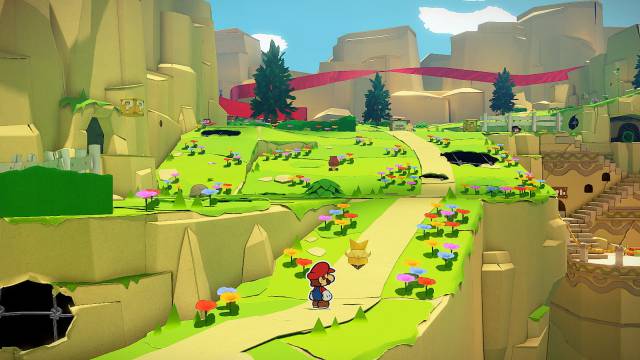 From him we have highlighted the exalted design of his world, the emphasis on exploration and his combat system, especially ingenious against final bosses. To that we must add its soundtrack, some memorable characters and countless collectibles. The problem that we blame is the excess of these fights, especially since there is no experience point system. Finally, accessory management can be improved. For the rest, a title that we will not forget and that we believe that every Paper Mario fan should have on the shelf.