Niantic confirms all the essential details for what is presented as one of the hottest community days of 2020. A by Gengar variocolor.
Niantic has provided all the details about July Community Day in Pokémon GO. After a quarter marked by exceptional measures to facilitate access to the main functions of the game on iOS and Android without leaving home, little by little the situation is returning to normal with an event that will have Gastly as the main protagonist. Let's know the date, bonus and features of July Community Day.
When will July Community Day be celebrated on Pokémon GO?
Take note of the dates: on Sunday July 19, 2020, from 11:00 a.m. to 5:00 p.m. local time, this six-hour session will take place. The decision, applauded again by the staunch players, will allow us not necessarily to go out in hours of excessive heat in the northern hemisphere, where it is currently summer. We recommend, however, to leave in the early hours if that day we reach high temperatures.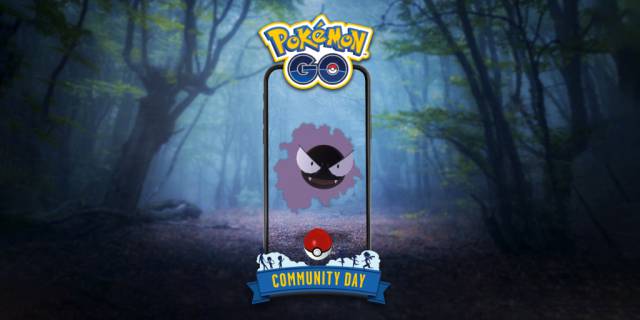 Features: Gastly can be shiny / variocolor with Shadow Fist
One of the main characteristics of Community Days is that the protagonist Pokémon always learns an exclusive move that it is not capable of having under normal conditions. This time, if we evolve to Gastly to Haunter – which can be shiny if we're lucky – at the event's schedule or up to two hours after it ends (until 19:00 local time), it will learn Shadow Fist. The objective? Clearly, go for a shiny Gengar with 100% IVs and Shadow Fist. Good luck to all.
On the other hand, it should be said that we will have a Community Day Pack with 30 Ultra Balls, an elite fast attack MT, two Incenses and two superincubators. Plus, for a buck, we can access the story of the exclusive Community Day special investigation: The Great Gastly!
Bonus: rewards during Community Day
Last but not least, the bonuses. When Community Day approaches, we will make our traditional guide; Meanwhile, we let you know that we will have a 1/4 distance bonus to hatch the Eggs (for example, the 10 km eggs will be 2.5 km) in the incubators. The incense, on the other hand, which attracts Pokémon to our location, will last 3 hours (180 minutes).
See here the broken down calendar of events for this July in Pokémon GO, all the Eggs of 2, 5, 7 and 10 km, all the raid bosses and all the investigations.
More information | Pokémon GO Live