We review the best Pokémon titles captained by Game Freak, the studio in charge of giving color and shape to what we know today.
Pokémon is in a particularly special moment, a coin with two sides where, on a commercial level, things are better than ever. However, what is already the most successful entertainment license in history continues to find its place after the jump to three dimensions. After eight canonical generations and dozens of canonical deliveries and spin-offs, Pokémon Sword and Shield laid the foundations of what the license will be in the future with ideas that, better or worse executed, hinted at Game Freak's will to make a transition. gradually to something else. On the occasion of the 25th anniversary of the saga this February 27, we chose the 10 best games of the main Pokémon saga.
The changes in the main saga in Pokémon have always been slow, but always sensitive. The Galar region did many things well, but it took more time to develop. That is why they were remarkable deliveries and they could not aspire to more, because they left wanting more in terms of route design, technically and, what any staunch fan of the saga values ​​the most: content.

Satoru Iwata (left) / Junichi Masuda (center) / Tsunekazu Ishihara (right)
2021 serves as the twenty-fifth anniversary of Pokémon and, therefore, in this article we are going to review and argue what are in our opinion the 10 best games in the main saga, those works that contributed the most to the license and those that were most complete they felt both at the time and now. This is also a ranking with a name of its own, Game Freak, which despite the criticism and mistrust it arouses in certain sectors, it is the study of Junichi Masuda, Shigeru Ohmori, Ken Sugimori and company that has led the series to what which is today.
You may also be interested in: the 10 best Pokemon spin-off games
10. Pokémon X / Y (2013, 3DS)
The first deliveries in three dimensions. After having signed what are surely the most complete editions of the Nintendo DS era, the Game Freak team changed platforms and embarked on one of the most difficult stages of their career: leaving 2D aside. Junichi Masuda had to talk to everyone, department by department, to make them understand that those more than 600 species that were part of this universe were going to stop being a bunch of pixels; that it was time to adopt three-dimensionality in both creatures and settings and leave behind a style with almost twenty years behind it.
That change in mindset resulted in the Europeanized Kalos, a French-based region that well knew was going to reach a considerable number of new players. Unlike Black and White, a generation launched at the end of a console cycle and designed for more adult and experienced users, Pokémon X / Y chose the opposite: to focus on neophytes. Facilities, simplicity, color, carefree atmosphere … The result was, in a way, a success because of how well they worked at the sales level, the acceptance that their reduced wave of new species had – with a style similar to that of Johto and Hoenn, with more rounded lines — and a new mechanic that would win the acceptance of the entire community: Mega Evolutions.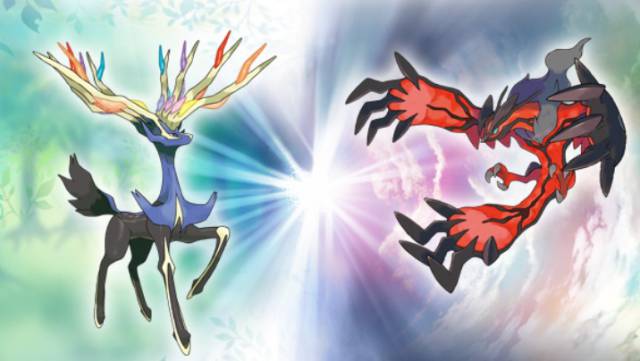 Pokémon X / Y
Pokémon X / Y got winks and fan claims from Kanto (Gen I) all over the place, and it was on purpose because it served as a call-in to players of yesteryear. That contrast between the new and the old made Game Freak's intentions clear, adventures in the constant search for his identity, for his new identity. More hieratic faces and a less defined personality are the weak points of a region that, in HD, would have looked much better. In addition, there was never a hypothetical Pokémon Z for many winks and hints throughout an adventure that, in a way, left the feeling of waiting for something else.
That "more" never existed because the Japanese studio preferred to focus on Generation VII. Who knows if Kalos will ever return; but now, with seven years behind them, they are still just as enjoyable and just as unchallenging. Deliveries that must be played, in any case, to understand the most drastic transition that the license has undergone in these almost twenty-five years.
9. Pokémon Omega Ruby and Alpha Sapphire (2014, 3DS)
It is impossible to count the number of times we read that #HoennConfirmed. The remakes of the Hoenn region were undoubtedly one of the most talked about requests since HeartGold and SoulSilver, but they were made to beg until a year 2014 in which the sixth generation had already begun. The Game Freak team had two options: either to do something similar to what they were with respect to Gold and Silver, or to follow in the trail of X / Y with a more reliable recreation only this time in three dimensions.
It was a mixture of both. On the one hand, because they did not include the best of the Hoenn cycle, such as the Battle of Esmeralda Front; on the other, because they adopted all the improvements and novelties of the three generations that existed between the originals and these remakes; including Megaolutions, a Pokédex composed of species from all regions so far, or quality of life improvements that, even today, show how well designed these cartridges are and how well they took advantage of the second screen of the Nintendo 3DS.
Although they are a remake, in a way they feel like sequels. Without going any further, Malvalona City is now larger, a city evolved in the same way that other points in the region did. Likewise, the Batalla Resort opened a gap with a bittersweet flavor, because even though it was a novelty, it was still a substitute for the brilliant Battle Front.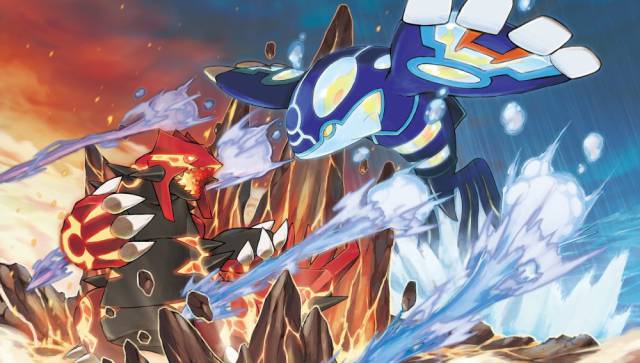 Pokémon Omega Ruby and Alpha Sapphire
It is the PokéNav, this time called MultiNav, what we liked the most about this remake, as it included functions such as the DexNav to keep a meticulous and detailed record of the species that we had not yet captured on each route. An interactive device that took advantage of that touch screen, always secondary, in a useful and informative way. We cannot forget its two dozen new Megaevolutions, species that we had not seen in X / Y, or the Ultraflight function, the closest thing to a completely manual flight that we have witnessed in the entire series. Faithful and respectful of Hoenn's legacy, these editions fell short of A's. A thorn in the tooth that, hopefully, we will not see in a possible return to this region in the future.
8. Pokémon Sword and Shield (2019, NSW)
When we think of Pokémon Sword and Shield we realize that, viewed in context, there are quite a few similarities to Pearl and Diamond. Both launched a generation and both launched a platform. In addition, both Sinnoh and Galar, in this case, were regions whose generation laid the foundations for what would be the deliveries that would follow right after. The eighth generation is not the best, far from it, for now. And we use that adverb because the Expansion Pass can turn these adventures into an experience much closer to excellence than we would have liked initially, where as we indicated in our Reviews they were simply remarkable.
The works, directed by Shigeru Ohmori, raised initial expectations for a proposal that included an open-world environment in the equation for the first time. On paper, the Wilderness Area remains a seductive idea, a dynamic climate environment endowed with secrets, active events and a multitude of powerful Pokémon in the wild. It fell short on interaction, but it is the way to go.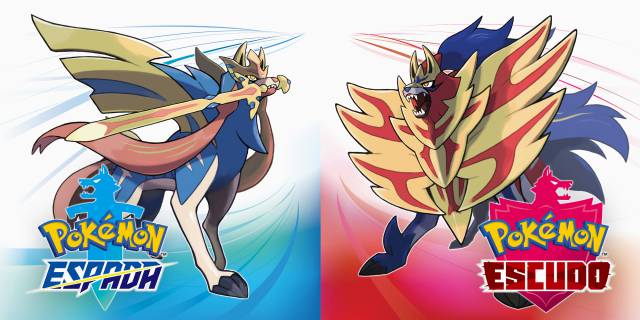 Pokémon Sword and Shield
Unfortunately, that emphasis on the Wilderness Area was hampered by excessively linear routes, with too many reminiscences of those of Alola, and a graphic section far from what the Nintendo Switch is capable of offering. Therefore, as has already happened with X / Y regarding Sun / Moon, it is to be hoped that it will not be until a couple of years from now when we can truly witness deliveries that take advantage of this graphics engine and, if possible, with the long enough so they don't come out feeling like they need a little more time.
Otherwise artistically brilliant, with an art direction led by a specially inspired James Turner and an equally memorable soundtrack. Sword and Shield have not said their last word, they can redeem themselves and improve some of the points where it received the most criticism; such as the presence of only 400 Pokémon in its regional Pokédex, which will be expanded with 200 more creatures when both expansion passes are released. In the meantime, this position is the one that seems most fair to us, taking into account what these successful deliveries are today; soon on the historical podium of the saga.
7. Pokémon Ultra Sun and Ultra Moon (2017, 3DS)
They are possibly the most criticized movements to date within Pokémon, the most "lazy". Game Freak was already on other things; was working on Nintendo Switch with what would be the first new generation installments for that console in 2019: Pokémon Sword and Shield. After Sol y Luna in 2016, Game Freak had the main department working on the Galar editions with the new hardware, while others progressed in parallel on both Let's Go Pikachu / Eevee and Ultrasol and Ultraluna, led by a small portion of young people. that, in the future, will be the visible faces of the company.
The task was not going to be excessively complex: take Sun and Moon and make them even more complete, endowed with more content and with little incentives to return to Alola. It is difficult to recommend Ultrasol and Ultraluna if we have already played their original episodes; however, those who have not experienced these adventures should certainly purchase these cartridges. To begin with, everything takes place in a parallel universe where Alola has new worlds and territories. The plot included, in fact, new characters such as the Ultra Unit, who also served as a bridge to tell the story of Necrozma.
The arrival of the Ultrathreshold and Ultra Dimensional Voyages served as a gateway to a considerable dose of post-league content, with the accent essentially placed on the ability to catch many Legendary Pokémon.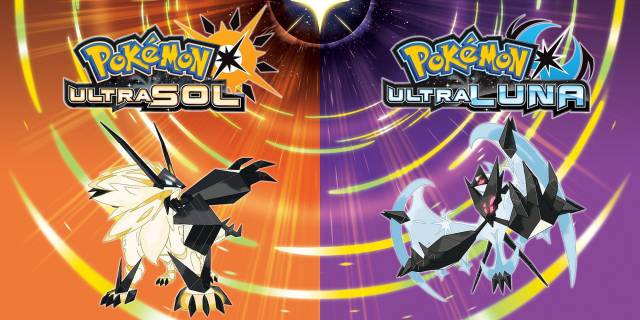 Ultra Sun and Ultra Moon Pokémon
Apart from those additions, a region of Alola that breathed the same airs of freshness as Sol y Luna, the games that celebrated the series' twentieth anniversary with great daring: an adventure without gyms, but tests; an archipelago of islands, instead of just one; a territory without great technological fanfare, but more wild. Alola is different, it is very idiosyncratic and, although the adventure is excessively linear and easier than normal, these installments (finally) took the step when it comes to eliminating OM as essential elements to interact with the environment. Pokémounts and Z Movements make (and will) over the years the seventh generation have better consideration than they have today; just as it initially happened with the fifth. If it weren't for its difficulty and that straight-line path, Ultrasol and Ultraluna would be higher.
6. Pokémon FireRed and LeafGreen (2004, GBA)
Pokémon FireRed and LeafGreen are truly a redefinition of the original Red, Blue, and Green installments on the Game Boy. Tsunekazu Ishihara, in an interview with IGN back in 2004, made it clear that they were not really remakes, but new installments where they could capture everything that was not possible on the limited Game Boy cartridges. Junichi Masuda, now director of these deliveries after having grown within the company and understanding the path that the saga should follow to reach more people, wanted to focus on communication and accommodate the three generations that already existed at that time.
A region of Kanto where we would live again the adventure of Red against Blue in the task of being the Champion of the Indigo Plateau, only with infinitely more powerful hardware, the addition of that peripheral to exchange creatures without the need for cables or connectivity. direct with the Ruby and Sapphire cartridges. Graphic mime, sound arrangements and all the changes that occurred in those eight years: natures, abilities, more key objects …

Pokémon FireRed and LeafGreen
They did not stop there, however. In fact, they serve as an example of what a remake should be for many people: an extension of the original works with a modernized base, which respects what came before and which also dared to include more content and territories once we finished. the game with the so-called Sete Islands. A new archipelago with which to access some creatures from Johto and Hoenn. The content available in the form of missions once we finished the League (from the Volcanic Ruby through Legendary Pokémon, the Challenge Tower or the Lorelei mission) were presented as an open book full of stories and details designed for the most studious and enthusiastic. The best representation of Kanto in the entire history of the saga.
5. Pokémon Platinum (2009, NDS)
If Emerald was the culmination of Hoenn, Platinum was the best expression of Sinnoh. Defined by Game Freak as the "definitive" Pokémon game concept to date, Platinum wanted to be the cartridge that all fans had wanted with Pearl and Diamond, whose task as the first installments of the dual-screen era was eminently experimental.
In Japan the reception was total, and there are reasons to understand it. It was, in fact, the fastest-selling video game in Japan for the Nintendo DS. The differences with Pearl and Diamond compared to Emerald with Ruby and Sapphire were even wider with the incorporation, essentially, of the Distortion World, a new territory with a new plot to incorporate the figure of Giratina; characters like Handsome and Pluto; Minus changes in how some story events were told or an expanded Pokédex that had, as a base, 210 creatures.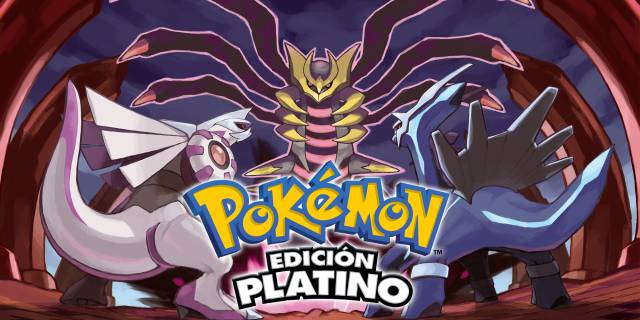 Platinum Pokémon
This Sinnoh had a colder ecosystem, hence the greater presence of snowy territories; and a special emphasis on the most dedicated players by adding more moves for some Pokémon, more tutors, the Wi-Fi Plaza or the Revenge Cafe, with which we could once again challenge leaders and the rival. If to that we add that Platinum has the most difficult Pokémon League even today, Platinum became the angular cartridge of Nintendo DS, one of the most generous editions in terms of content without the need to resort to exchanges and who better understood the important which was to endow the adventure with hours of play beyond the end credits. If we have the long-awaited remakes of Sinnoh in the future, Game Freak should consider taking Platinum as a base, not Pearl and Diamond.
4. Pokémon Emerald (2005, GBA)
There are those who believe that the Pokémon Emerald endgame has not been overcome and, in a way, there are arguments to support that claim. If Ruby and Sapphire do not appear on this list, it is because of Pokémon Emerald, whose recommendation overlaps these editions without any doubt. Pokémon Emerald is Hoenn's definitive experience, even to this day and despite its more than remarkable remakes. Broadly speaking, an adventure with few additions to RZ, but with an incentive to the southeast of the region in a complex called Frente Batalla. This location was created with the intention of finding the greatest talents in the Pokémon universe with modalities and battles capable of proving our worth. A full-fledged challenge that we unlocked at the end of the league.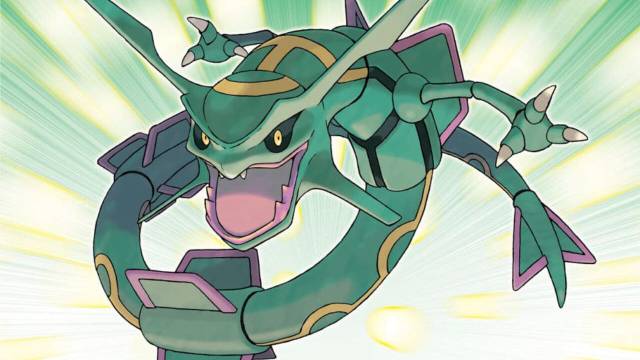 Emerald Pokémon
Completing the Battlefront and getting the seven golden symbols could take years, especially in a year 2005 where the average audience of the saga did not exceed adolescence. Thus, once we reached this territory we could find the Battle Tower, the Battle Factory, the Battle Palace … seven places with different rules and regulations (for example, fighting against others with randomly delivered equipment), but with a common denominator: chain streaks of victories to, eventually, face the leader of the ace of the Front in question and get the silver symbol to, later, do the same with the gold one. A delight absent — inexplicably — in Omega Ruby and Alpha Sapphire, where they remained in model form.
For the rest, Emerald is still more recommended than Ruby and Sapphire due to the addition of animations for the Pokémon sprites, graphic improvements, Legendaries and new places such as Challenge Hill, Changing Cave or Supreme Island, among others, designed to make the experience something more complete and expanded.
3. Pokemon Black and White (2011, NDS)
Junichi Masuda, having directed Ruby and Sapphire as well as Pearl and Diamond in terms of inaugural editions of the generation, knew that the difficult was coming now. 2006 was the year of Pearl and Diamond; therefore, there were four years of difference between the launches of these deliveries in Japan and those that would start the fifth generation in those lands, 2010. A considerable period that required several years of absence from the creative, as producer as long as the Johto remakes as well as Platinum, which were the ones that were released in those intervening years. Masuda traveled to the United States to seek inspiration and… he got it.
His doubt was clear: how to convince those players who started with Pearl and Diamond to trust Pokémon once again on Nintendo DS? Two generations in the same console, something that we had only seen on the Game Boy. There were several solutions on the table: be continuous or be disruptive. The latter was chosen. To do this, the first thing was to design a region not based on a Japanese territory; specifically, New York. At the same time, a darker aesthetic, with a story told in a more adult way; with more background, moral conflicts and an antagonist who did not make it clear if he was an enemy, an ally or neither.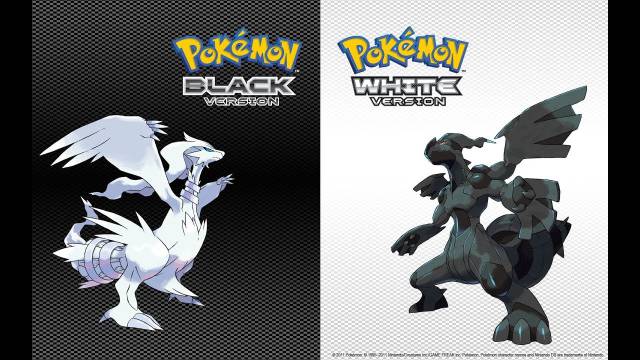 Pokemon Black and White
Risks, courage. Black and White were different titles, which cannot be blamed for their will for approaching those who once played Pokémon and now had stopped going to high school to go to college. Game Freak was concerned that players would not finish the games, so they opted for a region, Unova, overly linear but with greater exploration capacity, to retrace our steps. Also, they only included creatures indigenous to Unova in the main adventure – we weren't going to recognize any species from the previous four generations.
The region of the bridges – it is linked by 5 great points – also had one of the most challenging leagues, with a different High Command structure and an endgame that offered the player the option of visiting territories that we had not seen. That, added to the addition of Pokémon Dream World through the Pokémon Global Link website, made it clear that Game Freak wanted to consolidate the competitive scene organized after the inclusion of online battles with Pearl and Diamond. Complete deliveries, with few fringes, surpassed by its playable sequels; but not in the narrative, where Black and White are still the closest thing to an old school JRPG that we can resemble. A turning point for the license.
2. Pokemon White 2 and Black 2 (2012, NDS)
Never before has Game Freak dared with numbered sequels. Junichi Masuda, in charge of directing Black and White with which he defines the most complex installments to conceive after the success of Perla y Diamante, decided to entrust the responsibility of directing the following installments to a low-profile designer, Takao Unno, who had already recorded his talent in graphic and modeling tasks. He was prepared to lead this project as the Game Freak core team continued with what would become the first generation in three dimensions: Pokémon X / Y on Nintendo 3DS. The result, White 2 and Black 2, was outstanding.
And it was because instead of retelling the same as in its original editions with additions and improvements – as Cristal, Esmeralda and Platino already did – the Japanese developer took this license to dismiss in style those that are currently last canonical renditions in two dimensions. In addition, they did it on Nintendo DS when Nintendo 3DS had already been on the market for more than a year, so it was not the most commercially desirable scenario.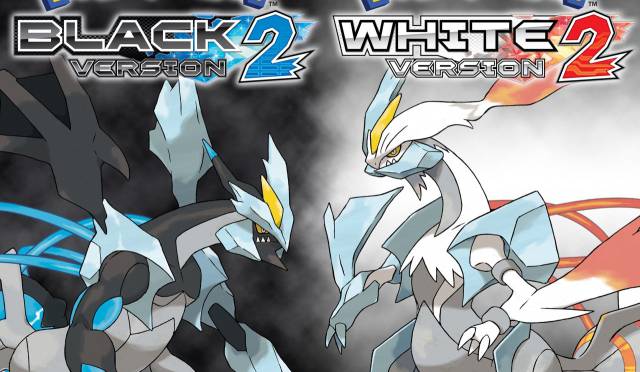 Pokemon White 2 and Black 2
The return to this enlarged Unova, with an adventure that takes place two years after the events narrated in Black and White, incorporates structural changes product of the passage of time itself. Unlike in the previous works, this time the adventure incorporates a complete Pokédex from the first minute, not only with native species of Unova. Although its story did not limit shades of such epicity or darkness (the figure of N is very large), it did take care of correctly showing what happened to that Unova after the final credits of the previous titles. White 2 and Black 2 were challenging, with a reimagined Battle Tower-style gameplay, the Pokémon World Tournament, which was nothing more than a tournament where trainers, gym leaders and champions from Kanto, Johto, Hoenn, Sinnoh and their own Unova met in knockout tournaments. It is, inexplicably, a mode that we have only seen here and that has not returned. In any case, the expansion of the region, new content and the amount of things to do made these adventures a tribute to what had been five complete generations. These deliveries closed the circle of the two dimensions in a big way.
1. Pokémon HeartGold Gold and SoulSilver Silver (2010, NDS)
The best video games of the saga. To consider Johto as the region that ended up confirming that the phenomenon that began in 1996 was no coincidence, that this license had the potential to become one of the greatest phenomena in the history of entertainment, it was a status high enough to require a few remakes at the level of those Generation II works on Game Boy.
Game Freak came from starting the fourth generation with Pearl and Diamond on Nintendo DS and what they themselves considered the "definitive" delivery of Pokémon with Platinum a couple of years later. It was not an easy undertaking, but the adaptation of Oro y Plata to the fourth generation was and continues to be brilliant; both because of how well they have aged now that they are ten years behind them and because of the implementations included. From the complete renovation of the interface, a not at all banal aspect in the usability of the menus, going through an expanded Pokédex that contemplated, unlike the originals, the four generations existing until now.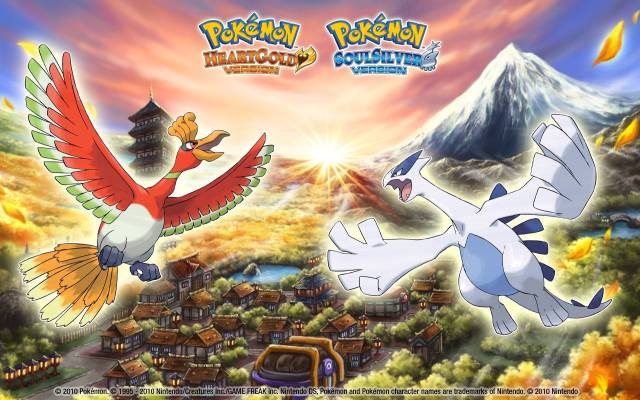 Pokémon HeartGold and SoulSilver Silver
A gift for the fan, a meticulous calculation between nostalgia, innovation and respect for a couple of reference titles that would lay many of the foundations from which subsequent generations would drink. Game Freak studied each part to compose arrangements of the additional songs taking advantage of the Nintendo DS sound chip; new events to better narrate encounters with legendary Pokémon; content from Pokémon Crystal — an expanded and improved version of Gold and Silver on the Game Boy Color — or an endeavor to tell the player more about the lore of the games.
It is inevitable to highlight that touch of fanservice that we had only seen so far in Pokémon Yellow: your main Pokémon followed you. Yes, each and every one of the 493 existing species drawn and animated with its sprite behind the Trainer or Trainer. The legend of the Kimono Girls, surprises in the endgame and a scene that, even today, continues to be one of the most important moments in the concept of self-improvement and the natural change of the new generations: the confrontation on top of Mount Silver . If you had to choose some "definitive" deliveries, HeartGold and SoulSilver top this list with merit and merit.