The Realms Deep 2020 event has given us a first look at a new installment of the mythical Postal franchise, scheduled for Steam for the end of 2021.
Postal: Brain Damaged is the new installment as a spin-off of such a mythical FPS saga, this time, a more closed and frantic shooter that enhances its already violent and explicit personality more than ever. This has been presented by its creators, Hyperstrange together with CreativeForge Games and Running Witch Scissors as part of the Realms Deep 2020 event and in which we also met Graven for PC, current and new generation consoles. In the case of Postal: Brain Damaged, it is scheduled to arrive on PC via Steam in late 2021.
The most visceral action for the end of 2021
Along with its presentation, its managers have shared a first trailer that you can see heading this news, as well as its first screenshots and in which its marked violent, grotesque and explicit character is already seen, only suitable for adult players, as well as a retro look that doesn't go unnoticed, with simple modeling and pixelated textures.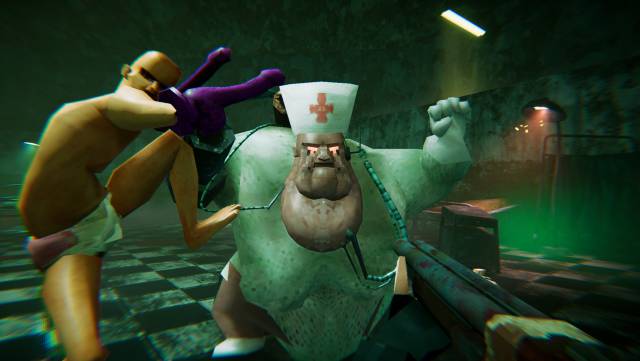 And unlike other Postal installments, this time the semi-open worlds are left behind to give way to much more closed and direct scenarios, in which the unbridled action takes center stage, leading to truly gore scenes not suitable for stomachs sensitive; and all this despite a completely unrealistic staging.
Thus, and as if it were an FPS from the 90s, its creators intend to immerse us in claustrophobic levels in which we must fight our way through shootings, explosions and a great ability to dodge the attacks of the enemies. "You don't make action games like before," says Vince Desi, founder of Running With Scissors. "Postal: Brain Damaged takes the witness of those who have tried while excreting everything that fans want to see from the saga that led to the 'worst game in history (trademark)'", comments one of its leaders sarcastically .
Postcard: Brain Damaged is coming to PC via Steam in late 2021.