The popular multiplayer video game from Activision and Infinity Ward takes a temporary measure that leaves cars out of online play.
Infinity Ward has temporarily removed vehicles in Call of Duty: Warzone. The company, through a statement, confirmed this Sunday that a last-minute patch is now available to leave cars out of the game, which were causing serious errors in the correct operation of the title.
A glitch that kicked players out of Warzone games
Activision's free battle royale takes this preventative measure that, as soon as those issues have been fixed, will bring vehicles back in all available modes. Now, what were those inconveniences that the vehicles were causing? According to different media, at some points in the scenarios the cars could not drive correctly and caused the servers to crash; in others, it took users back to the main lobby.
A playlist update is rolling out now across all platforms! This update temporarily removes all vehicles from #Warzone.

– Infinity Ward (@InfinityWard) September 6, 2020
The most direct solution for Infinity Ward to put down the error or glitch was none other than to eliminate the availability of the vehicles, even temporarily, and thus begin to solve the error without affecting the servers. It is not the first time that a problem of this kind has happened; months ago, helicopters caused a similar problem. At this time, it is unknown when the vehicles will return to the game, but what is certain is that it will do so at some point in the next few dates.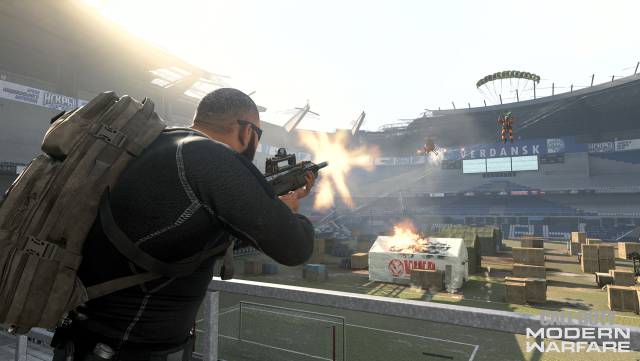 Call of Duty: Warzone is Call of Duty: Modern Warfare's standalone battle royale mode (which has sold 30 million units). The game is available for free under a free to play business model on PS4, Xbox One, and PC; soon also on PlayStation 5 and Xbox Series X. The title will coexist with the long-awaited Call of Duty: Black Ops Cold War, the new iteration of the series by Treyarch for the current and next generation of consoles.
Via | VGC; IGN