The asymmetric multiplayer game from the makers of Friday the 13th is updated with new paid content.
The prey or the hunter, to hunt or to be hunted. That's the premise of Predator: Hunting Grounds, Illfonic's latest production for PlayStation 4 and PC. In a press release, Sony Interactive Entertainment has announced the premiere of a new paid downloadable content, now available. According to information, this is a new class of predator, known as the Samurai Predator. The developers, meanwhile, will include early access to the Predator katana, a content that will be available for free throughout the month of July.
This DLC comes just after Dutch, the character played by Arnold Schwarzenegger, made an appearance.In addition, in the free update of June 12 they added the QR5 Hammerhead rifle and Dutch's knife, as well as some customization items and a Increase of the maximum level of the protagonist (from 100 to 150).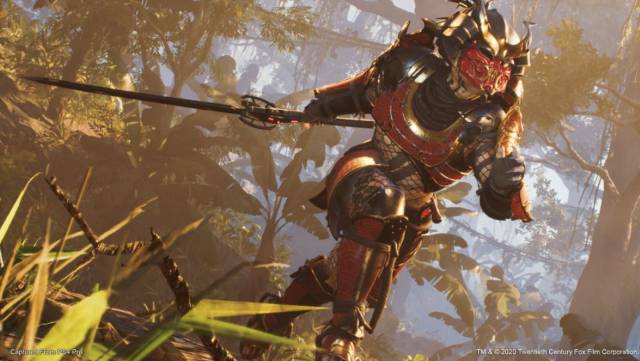 This is the Samurai Predator
How is this new class? For starters, it comes from an ancient Japanese legend. "During the hottest days, when the sun hits the necks of the island nation's farmers, a gust like no other resonates through the skies. Samurai warriors recognized this omen and brandished their weapons to fight the invisible demon. Year after year, the elite of the warriors fell with dignity at the hands of the Yautja in a ritual that would last for centuries, "says Illfonic.
Predator: Hunting Grounds is a title developed by the parents of Friday the 13th: The Video Game, also based on another of the eighties most well-known horror sagas in cinema. From the assassin Jason Voorhees to a character from space that will have no contemplation against humans. Fight against the Predator or be part of the military squadron destined to kill the terrible monster that hides in the bush, looking for its moment. The game will continue to be updated with new content, both paid and free.
Source | SIE (press release)