PlayStation Now offers a large catalog with more than 700 PS4, PS3 and PS2 games for all kinds of players; find your favorite themes now.
PlayStation Now, PlayStation's on-demand video game service, offers a wide range of games for all tastes and the most varied themes. And it is that any fan of video games will find among its more than 700 titles for PS4, PS3 and PS2 the perfect adventure that suits their preferences. So much so, that PS Now offers the most popular sagas in the video game industry, from PlayStation's own franchises to the most celebrated third-party games, all to offer its subscribers the best video games of both current and previous generations from PlayStation. All this from 9.99 euros per month with different subscription plans and with the addition of new video games every month. Let's review below the keys to the PlayStation games on demand service, available on both PS4 and Windows PC, through different game themes available to its users.
More than 700 video games on demand
PS Now offers a wide variety of genres through a catalog with more than 700 titles and that each month grows in number with new additions. So much so, that each player will find their favorite titles through the most varied themes, from the most popcorn action adventures to the JRPGs of a lifetime, through frenzied first-person shooters, driving and racing games or games more fun to play with the family, among many other options available.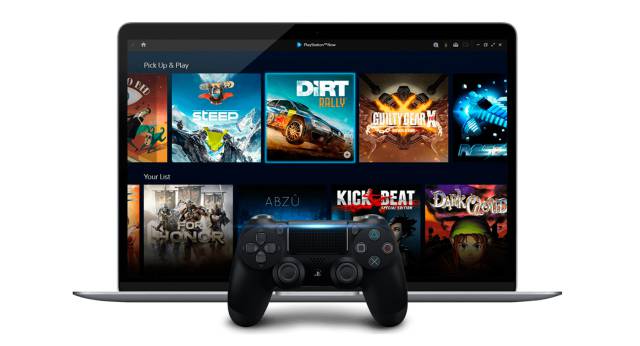 All this available, as we say, for any PS4 user starting at 9.99 euros per month, with up to three subscription models available and the possibility of trying PS Now completely free for 7 days, with access to all its offer of content for a whole week. The subscription plans for PlayStation Now are:
1 month for 9.99 euros, through a single monthly payment.
3 months for 24.99 euros, or what is the same, 8.33 euros per month.
12 months for 59.99 euros, or what is the same, 5 euros per month.
All of them available both in the PS Store and in authorized stores through download cards with redeemable codes in the PlayStation 4 digital store.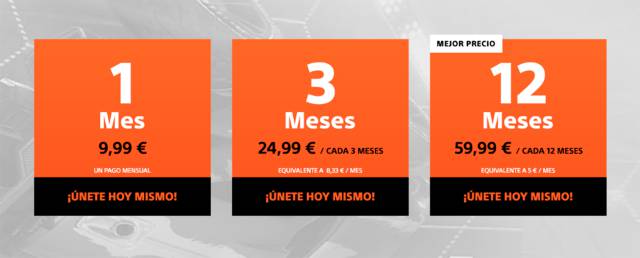 September games on PS Now
This September, PlayStation Now receives up to four new video games, such as Resident Evil 7, Final Fantasy XV, WWE 2K19 and Observation; Let's see in detail each of these new titles:
Resident Evil 7
The latest installment of Capcom's celebrated survival horror action adventure saga, before the arrival of the next Resident Evil 8: Village in 2021. And with Resident Evil 7: Biohazard, the seventh numbered installment of the series, the famous franchise of zombies and other mutant creatures returned to its origins with a much more terrifying setting, away from the latest more action-focused installments, with the addition of the much more immersive first-person camera. Immerse yourself in today's rural America for a true nightmare.
Final Fantasy XV
We continue with the latest numbered installment of the famous Square Enix JPRG saga, in an open world adventure and real-time tactical combat starring the young Noctis and his group of colleagues. Thus, in the skin of the prince of the kingdom of Lucis, we must recover our homeland from the clutches of an evil adversary, in a world full of secrets, magic and powerful creatures.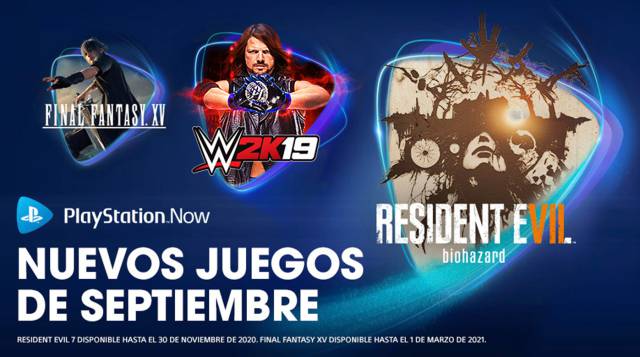 WWE 2K19
The 2K wrestling saga offers its best version with the 2K19 installment, the official video game of a whole mass spectacle such as professional WWE; Not surprisingly, it presents the best-known fighters of all time in this competition with the possibility of playing with your friends in fun and challenging battles, with all the realism of the legendary television broadcasts.
Observation
We close this month of new additions with a science fiction space adventure and narrative cut set in a space station. Thus, and through the different cameras of S.A.M., the artificial intelligence of these facilities, we must discover what has happened to Dr. Emma Fisher and her crew. A thriller at the height of the best films of the genre.
The best video games by theme
Adventure
Watch dogs 2
One of the open world action adventures with more possibilities in recent years; This is the sequel to Watch Dogs, a title that takes us this time to the colorful San Francisco to put ourselves in the shoes of Marcus, a hacker who joins the group of technological pirates DedSec to carry out the most ambitious and risky hack in the world. history against ctOS 2.0, the large-scale surveillance system that controls all individuals in a society subjected to a permanent online connection.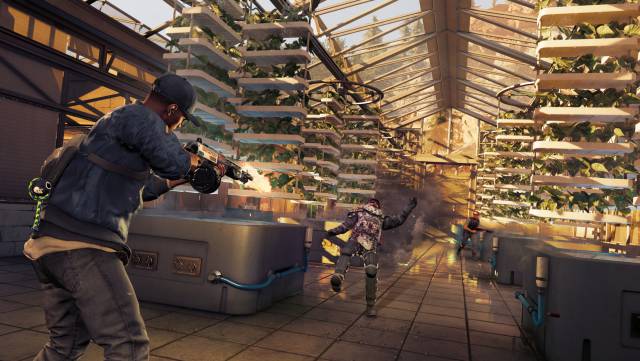 The Evil Within 2
If you want to revive the essence of the most classic Resident Evils, the sequel to The Evil Within is your choice; Born from the mind of the great Shinji Mikami, this horror adventure is recognized as the latest evolution of the survival horror genre. On this occasion, Detective Sebastián Castellanos, after losing everything he loved, has one last chance to win back his daughter Lily if he once again descends into the underworld of a true STEM nightmare. A terrifying thriller that no fan of this type of experience should miss.
Metal Gear Solid V: The Phantom Pain
The masterpiece of the Metal Gear saga by Japanese creative Hideo Kojima arrived with the fifth numbered installment of the series, an open-world adventure in which we can face each mission as we want, either face to face against the enemy or through stealth. and tactical action, giving the player all the freedom to live their own adventure as Snake, aka Big Boss. With the Cold War as a backdrop and the threat of a nuclear crisis on a global scale, Snake will have to face the clandestine military group XOF.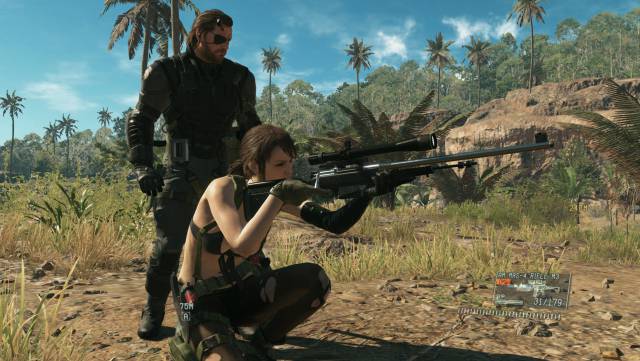 The last of us
With the recent release of The Last of Us: Part 2 on PS4, what better opportunity to enjoy the origin of the celebrated Naughty Dog saga than playing the first part of an entire film-based adventure that will make us shudder so much for its history and narrative as for a post-apocalyptic setting in which we will have to fight both humans and infected creatures, once people who have lost all trace of humanity. Relive the intense story of Joel and Ellie as they try to reach their ultimate goal.
Science fiction
Metro Exodus
The first person shooter Metro saga reaches its peak with its latest installment, developed for the current generation; and it is that after Metro 2033 and Metro Last Light, we return to the dark and humid tunnels of Moscow to survive the threats of a devastated world. Although this time we will have to go abroad and face the most varied dangers while we make our way through a post-apocalyptic Russia to start a new life in the east. A dangerous journey that spans a whole year in Artyom's skin.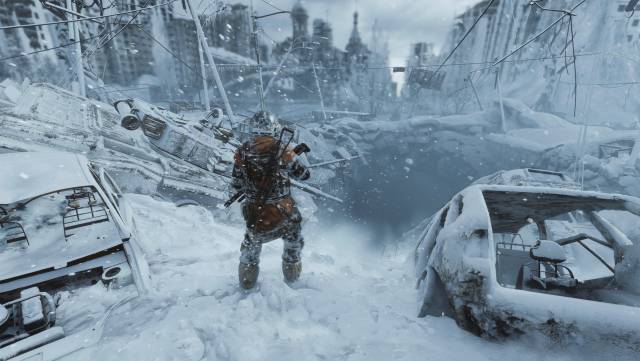 Prey
Born as a reboot of the mythical FPS delivery, Arkane Studios (creators of Dishonored) completed an exciting first-person action adventure and science fiction set on the Talos I space station in 2032. And it is that our protagonist wakes up in said space station as the key subject of an experiment that can change humanity forever; the problem is that a hostile alien race has taken over the station and they are relentlessly hunting us down. To survive it will be necessary to resort to ingenuity, powerful weapons and incredible skills …
XCOM 2
The sequel to the return of the XCOM saga is considered one of the most successful action and strategy games; And it is that together with a great science fiction setting we must add a very refined gameplay, with infinite options and possibilities for the most advanced players, in addition to offering a staging that really immerses us in a context in which humans must Take back your planet from the new world order established by invading aliens. Turn-based tactical combat, full customization, and endless content in one outstanding title.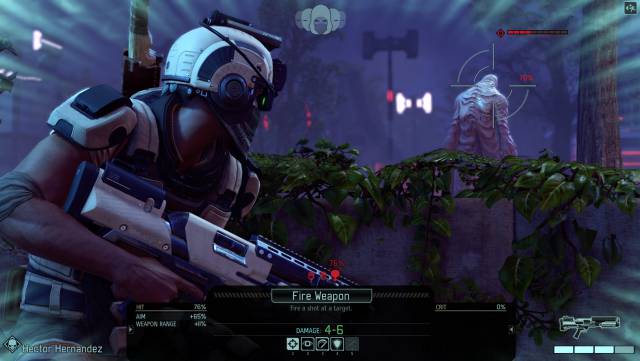 Sport
F1 2019
Lovers of speed have the opportunity to enjoy the official simulator of the Formula 1 World Championship, with all the drivers, cars, teams and circuits together with a great level of realism. And it is that Codemasters has reached a great level of improvement with each new installment of its F1 saga, reaching levels of immersion that could well go through a television broadcast of a real race. Choose your favorite driver and team and win the Formula 1 World Championship, also including legendary drivers and cars from the 80s, 90s and 2000s.
NBA 2K18
On the other hand, fans of the best basketball in the world have with NBA 2K the opportunity to enjoy the best simulator of such a popular sport in virtual format. So much so, that Visual Concepts and 2K Games surpass each other with each new installment, with 2K18 being one of the most celebrated for its balance between its entire offering. Dreamy graphics, unparalleled setting and bomb-proof gameplay that will allow us to feel like a true NBA star, both in career modes and local or online multiplayer.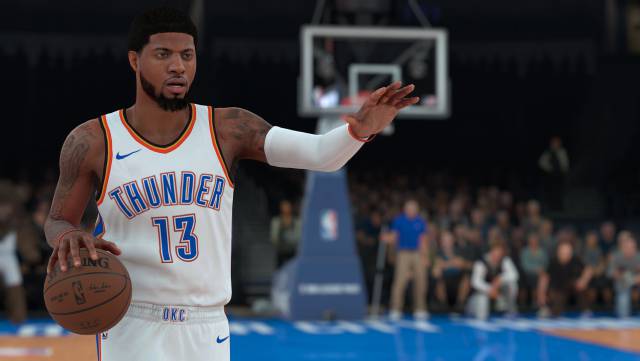 Online multiplayer
Player Unknown's Battlegrounds
The title that revolutionized the battle royale genre continues to wage war with its constant content updates, becoming a sure value among the PS Now catalog for fans of competitive online games. And is that each PUBG game is different from the previous one, with a whole world of possibilities to survive both the rest of the players and the relentless storm circle. Search for the best weapons, equip yourself with what you find and be the last one standing on the island. Team up with your friends or go solo into the ultimate multiplayer experience.
Family
Locoroco Remastered
We continue with one of the most beloved PSP games that returns to today in a phenomenal remake that maintains everything that made the original delivery great and that looks better than ever on PS4 thanks to a complete facelift with graphics up to 4K on PS4 Pro. Help the friendly LocoRoco to recover their colorful world from the threat of the evil Mojas through more than 40 levels full of imagination, platforms, puzzles and much more in a hilarious experience for all audiences.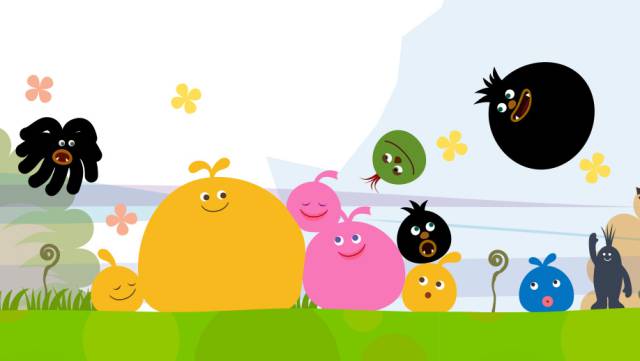 LittleBigPlanet 3
We end up with a PS4 exclusive that never fails to provide direct fun for the whole family, including the little ones in the house. And it is that the third part of the famous saga of PlayStation platforms offers more, much more than any other, in addition to the already celebrated creative component, both to create our own levels and stories and to download the best works of other players, giving rise to practically an endless game. Join Sackboy and his friends on their ultimate adventure.