The title still has no release date on PlayStation 5, but it will arrive in the console's release window. We already know its definitive name in Spain.
Sony Interactive Entertainment has released the extended gameplay of Ratchet & Clank: Rift Apart for PS5 in 4K resolution and with Spanish subtitles. The long-awaited Insomniac Games video game, currently in development, shows again its preview of the last Gamescom with texts in our language and confirms the definitive name it will have in Spain: Ratchet & Clank: A Dimension Apart.
"Ratchet and Clank find themselves in a dispute with their arch enemy, Dr. Nefarious" they comment in the description of the video. "This time, though, he's armed with the dangerous Sizer, a device that can open portals to other dimensions. As usual, Nefarious's plan fails and our beloved intergalactic duo go on an interdimensional adventure. Along the way they will meet new and familiar faces ", as they confirmed in the past, for lack of knowing what those familiar faces will be. Your worlds will load "in less than a second."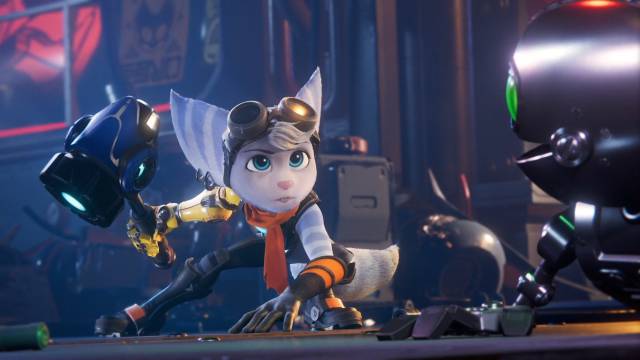 A Lombax with a tail in the Ratchet & Clank universe? New questions for the plot of the saga | Ratchet & Clank: Rift Apart
Ratchet & Clank: A Dimension Apart will have a 60 FPS mode
The Californian studio, which continues to work on the title in order to see the light "in the launch window" of PlayStation 5, weeks ago promised a game mode with 60 FPS, a circumstance that we had not seen in this company since Ratchet & Clank : Into the Nexus (2013), when they released their latest title at 60 frames per second. Of course, the resolution to which it will move when we opt for this mode is unknown. In 4K resolution, for its part, the FPS rate is also not known, but it is presumably 30 images, as we see in this trailer.
Another of the Insomniac Games video games underway is Marvel's Spider-Man: Miles Morales, which will arrive at the end of 2020 – it remains to be confirmed if it will be exactly on the PS5 launch day – with also a 60 FPS mode, only in that occasion they have confirmed that it will be at 4K resolution. That Performance Mode will sacrifice some technical performance to ensure greater fluidity.
PlayStation 5 will go on sale in late 2020 at an undetermined price; the catalog of output games is also a mystery. Hopefully Sony will release all these details in the next few days or weeks. For all those who want to get started in the Ratchet & Clank saga, we recommend taking a look at this report.