The Japanese company registers this new design that dispenses with rails to connect or dock directly on Nintendo Switch.
Nintendo Co., Ltd has registered a new design for its Joy-Con controllers, this time a standalone model of the console. The Japanese company, through the WIPO portal, has registered this new concept of its controllers – until now attachable on Nintendo Switch – with the ability to work independently and adopt a more stylized and rounded design.
As always, these types of registered patents don't have to materialize into anything, but the research and development team in Kyoto, Japan, continues to work in new ways to refine their latest creation in the field of controls. The Joy-Con, as we know it, features Bluetooth technology, NFC, and gyros, plus an infrared port on the bottom. In this case, the profile rails are eliminated to disconnect, at least physically, the control from the console.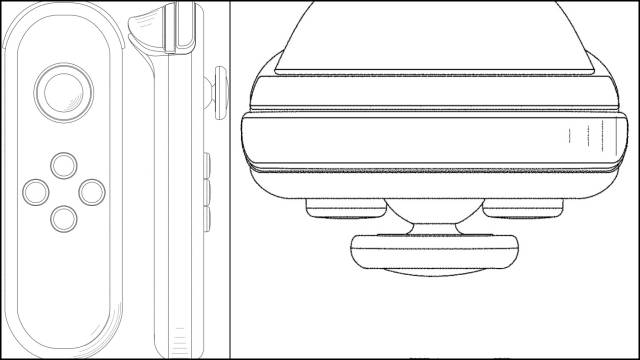 What uses can a standalone Joy-Con controller have?
One of the possible materializations of use of this possible new Joy-Con model would be, if carried out, the ability to use this type of controls, one for each hand, in a solely domestic console, since it is being for granted that this new patent obviates the integration of the peripheral in a portable system.
For example, a domestic-only Nintendo Switch that comes bundled with this pair of independent controllers; something similar to what happened two generations ago with the Wii Mote and the Wii Nunchuck.
In any case, we insist that this idea is only a product of the imagination. The only thing that is real is the registration this year 2020 of this new design, approved last April.
The Japanese company has used to produce different revisions of its consoles in the past, as in the case of Nintendo DS with four models and, more recently, Nintendo 3DS with its six variants. At the moment, Nintendo Switch has two alternatives: the standard and Nintendo Switch Lite, only portable. A few months into its fifth calendar (fourth calendar year), the current generation of Nintendo consoles has sold 61.44 million units worldwide.