Jason Rubin talks about Naughty Dog's bad relationship with Universal Interactive, who owned the marsupial license in the 1990s.
After many years relegated to ostracism, Crash Bandicoot lives a second youth thanks to his latest and successful releases such as Crash Bandicoot N Sane Trilogy, Crash Team Racing: Nitro Fueled or the most recent Crash Bandicoot 4: It's About Time, and what better Now is the time to learn some curiosity about the history of this nice marsupial. During an interview regarding the development of Jack & Daxter, Jason Rubin, co-founder of Naughty Dog, looked back and remembered why the prestigious Californian studio stopped working on the license.
Insurmountable relationships with Universal
The reasons behind this fact are very simple, and are nothing more than the bad relations between Naughty Dog and Universal Interactive, the company that owns the IP. What's more, it was when they learned that they would stop creating Crash video games that they began to work on a new engine that would give rise precisely to Jak & Daxter.
"Our relationship with Universal had reached the point where we couldn't make any more Crash Bandicoot games," says Rubin. "Although we loved Crash Bandicoot and loved working with Sony, it didn't make financial sense. Universal owned the IP, and there was a hostility there that was just brutal. "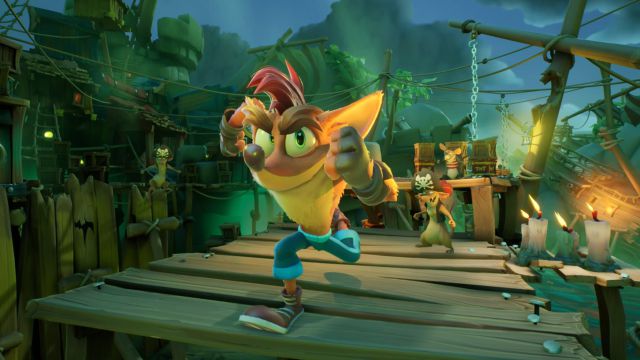 As Rubin recalls, however, relations with Sony were going from strength to strength, as evidenced by the fact that Naughty Dog was the first American studio to get a PlayStation 2 development kit. According to his account, another of the company's founders, Andy Gavin, asked his QA department if they would accept "a 48-hour trip to Japan, all expenses paid and at least a good meal," which resulted in getting their hands on "the next generation of PlayStation that has been years old. being long awaited ".
Universal Interactive, today Vivendi Games, had the IP then, although today it is already owned by Activision, having developed the games that we had previously studios such as Vicarious Visions or Toys for Bob.