Those responsible for Crusader Kings, Stellaris and other strategy highlights will announce a new game at an event dubbed PDXCon Remixed.
As soon as you are interested in strategy in video games, surely you are familiar with Paradox Interactive. For many years now, this Swedish company has developed or distributed several of the most profound and acclaimed exponents of the genre. Names that can range from Europa Universalis IV to the most recent Crusader Kings III, also passing through Hearts of Iron or Stellaris, among others. Since 2017, they have also had the habit of organizing an annual event, known as PDXCon, to which the press and fans could go to find out details about their upcoming releases. This year, as confirmed yesterday, PDXCon will return and will be held from May 21 to 23, although in a fully digital format to suit current needs.
From Insider to Remixed: The News from Paradox
This announcement was made official during the PDX Insider, another streaming event during which they also set a date for a Viking-themed DLC for Crusader Kings III (available March 16), an expansion for Stellaris (April 15), the hiring of a new developer to continue working on Surviving Mars (currently free on the Epic Games Store) and the arrival of Empire of Sin on Xbox Game Pass next week.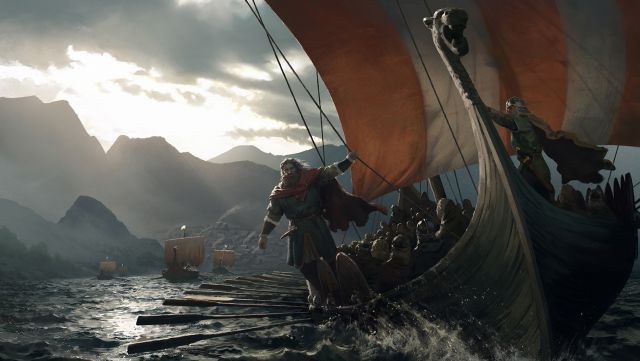 As for the future convention in May, renamed PDXCon Remixed, Paradox has also dropped that, beyond the typical panels and announcements of expansions, they will take the opportunity to announce a new game.
PDXCON REMIXED is coming!

Our gaming convention is back, in a fully digital format, on May 21st – 23rd! Join us for a weekend full of panels & games! (We might also announce something new… 👀).

Sign Up for free here: https://t.co/AEB4b3VjXJ pic.twitter.com/1mBUE22MlU

– Paradox Interactive (@PdxInteractive) March 13, 2021
It should be noted that under the Paradox umbrella there are also studios such as Harebrained Schemes (BattleTech) or Triumph Studios (Age of Wonders), so the announcement does not have to be related to their best-known sagas. But taking into account the long rest they have given to series like Victoria (the one most requested by fans in the responses to the message above), it would not be surprising if the novelty was related to the Paradox Development Studio itself.