Rockstar Games also confirms that going to the barber will be free, so we can modify the appearance and get other bonuses.
If you participate in Free Mode or you are looking for companions at the border to face a mission in this mode, you are in luck: Rockstar Games has announced that this week you can get triple the EXP in Red Dead Online, the online side of Red Dead Redemption 2. In addition, there will be a 50% discount on fast trips until July 13. In this way, you will have the opportunity to save money when moving between missions, according to the company on the official website.
Perhaps in the Wild West the law of the strongest prevails. It may be that you are a petty gunman or swindler, forcing characters to shoot on horseback or to set foot in dusty crawling through the mud amid the hissing of bullets. But that does not mean that the cowboys have to settle for going out on the street scruffy and looking drunk. To make it a little easier, Rockstar Games has announced a number of discounts, but more importantly, paying a visit to the barber won't cost a penny. In this way, there is no longer an excuse for our character not to have a groomed hairstyle, a perfect set of teeth and a flawless appearance.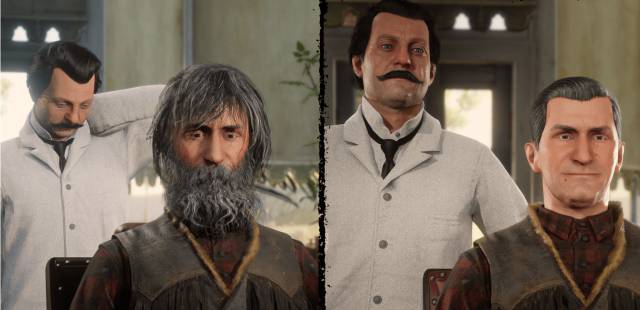 All discounts
50% discount on skill cards
40% discount on coats, shirts, boots and hats
Change your hairstyle, makeup or teeth for free
Those who link their Twitch Prime account with the Rockstar Social Club account will also receive:
Discount of 5 gold bars on the butcher table to start the merchant role
Merchant EXP 6000 Rewards
40% discount on a horse
40% discount on a stable block
40% discount on a shotgun
50 incendiary pellets
Red Dead Online is included in Red Dead Redemption 2, a video game that puts us in the shoes of a band of outlaws during the twilight of the Wild West. In territory where the law has been reinstated, authorities no longer turn a blind eye to crimes perpetrated by malicious gunmen. That means that if caught, the full force of the law will fall on their shoulders … or on their necks, when the gallows and the thick rope of the gallows grant them the final hug.
Red Dead Redemption 2 is available on PS4, Xbox One, PC, and Google Stadia. Although GTA V will be adapted to the new generation consoles, Xbox Series X and PlayStation 5, Rockstar Games has not communicated anything official about its cowboy game.
Source | Rockstar Games