The Housemarque title leaves 2D arcade titles behind to offer a three-dimensional roguelike experience with frantic and tactical combat.
Returnal is one of the first exclusive titles to come to PlayStation 5, a video game with which Housemarque reinvents itself, but without abandoning its philosophy when developing games. The studio, which has worked under the umbrella of PlayStation Studios, has relied on the roguelike genre and third-person shooter combat to offer a science fiction story in which death is the protagonist.
Selene, an experienced space explorer, makes an emergency landing on the planet Astropo, a strange place that constantly changes its biomes. Its creators claim that the planet is a character unto itself. For the protagonist, however, it takes the form of a terrifying nightmare. Every creature attacks her, even Astropo seems to want her dead. In fact, in Returnal death is inescapable. It is a continuous cycle of life and death, a fight for survival in which Selene learns new skills to reverse her situation.
In an interview with FreeGameTips, Harry Krueger – director of the video game – and Mikael Haveri – director of marketing and product development – have spoken about all aspects of the title. The change that stands out the most when compared to their previous projects is that Returnal has been built in three dimensions instead of the 2D that were used in the previous arcades. "Now we have an extra dimension of ambition, which offers us a lot of new opportunities, but also a number of challenges to work on," says Krueger. Some of the mechanics have been successfully moved to third-person perspective, but this production is much more vertical. "Players can jump, dash or hook," there are more cross-section and combat options.
A philosophy that is preserved despite changes
Housemarque made the decision to leave the style of play they had built up until then because sales had not finished working, although that does not mean that the studio has betrayed its design philosophy. "In many ways, we are maintaining the creative philosophy that we had with our previous games," even though now they have the opportunity to take all that previous learning "to the next level." The creative director adds that they hope that Returnal will reach a larger audience.
Regarding the decision to opt for the roguelike mechanics, the director points out that the procedural component, which varies continuously, "offers something that really strengthens the feeling of replayability that the game provides." Housemarque has designed this product with the aim that the player return again and again to the title. In addition to the "explosive [sistema de] combat ", addictive gameplay and well-measured controls, Returnal implements the roguelike formula," which ensures that everyone is unique and generates memorable stories every time they play. "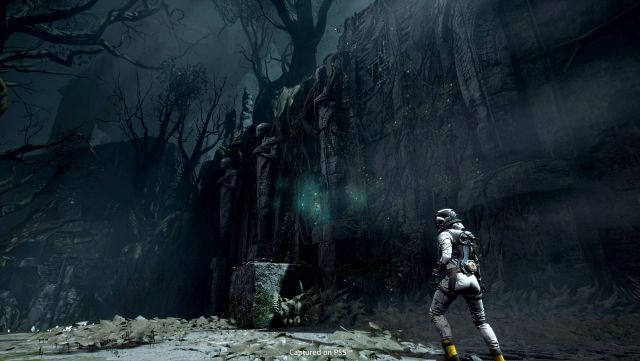 One of the ideas that was clear from the beginning is that you cannot escape death, so Selene is trapped in a cycle in which every time she dies, she is resurrected. "Death is only the beginning", so that each time he comes back to life, the game will expand more and more. "Theoretically speaking, if you completed the entire game from the beginning to the credits you would not have access to all the content." That includes narrative aspects, but also certain objects, enemies, and locations.
The game has been conceived so that players fall and continue to fall, but always learning from their experience. The obligatory question is whether it is possible to complete the title without dying even once. Krueger assures that no, but a pinch of humor, adds that perhaps in the future some youtuber will achieve the feat.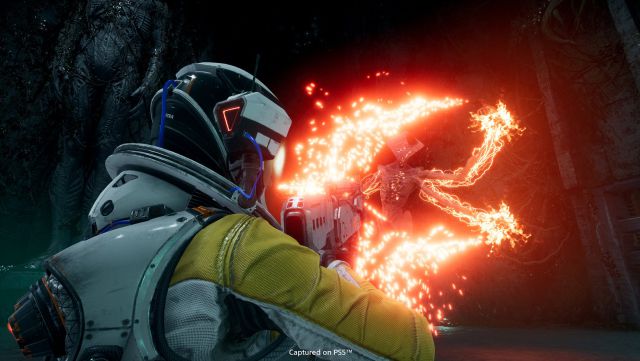 How to understand the difficulty in Returnal?
Dying over and over can be frustrating. The director, however, thinks that players will have different experiences with the difficulty of the game. Sometimes they will be lucky and find their favorite weapon, giving them more opportunities to move on. On other occasions, however, fortune will not smile on them and they will end up biting the dust sooner rather than later. "The difficulty is not as rigid as in other experiences, let's put it that way, more closed. We have balanced the game to be challenging and very rewarding ", because without those elements" you would not have that feeling of having performed a feat.
The progression system is important at this point: "It's not just about what happens in a single match, players can permanently unlock items and abilities that make Selene stronger. More locations and shortcuts will open in the world, allowing the game to evolve as you play. " Haveri notes that if it seems too complicated, you can always look for secondary objectives, secret rooms and places to improve your arsenal, health, etc.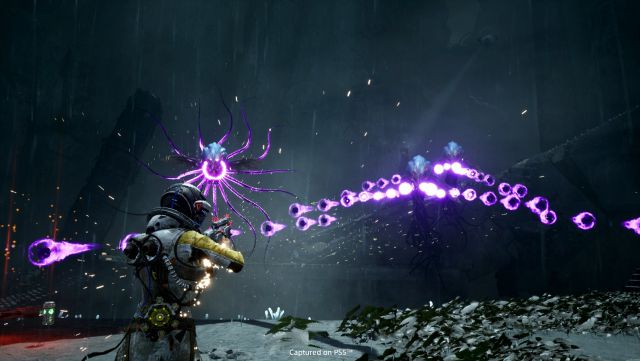 Unique mechanics and puzzles
Krueger states that there are numerous elements that make Returnal "a unique experience", deeply rooted in its playable core, that is, the concept of life and death, the controls and their response or the different patterns of the bullets. "Many enemies will have unique behaviors and roles of their own." In addition, "we have the roguelike formula, which has perhaps been explored a lot in different games, but perhaps not with these production values." He defines it as "a hell of bullets" with arcade elements, the inheritance of his previous projects. "Usually third-person shooter are based on coverage or restriction of movements," intervenes Mikael Haveri. "Movement is an integral part here, as you must always be dodging" or jumping platforms. "It's not just how good you are at shooters, it's how you move."
In this frenetic scheme there is also room for puzzles. "Since we have a third-person perspective, a lot of puzzles have to do with maneuverability through the various obstacles." Not all locations are full of monsters and gunfights, but players can find platforms, items where timing is crucial, and exploration. To this must be added the changes of biomes, which modify the world. "You will have to gain new skills to access different types of locations", an aspect that fits within the metroidvania style. The puzzles are part of the scenarios "and sometimes you will not even realize that they are in your first games."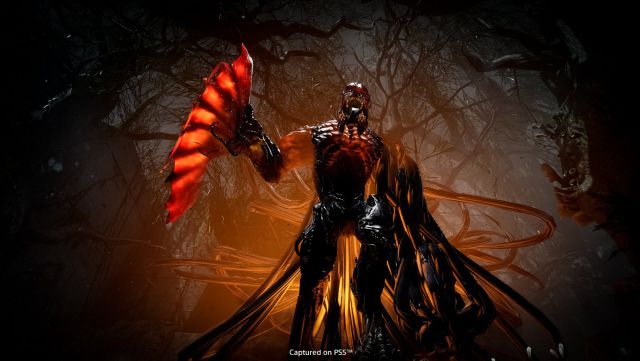 As a PS5 exclusive, Returnal takes advantage of the features of the DualSense. Haptic technology has been employed, as have adaptive triggers. "We use the triggers in a way that hasn't been done before. For example, if you press L2 gently it will activate the traditional aiming to fix target, but beyond that it activates the Alt-Fire attack ". 3D audio lets you hear the approaching enemy from behind, and thanks to her control system, Selene can quickly turn around and face her potential assassin.
Science fiction with cosmic horror elements
Returnal is a science fiction game because its creators are very attracted to this type of setting. Lovecraft's cosmic terror has been equally important, not only in terms of aesthetics, but also in the themes that are touched on in the story. The manager believes there is a certain appeal to the idea that you are trapped on a hostile alien planet. "The only person you can trust is yourself." For this reason, they have left behind the comfort of the familiar to take us into the unknown, a feeling that grows with changes in the world. "The planet is a character in many ways. And this is one of the central themes that we explore in the story and one of the reasons why Selene "begins to succumb to madness. He goes from being a strong and determined character to beginning to have doubts.
Selene is an atypical character in the sense that it is unusual for a middle-aged woman to star in a game. "We knew we wanted a complex human character that would have an emotional impact on the player." Krueger asserts that Selene does not fall within predictable archetypes.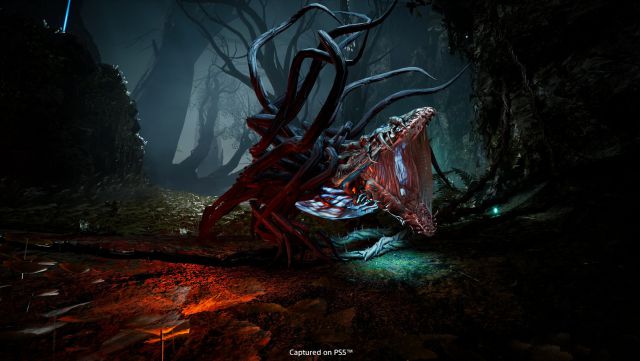 The narrative, which contains no pop-ups, has been built like an onion, with many layers of story. "Our goal internally was to create a story that haunts the player. There are horror themes and psychological elements, but we don't focus on traditional scares in most situations. We want to inoculate that strong sense of mystery that will remain embedded in the minds of the players ", who will not stop ruminating the issues in their heads" until the credits come out. " Somehow the world and Selene are linked. "The fate of Seline and the planet is, in many ways, inseparable."
Returnal will be released on April 30, 2021 exclusively for PS5.