RPG game with real-time battles from Yoko Taro. Now available to download on mobile devices.
SINoAlice, the new Yoko Taro game produced by Squarenix and developed by Pokelabo, is now available to download on mobile devices. The title is an RPG with real-time battles of the free to play style, so it brings with it integrated purchases and also a gatcha system called Grimoire from which, with stones that we will get in the game or buy with real money, we can get new classes and characters, weapons and other objects that we will need to advance in the title in question. What exactly is SINoAlice?
The game invites us to experience stories with a dark tone starring characters from children's books such as Alice, Snow White, Gretel, Pinocchio and many more. All their stories are gathered in the Library, where we must overcome various stages for each character to complete the story of their dreams. These plots intertwine with each other and we are offered stories of classes and weapons. Each chapter also has its own rewards for overcoming it, and we will see exclusive scenes depending on the character we have. In addition, the game has a system that allows you to enjoy cooperative battles and also battles in the coliseum of up to 15 against 15.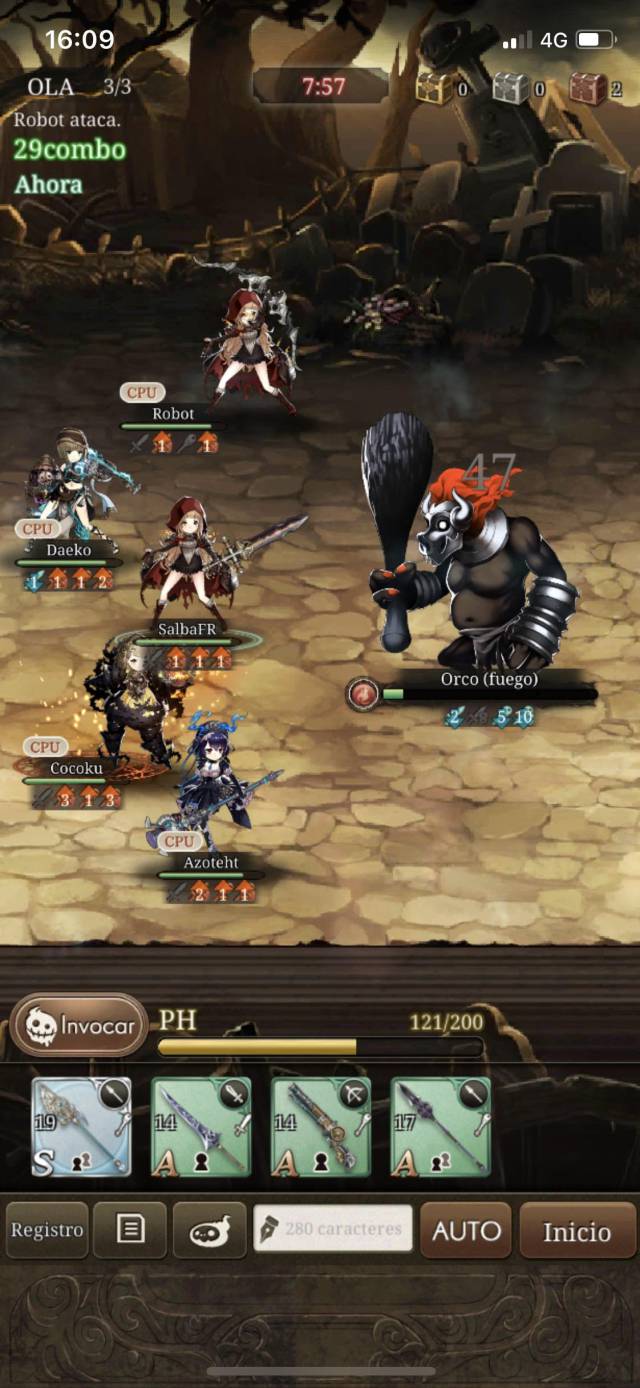 Combat works as follows in story mode: we are overcoming waves of enemies that we face together with characters controlled by the CPU or real allies. We spend our weapons previously obtained and equipped, and once we have spent them all, we can consume 20 HP points to recharge them again (we have 200 points to start with). We can also use invocations, if we have them, and during combat we can chat, use emoticons and other communication elements. Normally, enemies and bosses are weak or resistant to different types of weapons, which are better according to their rarity.
Loot boxes, classes and top soundtrack
Naturally, there is no shortage of events where you can try your luck with loot boxes, weapons and items divided into rarity classes and level-ups to unlock new skills and new possibilities for the game. There is also an events tab to enjoy them, usually temporarily. It is already known that there will be events related to Nier Automata, for example.
The game has very specific illustrations and a soundtrack by Okabe Keiichi. In addition, the game arrives translated into Spanish, something that is not very common in other first license gatchas. In the case of iPhone, the minimum specifications are an iPhone 6 and have iOS 10 installed.