The creative director of Star Wars: Squadrons confirms the possibility of being able to hide cosmetic objects from other players. Play as you like.
Star Wars: Squadrons will incorporate multiple customization options to tailor the experience to the way that best suits you. Among them, the possibility of hiding cosmetics from the rest of the players in the game stands out. If you want a Star Wars experience as faithful as possible, you can have it.
Ian S. Frazier, creative director of the title, confirmed in an interview to IGN the multiple options that we will have. "Some players don't want to see any kind of customization, they just want to keep what they saw in the movies, no more and no less, and we'll give them what they want. If you activate the option to hide the personalization of the others and you add a cosmetic to your ship, you will be able to see it only in yours, while the rest you will see as predetermined ships ".
This power of decision extends to the cockpit. You can choose to receive information from the interface or be guided only by the information offered by your flight instruments. There will be two game modes, as the director reveals: "When the main campaign begins, we'll ask you if you want the standard experience (which we hope most users will take) or a hardcore mode, which removes much of the help to locate you. yourself in space, and it makes you completely depend on what you have in the cockpit, "he says.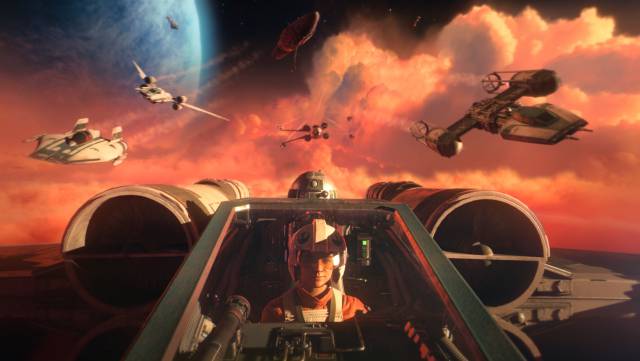 Although he hopes that rookies in the genre prefer to select to play with aids, the extreme mode will allow veterans to feel more comfortable. Remember that Star Wars: Squadrons can only be played in the first person, contrary to what was seen in the two works of DICE. A handful of ships controlled by artificial intelligence will also accompany the battles. What will not appear anywhere are micropayments, nor has it been developed as a service game. Things clear.
The title will arrive on PS4, Xbox One and PC on October 2. It can be played completely with a Virtual Reality device.