Days of Play, the PlayStation promotion, is coming to the PlayStation Store. Take advantage of discounts on PS Plus and PS Now to stay connected.
Days of Play, the best moment of the summer on PlayStation in which users are invited to expand their PlayStation 4 experience, with discounts for all types of players. From June 3 to the 17th of this month, you will enjoy offers to suit any palate within the PlayStation Store catalog. We are talking about exclusive launch titles on PS4, games designed for the virtual reality device PlayStation VR and its two main subscriptions: PlayStation Plus and PlayStation Now.
If you prefer the physical format, remember that the promotion is available at your usual point of sale until June 8. In addition to what was discussed previously, you can get the Starter Pack or the Mega Pack VR from PlayStation VR for a lower price than usual. You will find all the information about the promotion here.
In this report we will talk about the discounts and opportunities that you will find in the Days of Play on the PlayStation Store through their subscriptions.
PlayStation Plus: follow the game with your friends
PlayStation Plus is one of the spearheads of your PS4 experience. Being subscribed will allow you to stay connected with your friends and not miss any of the successful multiplayer titles. To stay online, you'll find twelve months of PlayStation Plus at a 30% discount, reducing its price to just € 41.99 (was € 59.99). You will need to be a member to experience first hand the new content of the most played titles, such as the fourth season of Call of Duty: Modern Warfare, the two new operators of Operation Steel Wave in Rainbow Six: Siege and the card cycles in Ultimate FIFA 20 team.
You can expand your digital games library at no additional cost every month, which you can enjoy while your membership lasts. In June you will return to World War II from the very beach of Normandy and relive the shocking intergalactic battles of the Star Wars franchise. The chosen ones, Call of Duty: WWII and Star Wars Battlefront 2, are the perfect example of how to take advantage of your PS Plus subscription. Do you want to live an intense and cinematographic campaign? You got it. Do you want to join your friends and face the zombie hordes? Too. If you have time, take part in battles against players from the rest of the world. You choose what you want to dive into.
PS Plus games in June, Call of Duty: WWII and Star Wars Battlefront 2.
June is a sample of the tremendous 2020 that the subscription has left us. Six months in which we have put ourselves at the controls of some of the best PS4 exclusives and the most popular multiplatforms. Uncharted 4: The Thief's End is joined by others such as Shadow of the Colossus, Dirt Rally 2.0, Bioshock: The Collection, The Sims 4, Cities: Skylines, among others. Every month you can discover something new to play.
The benefits don't end there. In addition to exclusive discounts, you can get free additional content that you will only find on PlayStation 4. Get the PlayStation Plus Celebration Pack for Fortnite, which includes the Punctual Patrolman costume and the backpack accessory Recognition backpack. If your thing is to survive in the steppe of Call of Duty: Warzone, a new combat package awaits you at the beginning of each season, including weapons and cosmetic projects. Apex Legends is not far behind with the PlayStation Plus Play Pack, where you will receive character skins, weapons and flags. The most popular battle royale come together on PS4 so you can have the widest experience.
PlayStation Now: choose your type of experience
PlayStation Now would not be left behind either. The revolutionary way to play on PS4 with a catalog of more than 700 titles of all kinds across the generations of PS4, PS3 and PS2. If you are not yet a member, you will see its two main modalities on offer. In this way, you will find the subscription for twelve months with a 30% discount, which reduces its price to € 41.99 (before € 59.99). If you prefer to stay for a shorter time, you can get three months of membership for € 19.99, a 20% discount against its base price (€ 24.99). Before taking the step, you have at your disposal a trial period of 7 days for new subscribers, week in which you can access the full catalog without restriction. In the event that you want to stay, you can maintain automatic renewal, the cancellation of which is available from your account settings.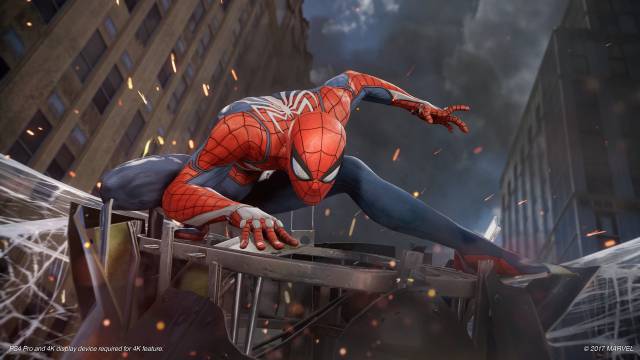 Marvel's Spider-Man.
We must remember that PS Now is the only way to play exclusive PlayStation games, as well as others, on desktop computers and Windows laptops, via streaming. Squeeze PlayStation-branded titles like Bloodborne and Until Dawn from your PC. On the other hand, console players will be able to download the games from the PS4 and PS2 catalog to enjoy them as yet another digital file. Only those on PS3 require the game broadcast over the internet. The caliber of new games is monthly: in the last two months, add-ons such as Rainbow Six: Siege and Marvel's Spider-Man stand out. The possibilities are wide so you can choose your next adventure.
Due to the breadth of the PlayStation Now catalog, we offer you a top five among PS4, PS3 and PS2. Some will be better known; others, on the other hand, will help you discover new horizons. In any case, we invite you to dive through all the genres that appear in its catalog.
Siren Blood Curse
Are you passionate about terror? Perhaps in the PlayStation 3 generation you missed Siren Blood Curse, a survival horror exclusive to the console and developed by the team that would later be in charge of Gravity Rush. In the direction is a legend like Keiichiro Toyama, the maximum person in charge of the original Silent Hill. Psychological terror merges with the distortion caused by people seeking to hunt you down. You will be scared.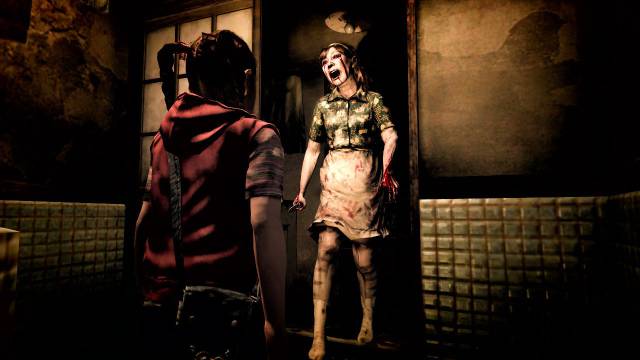 Siren Blood Curse.
Rogue Galaxy
Level 5 was in charge of a JRPG of those who know the best moments of the genre. Perhaps it went unnoticed by the dates it arrived in Europe (2007), but thanks to its remastered transfer to PS4 we will find its most updated version. In Rogue Galaxy, you'll put yourself in the shoes of a space buccaneer through real-time combat and regular exploration of the Japanese role. More than 100 hours of travel await you aboard a timeless classic.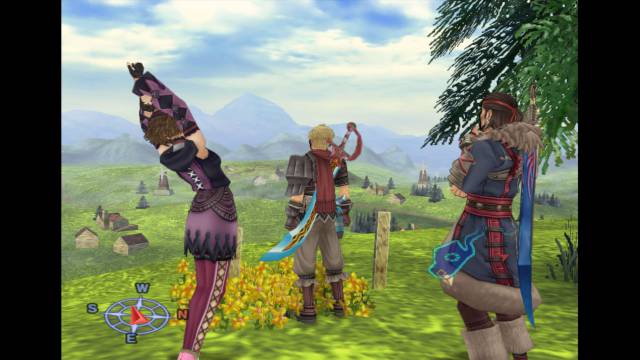 Rogue Galaxy.
Control
Remedy Entertainment gave us one of the game's nominees of the year in 2019. This third person shooter with a Finnish seal introduces us to a police division that investigates and prosecutes paranormal elements across the United States. At the controls you will discover an atypical TPS, because as we progress we will incorporate new skills, such as throwing objects or levitate around the stage, Control will catch you.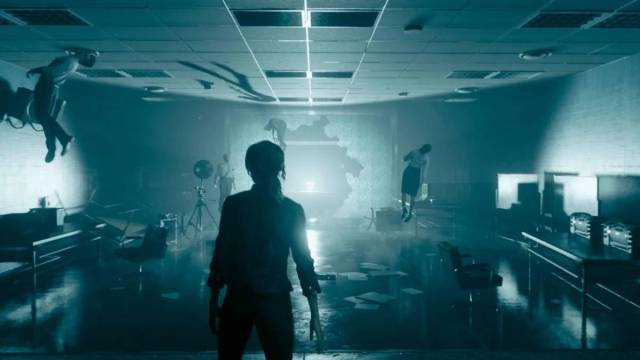 Control.
F1 2019
The Formula 1 circus does not rest. Even with the break of the new season due to the COVID-19 crisis, the virtual championship continues so that fans can continue to have their dose of adrenaline. At the gates of the 2020 edition, F1 2019 is an excellent title in which both enthusiasts and casual players come together. Whether you play with a controller or steering wheel, the experience adapts to what you choose. Get on your favorite chassis and compete to beat the hegemony of Mercedes.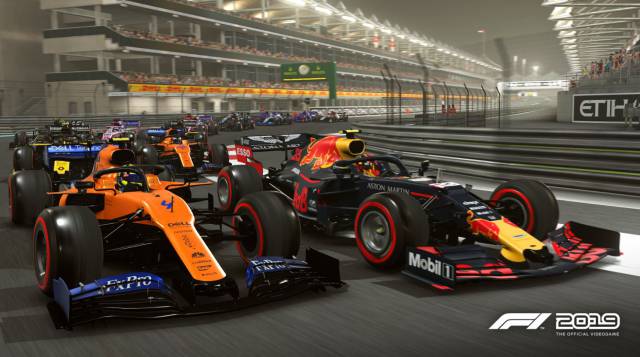 F1 2019.
Deadly Premonition The Director's Cut
What better way to prepare for its sequel than to venture into the origin of madness. Deadly Premonition plunges us into a remote town in the United States. Influenced by plays like Twin Peaks, Special Agent Francis York Morgan will investigate a chain of murders that plagues Greenvale's tranquility. Although at the controls it is hard, the concept of simulation of life few titles equip it. Each citizen has his routines throughout the daily cycle, which further increases the work of investigation. Don't get carried away by its graphic aspect; Deadly Premonition is a work you cannot miss.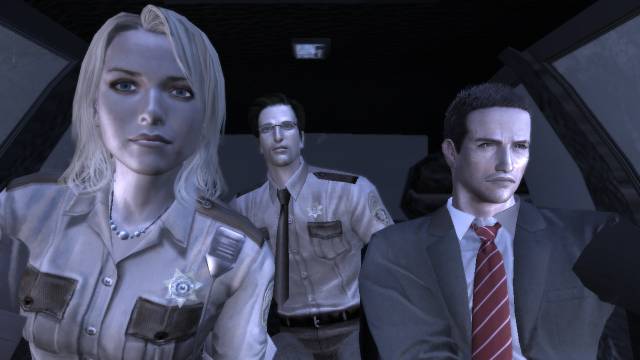 Deadly Premonition Director's Cut.