The creators of GreedFall present their new adventure focused on combat and exploration set in a French Revolution with automata.
Spiders, the studio responsible for GreedFall, has presented Steelrising, its new video game in the form of an action RPG set in a dystopian French Revolution in which automata take a leading role. This has been presented by the French company in the framework of the digital event of the publisher Nacon Games and in which the first details of the title have been confirmed, as well as its first images and a generous teaser trailer that you can see heading the news.
Towards next-generation PCs and consoles
Thus, Steelrising tries to reinterpret the French Revolution in a science fiction key through a dystopia in which automata and humanoid robots serve the armies, among which the army of automata of King Louis XVI stands out, whose tin soldiers terrorize the population of Paris.
It will be our objective to change the course of history in the skin (or metal) of Aegis, a female robot with great melee skills and whose main occupation is to safeguard the life of Queen Maria Antonieta. So much so, that Steelrising will focus its gameplay on exploration, escalation and combat.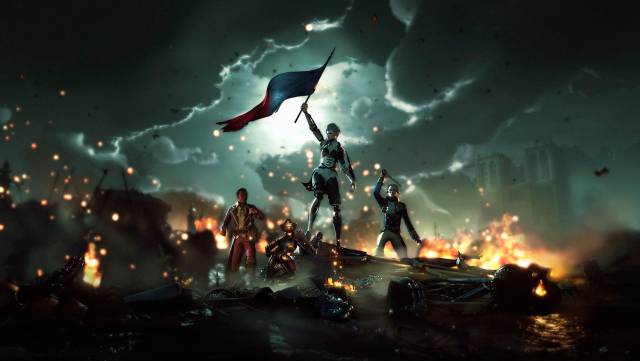 In addition, Aegis will have up to seven weapons as part of its own body, some focused on hand-to-hand combat and others for long distances, with the possibility of improving your skills through different unlockable options.
At the moment there is no specific release date for Steelrising, although it is expected that it will come to new generation PCs and consoles in the near future, without specifying platforms for now, although it should appear on both PS5 and Xbox Series X. Those interested in The new from Spiders can now subscribe to the newsletter on their official website.