New year, new indies. Here we discover the 10 most promising indie games of 2021 for PC, PS4, PS5, Xbox One, Xbox Series and Nintendo Switch.
We are living the best moment in the history of indie. Works like Undertale, Inside, Hollow Knight, Celeste, Disco Elysium and Hades compete head-to-head with the great triple-A releases at every GOTY gala. Its quality no longer surprises anyone, since the torrent of creativity and innovation that comes from indie dev is incessant.
In the last year alone, at FreeGameTips we have recommended more than 60 invaluable indies. Some known to all and others more humble, but always surprising. After a year that has given us works such as Fall Guys: Ultimate Knockout, Spiritfarer, Spelunky 2 and many other essentials, there are plenty of reasons to look to 2021 with more optimism than ever. And that is what we intend with this article: to overflow with illusion your wishlists for 2021. The year that we have just released has infinite joys in store for us and here we have selected the 10 most promising joyindies.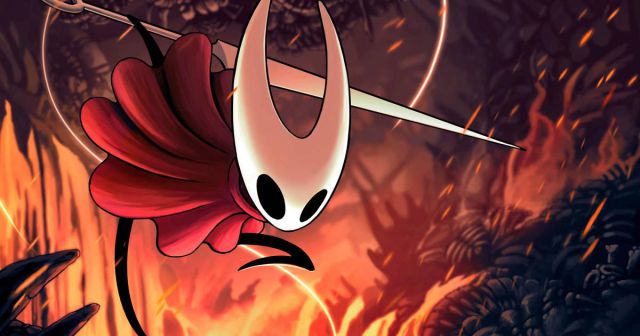 Sable (Shedworks)
It's not the first time we've included Sable on these types of lists, but this year we have a hunch. Announced in 2018, the work of Shedworks seems closer and closer to its launch and at FreeGameTips we trust that the big day will arrive throughout 2021. We are not lacking in reasons. Sable promises a huge open world to explore at our leisure and solve its puzzles.
Far from following the umpteenth Ubiplantilla for his sandbox idea, this indie bets on a unique formula. Without fighting and with an aesthetic that is indebted to the best Studio Ghibli, Sable will put us in the shoes of a young woman who must overcome an initiation rite by recovering a mask for her clan. There is not much more information on his argument, but there is on how to approach it. Sable promises freedom and many, many interconnected micro-stories — but not linear; we decide the order — which help us to better understand their world and their characters. Or put another way, small plot pieces to tell a bigger story. A proposal as attractive as its artistic section, right? We are also looking forward to it for PlayStation 4, Xbox One, Microsoft Windows, Mac OS and Xbox Series.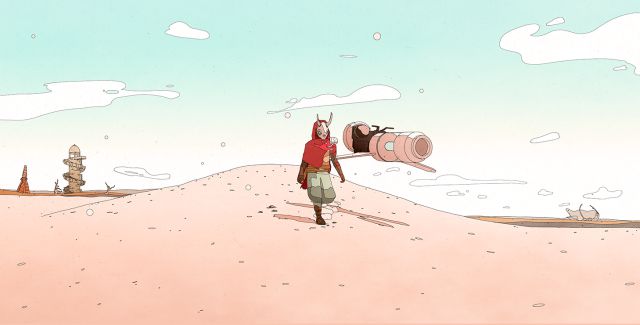 Eastward (Pixpil)
Eastward wears the Chucklefish seal and for that alone it deserves to appear on any list with a minimum of good taste. The Chinese studio Pixpil has been making our mouths water for years with one of the most attractive and detailed pixel-arts of recent years. Everything pointed to this ARPG coming out in 2020, but the pandemic altered everyone's plans. Also from Pixpil, which was forced to delay the premiere of Eastward while workers were unable to work normally due to sanitary restrictions in Shanghai. Now that we are more familiar with the working conditions imposed by covid-19, Pixpil is in a position to say that Eastward will arrive at our computers and consoles in 2021. And at FreeGameTips we can only celebrate it.
Although Eastward's pixelated aesthetic is its most striking component, this indie has many more arguments to dazzle us. Your story, for example. Here we are told the story of a near future in which humanity is experiencing its worst crisis – pandemic vibes – and the population has been reduced to alarming numbers. A miner, John, discovers a girl named Sam deep in a secret facility and decides to help her. There begins an emotional journey to discover the origin of the girl and unravel the mystery of some strange beasts that attack cities without leaving anything in their path. Mystery, pixel-art and a very zeldera action are the arguments of an indie that captivated us from the first moment we saw it. And it sure does the same with you as soon as you can play it throughout 2021 on Nintendo Switch, Windows and Mac.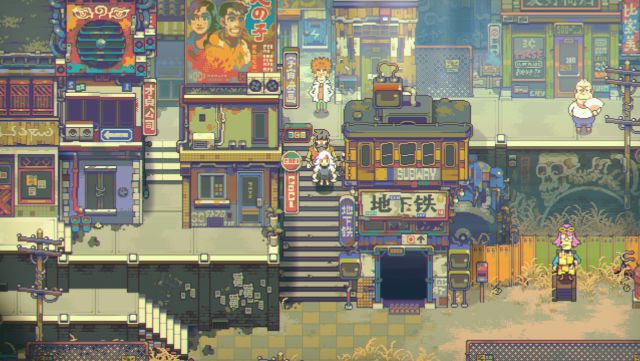 Endling: Extinction is Forever (Herobeat Studios)
The year that begins will also be very stimulating for Dev in Spain. After the recent success of works like Blasphemous, Temtem, Moonlighter and Call of the Sea, in 2021 there is a native indie called to take the baton. We refer to Endling: Extinction is Forever, a three-dimensional sidescroller by the Barcelona-based Herobeat Studios. In it we handle the mother of the last litter of foxes on the planet. This is how bad our future looks in an indie film that entrusts us with the mission of avoiding predators and finding food and shelter to survive and raise our three cubs. Its environmental commitment is evident, as is the beauty of its graphics.
Without a doubt, Endling: Extinction is Forever is one of the most interesting Spanish indies that 2021 has in store for us. Surely it has captivated you as well and you are looking forward to it reaching PC, PS4, Xbox One and Switch throughout 2021.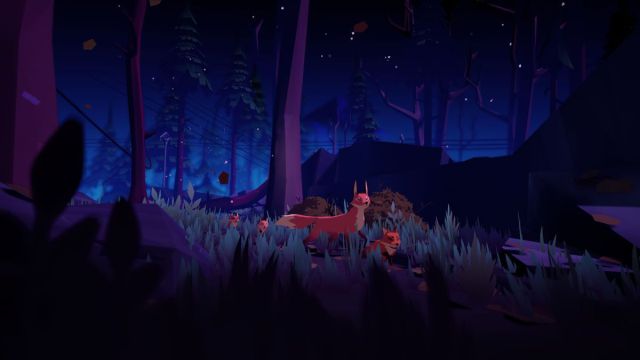 The Good Life (Swery / White Owls Inc.)
Hidetaka Suehiro's works are very particular, but they have a dedicated audience. He also known as 'Swery' has titles such as Deadly Premonition and The Missing: J.J. Macfield and the Island of Memories, works with a good handful of followers who await like rain in May the arrival of their next video game: The Good Life. After adding the support of more than 12,000 people on Kickstarter and stringing together some delays, the new Swery has been set as the launch date of the summer of 2021. If it is achieved and published on PC, Nintendo Switch, PS4 and Xbox One, it will be something to talk about . As with everything that bears the signature of 'Swery'.
The Good Life transports us to Rainy Woods, known as the happiest town in the world. A very bombastic label for a small English village that soon arouses Naomi's suspicions. A purebred photographer, this New York reporter will leave the Big Apple in search of the truth. And he will find her, as he will also find the many mysteries that surround the secret behind the good life of the inhabitants of Rainy Woods. When night falls, the neighbors transform into cats and dogs. Naomi will not be an exception and will have to earn a living with all kinds of tasks in the morning to discover the reason for what happens at sunset. A mystery story, social management, certain role components and some animal platform that has us quite expectant. Less is left.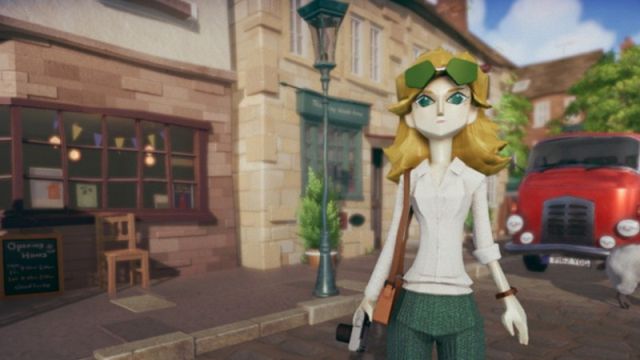 White Shadows (Monokel)
If White Shadows is limited to being an eye-catching storytelling platformer, we won't regret having included it on this list. If it also offers a gameplay and a plot at the height of its artistic section, we are convinced that it will capture more than one prize in the 2021 galas. At FreeGameTips we expect a lot from the new Monokel and from the jumps, races and adventures that we they wait next to Ravengirl.
The protagonist of this indie advances in lateral scrolling towards a very clear goal: her freedom. Ravengirl lives in White City, a totalitarian state ruled by wolves and populated by rats and sheep. Also for her, a raven girl who yearns to flee from this "distorted and funny version of our world", as described from Monokel. We recognize that they use a slightly stronger word to define the White City dictatorship and its parallels with our society, but we do not want to generate trauma. We leave that to CD Projekt RED.
The platform adventure of White Shadows undoubtedly stands out for its graphics worthy of an old black and white film. An aesthetic that marries perfectly with the dystopia that this indie builds and that has us dazzled. Surely the same thing happens with you when you try it on PC, PS5 and Xbox Series.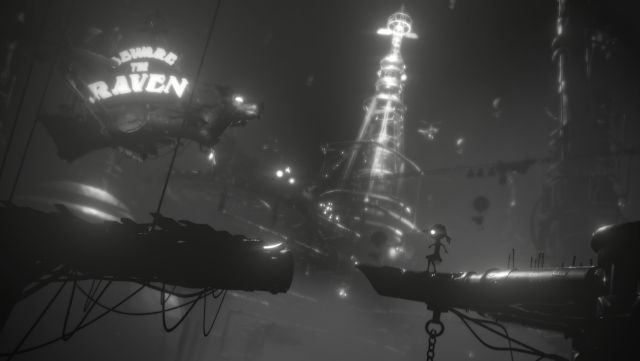 Axiom Verge 2 (Thomas Happ)
Axiom Verge is one of the biggest culprits in the new golden age of metroidvania. Along with other brilliant exponents of the genre such as Guacamelee !, Ori and the Blind Forest and Hollow Knight, Thomas Happ's work put the genre that was inaugurated by Metroid and Castlevania on the front page. So it is not surprising that the unexpected announcement of its sequel has generated so much excitement. Although Happ anticipated the release of Axiom Verge 2 for 2020, the development suffered complications that forced him to delay it to 2021. With their sights set on the first half of the year, owners of a Nintendo Switch – the only platform confirmed at the moment – have reasons to rejoice.
The first Axiom Verge drinks from Metroid in terms of playability and aesthetics, but it also draws on references like Contra. A very interesting cocktail that earned it the admiration of critics and the public when it was released in 2015. Any metroidvania fan who tries it will be captivated by the variety of weapons and upgrades, the vast amount of secrets and the fearsome final bosses that populate the game . Heading into the sequel, Happ has worked hard on artificial intelligence so that enemies will chase us instead of following programmed paths, as well as on a more complex map. With all those arguments, Axiom Verge 2 is running for the metroidvania of the year. And his candidacy would be a clear winner if it were not for the fact that in 2021 we expect the exit of the most anticipated metroidvania of always, with the permission of Samus and the Belmonts. Keep reading the article and you will understand.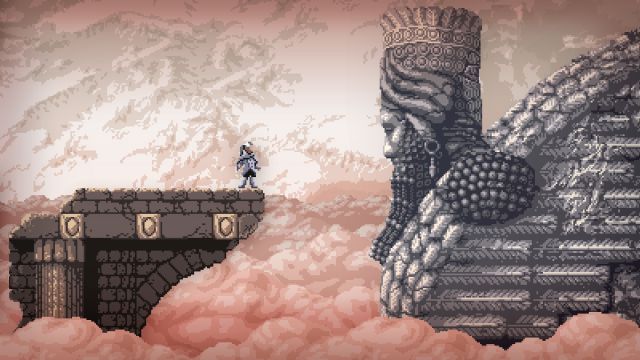 BackBone (EggNut)
BackBone is an old acquaintance around here too, with EggNut's noir adventure making it onto our list of the most promising indies last year. In October, however, its creators announced that the game would arrive in 2021 on Xbox consoles through Game Pass, PC, Mac, Linux, Switch and PlayStation – without specifying whether on PS4, PS5 or both. Trusting his word, we have decided to include him again among the most interesting indies of 2021. His aesthetic worthy of the best film-noir and that colorful pixel-art invite us to it as much as the premise of controlling a detective raccoon.
Indeed, BackBone puts us in the skin of a raccoon with delusions of Sherlock Holmes in an animal dystopia with all the ingredients to enter the hall of fame of adventure games. From its branching dialogue system with adventure impact to its stealth and exploration sections based on our great sense of smell; BackBone promises a lot. And if we add a completely original soundtrack with great jazz touches, the bet is safe. We would not be surprised if you fell in love with this description, so we invite you to try the free demo of its prologue on Steam.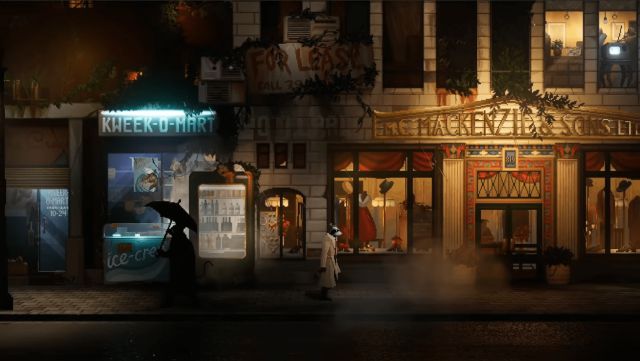 Kena: Bridge of Spirits (Ember Lab)
When Sony dated the PlayStation 5 presentation event, few thought that one of the great protagonists of the event would be an indie. Even today it is hard to believe that a brand that boasts God of War, The Last of Us and Horizon: Zero Dawn —among other great IPs— has one of its main exponents in an independent title. But just take a look at the trailers for Kena: Bridge of Spirits to understand. Never has a game looked so beautiful. Or maybe yes, but it's hard to remember when all our attention is focused on the beauty of this indie.
The title of Ember Lab puts us in the shoes of Kena, a young woman with an innate talent for combat and magic. Their village, once a happy and peaceful home, has mysteriously disappeared and the surroundings are now infested with monsters. Kena's mission is clear: to restore balance to the world and find a way to return to her village. For this he will have the help of some small spirits known as Rots, faithful and adorable allies in combat. Teaming up with these cute pocket monsters is not the only component of this indie's battles, as Kena: Bridge of Spirits will delight us with frenzied confrontations. Bow in hand, Kena will also explore the corners of some simply beautiful settings to find her home again. We can't wait any longer to play it on PC, PlayStation 4, and PlayStation 5 during the first quarter of 2021.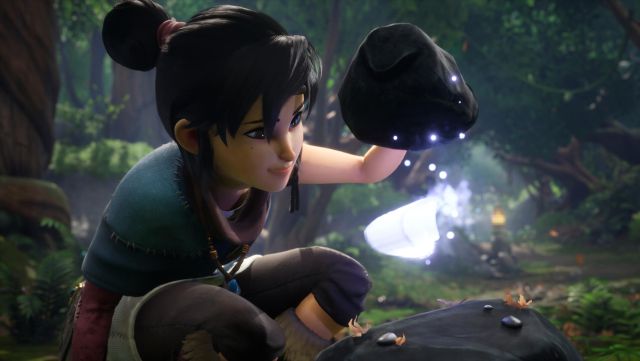 Curse of the Dead Gods (Passtech)
These are good times to be a roguelite lover. The best, in fact. In 2020 alone, the genre brought us works on the level of Spelunky 2 and the acclaimed Hades. Both are two signs that the roguelite is strong as an oak. That won't change in 2021, as there are strong candidates to continue the legacy of titles like those mentioned. One of them, Dandy Ace, has almost made it onto the list. And he would have achieved it, without a doubt, in any other year in which he did not have to compete with the true protagonist of these lines: Curse of the Dead Gods.
Passtech's work, available in Early Access, puts us at the controls of a treasure hunter in search of riches, power and, why not, eternal life. His ambitious search has led him to a cursed temple that he must travel over and over again, surviving all kinds of traps and monsters. The beginning of each game will allow us to choose between four levels, each one more extensive and challenging. The routes that make up each level are generated randomly and it is up to us to choose if we prefer to find weapons, relics, cures and improvements for our abilities. The difference between one room and another can mean the success or failure of the game, so risk management in each decision is crucial. If we manage to deal with its difficulty and progress, we will earn corruption points. Also when suffering certain attacks or offering our blood in exchange for loot. You have to be careful, because reaching a certain limit of corruption points will activate a curse that will influence the game. That can translate, for example, into enemies exploding or throwing projectiles at us to complicate things even more.
Curse of the Dead Gods has reminded us a lot of Hades in the playable, although with a darker point in its setting and story. In that regard, perhaps it would be better to equate it to Darkest Dungeon or works of a similar cut. Of course, we are not talking about just any games. Passtech's work promises to be the roguelite of 2021 once it comes out of Early Access and a source of happiness – and suffering, we won't deny it – for those who play it on PC, Xbox One and PlayStation 4.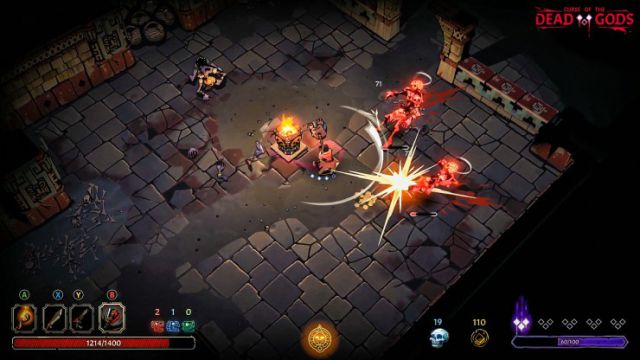 Hollow Knight: Silksong (Team Cherry)
Hollow Knight: Silksong is the main protagonist of this and any other self-respecting list, as well as the great unknown of 2021. The success of the first Team Cherry game was undeniable and it was the GOTY of 2017 in the hearts of many, many players. His metroidvania proposition brought us praiseworthy exploration, combat and history. There are even those who consider it the best indie of all time. Almost nothing. That's why the announcement of a sequel in the form of Silksong got us all excited. After a 2020 that was in charge of crushing our hopes in many ways, we are confident that 2021 will make up for it with the most anticipated indie release of the year.
More agile and acrobatic, Silksong gives us control of Hornet in an adventure that echoes the visual and playable style of Hollow Knight. Of course, the fact that Hornet is the new protagonist implies a combat and a much more fluid and visceral platform. Familiar flavor for an all-new recipe, made up of ingredients like over 150 new enemies, more weapons, fearsome final bosses, and dreamy scenarios. In 2020 we stopped at the time of including it in this list, but 2021 seems a more reasonable date for a big premiere. Knowing the care with which Team Cherry prepares its games and expansions, we know that this indie will be released as soon as it is ready and not before — hello, Cyberpunk 2077. PC and Switch will be the homes of a fascinating adventure.
A year to dream about indie
The indie 2021 could not be more exciting. The names mentioned throughout this article give us reason to trust that independent development is experiencing its best moments. Especially since reducing this list to ten video games has meant leaving out other equally promising works, such as Death Trash, Stray, A Juggler's Tale, Dordogne, Dandy Ace and 12 Minutes. Also to other eternal pending such as The Artful Escape, Tunic and Last Night, whose release dates remain a mystery. However, having so many and such good candidates to be part of this selection is a reason to be excited. And surely it is not the last joy that the indies give us. At FreeGameTips we invite you to live them all with us and to discover these and many other joyindies throughout a very exciting 2021.