In this year that begins to walk, we review some of the names called to dominate today in the coming months
Little could we imagine when we wrote this same article for 2020 that this year was going to be how we found it. And although surely we are all tired of hearing about pandemics and that we want, more than ever, that the change of the year is really a change of page in our lives, the truth is that its effect is strongly felt in the world of the video game. Many are the games that have been delayed due to this situation – a few present in the past year -, a good number of announcements have stopped being produced under the circumstances, and some titles that were previously planned for 2021 may not even be able to arrive. to that launch window.
But despite everything, here we are, ready to start this newly released 2021 accompanied by the hopeful light of the big and small projects that await us in these 12 months, in this beginning of a new generation of machines that should be a welcome boost technology in future blockbusters, as well as greater comfort and benefits when enjoying the catalog. Also in PC there is new hardware (dropper in terms of some demanded GPUs, but there it is) and the concrete advances that we are seeing in some fields such as VR, with Half-Life: Alyx as a window to the future, also make herald breakthroughs in less obvious areas than we take for granted.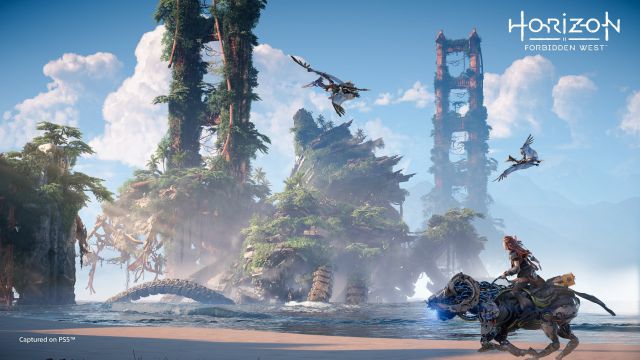 Horizon II Forbidden West (PS5, PS4)
We are not forgetting a leading selling Switch, in a sweet moment and with several highly anticipated games in its future catalog. Nor are there other ways to enjoy the video game that are beginning to position themselves as streaming games, with Google establishing itself with Stadia and all the big tech companies taking positions, as Amazon has done by announcing its own service: Luna. Not to mention other realities such as the mobile video game, with overwhelming volumes of players and notorious leaps in quality such as Genshin Impact and its ability to offer an even experience on consoles and mobiles. That in addition to established phenomena such as streaming, esport and the increasingly complex and rich universe in which the video game is becoming in all its variants. We are clearly at a crossroads for the video game, from which new realities may arise that we cannot even visualize right now.
But enough of looking into the crystal ball. The distant future is a great topic of conversation, but what we want in this way is to address a closer future, that of those games that are going to be part of our lives in 2021 that is coming.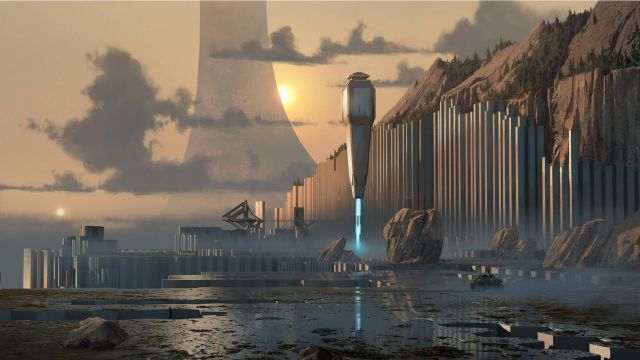 Halo Infinite (Xbox One, Xbox Series, PC)
The big AAA games of 2021
They are the most expensive games to perform and are often the most anticipated and the most anticipated. Perhaps their role is not as predominant in number of players as the volume of information they generate, but it is undoubted that they are the media stars with the highest degree of expectation on their shoulders – for better or for worse. Among these projects recognizable by all, an important distinction must be made between those that are actually announced for this year -a prior- and those that are simply announced without launch promises in these months.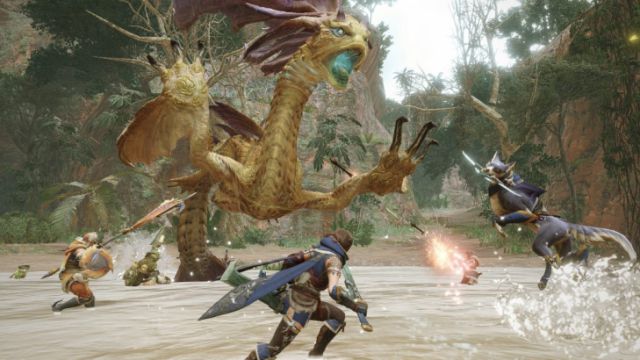 Monster Hunter Rise (Switch)
AAA games with release dates in 2021
Several names stand out in this strip. On the one hand, three flagship games from Playstation Studios are called to be protagonists this year: Horizon: Forbidden West, the continuation of the celebrated Guerrilla game scheduled for this year for PS4 and PS5; God of War: Ragnarok for PS5, of which we only have a teaser with the promise of "2021" and Ratchet & Clank: Rift Apart, the first native game on PS5 from Insomniac after shining with the two excellent Spiderman that he has created. A very powerful line a priori but it remains to be seen if it materializes this year. On the Microsoft side, we find the case of Halo Infinite, a game that we all (including the company itself) took for granted in 2021 after advertising itself as the flagship game of the Xbox Series for so long. Its delay for almost a year has been annoying news to digest in 2020, but we must have confidence that it is to reach the quality levels that the saga deserves. Other internal Microsoft games such as Rare's beautiful Everwild, the new Fable or the Perfect Dark with which The Initiative will be released do not have an approximate release date and there is no indication that they will appear this year (Hellblade II does not have an announced date either. , although it would have a better chance of appearing in this period).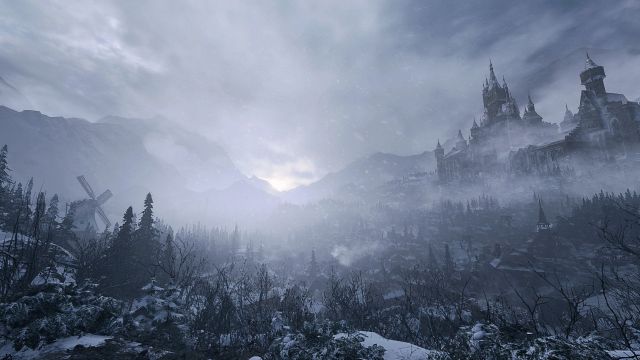 Resident Evil Village (PS5, Xbox Series, PC)
Along with the first swords from internal studios, we find other important names that are also announced for this year such as Resident Evil ViIIage for PC, PS5 and Xbox Series, a new numbered installment by the same team that already converted the remake of Resident Evil 2 in a real gem (and our GOTY 2019). Capcom also expects a lot from the new installment of Monster Hunter: Rise, which will arrive this year as one of the most powerful releases of Switch. And also special mention for the new chapter of the excellent new stage of Hitman, which will also begin to walk very soon: on January 20 on PS4, PS5, PC, Xbox One, Xbox Series. Also important may be Warner's big bets for this 2021: the open action-adventure game based on the Harry Potter universe, Hogwarts Legacy (PC, PS4, PS5, Xbox One and Xbox Series) and the new game set in the Batman: Gotham Knights universe for the same platforms (Suicide Squad, the long-awaited new project from the creators of the Arkham trilogy, is scheduled for 2022).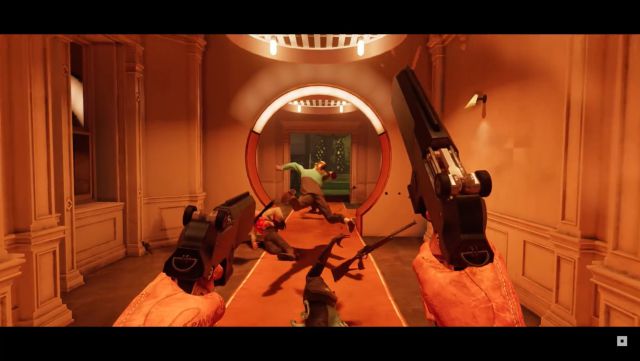 Deathloop (PS5, PC)
There are more powerful projects in the most luxurious sector of the video game. The remake of the fabulous Sands of Time will arrive in March for PC, PS5 and Xbox One. The "full" version of Nioh 2 will arrive on PS5 in February. And there will be a lot of attention to be paid to two promising games under the Bethesda label for this year: Deathloop and Ghostwire: Tokyo. The first one arrives in April under the seal of Arkane, the creators of Dishonored and Prey, a stylish and different game in which two murderers fight to maintain or undo a time loop that has them trapped reliving the same period. For its part, Ghostwire Tokyo is the new game from the Tokyo studio Tango founded by Shinji Mikami, a first-person adventure on the paranormal side of the Japanese capital. Both games will arrive on PS5 (with a console exclusive for one year) and PC, being agreements signed before the purchase of Bethesda by Microsoft. Also interesting will be the remastered version of the Mass Effect trilogy that will arrive in the first half of the year on PC, PS4 and Xbox One. Another port, that of Super Mario 3D World + Bowser's Fury, will arrive on Switch in February.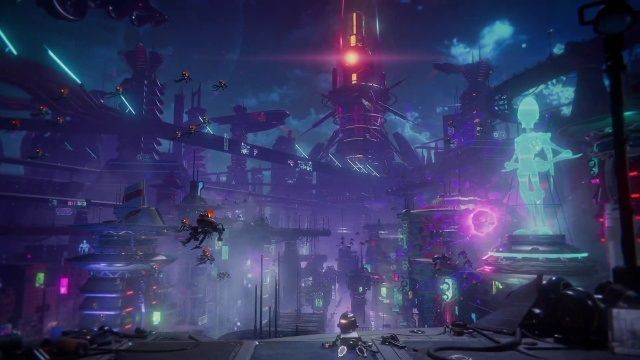 Ratchet and Clank: A Rift Apart (PS5)
And although launched in December 2020, we will have to be very aware of the evolution of Cyberpunk 2020 and particularly the release date of the native versions of PS5 and Xbox Series that, in principle, will arrive in 2021 (although it is not guaranteed 100% given the state of the game on PS4 and Xbox One). Another update to the new generation will be starred in the fireproof GTA V, in the second half of the year at the hands of a second in-depth graphic revision after the one it already had on PS4 and Xbox One in its day (sometimes it's hard to remember that the title originally appeared on PS3 / Xbox 360). In the field of updates, surely many Xbox Series users are eager to enjoy the console version of the magnificent Flight Simulator and enjoy the views and sensations of one of the best flight simulators to appear in recent times.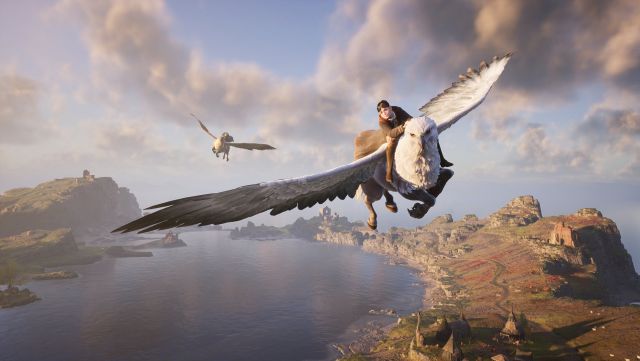 Harry Potter Hogwarts Legacy (PC, PS4, PS5, Xbox One and Xbox Series)
There are other big names to consider. For example, sometime in the middle of the year we will see Ruined King, Riot's first bid to expand and define the League of Legends universe with a campaign RPG. Double Fine, recently acquired by Microsoft Studios, already has its long-awaited Psychonauts 2 in the polishing phase and is expected sometime this year. Overwatch 2, Blizzard's project to fully update and expand its shooter, should also appear in the coming months – some even look at the rebranded February Blizzconline as the starting gun for the event. Also, reviewing the lists, we appreciate some names that arouse some expectation, although we know little about them beyond diffuse release dates; there is for example a vague promise to see STALKER 2 this year, which would be wonderful news for those who love the unique setting of the Ukrainian game. On the other hand, promising names such as No More Heroes 3 (Switch), Outriders (Win, PS4, PS5, XBO, XSX), the third installment of The Dark Pictures Anthology: House of Ashes (Win, PS4, PS5, XBO, XSX), the long-awaited shooter from Devolver Shadow Warrior 3 for PC or The Lord of the Rings: Gollum (Win, NS, PS4, PS5, XBO, XSX), a new and original foray into the middle-earth of hands of one of its most emblematic characters.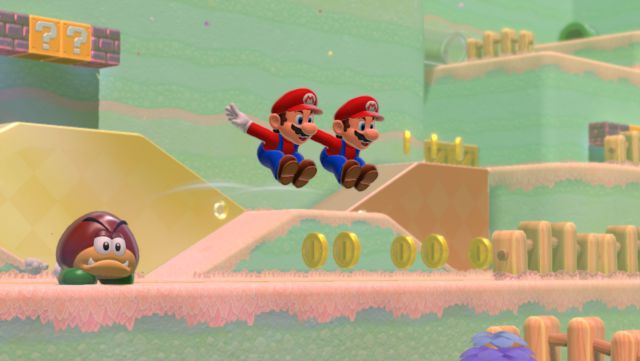 Super Mario 3D World (Switch)
2021 for the Japanese video game
There are several very interesting proposals coming from Japan this year apart from those mentioned. At the end of April comes one of the great promises of the year, the remake of the original Nier for PS4, Xbox One and PC, a great opportunity to discover a masterful story in case you missed the third installment. Earlier this January, the second part of the successful Atelier Ryza for PC, PS4, Switch and PS5 will arrive and in February, JRPG lovers have another appointment with the sequel to Bravely Default for Switch. Those looking for a little more action will have in February the ninth iteration of Ys, Monstrum Nox, for PS4 and the new spin off musou of Omega Force with Persona: Persona 5 Strikers, which will arrive on PC, Switch and PS4 loaded with the style that turned Atlus's game into a masterpiece.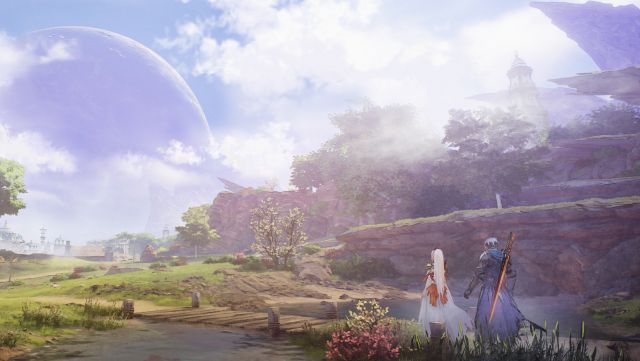 Tales of Arise (PC, PS4, XBO)
On March 26, 2021 we will have Balan Wonderworld, the new work by Sonic and Nights parents, Yuji Naka and Naoto Ohshima, a platform adventure with a visual style of its own. Guilty Gear: Strive for PS4, PS5 and PC will arrive in April, which should be a mandatory stop for all fighting lovers, and also Rune Factory 5 for Switch. From there, the dates become more blurred. We know we will have a new Disgaea, which will be released in Japan in January for PS4 and Switch but in the West it will be released during the summer and only on Switch. We have of course one of the big names of 2021 for JRPG lovers: Shin Megami Tensei V for Switch and the remake of the magnificent Nocturne for PS4 and Switch that should arrive in the first half of the year. In a complete change of third and for that small group but faithful to the low cost benefits of Earth Defense Force, remember that there are two announced games, one based on voxels for Switch called World Defense and a more traditional sequel that we still don't know much about. .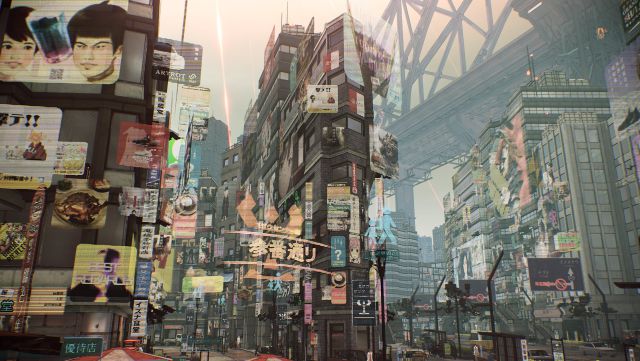 Scarlet Nexus (PS4, PS5, PC, XBO, XBS)
There are other productions that we will also be very attentive to this year. Tales of Arise for example, the new installment of one of the JRPG references, was expected in 2020 for PS4, PC and Xbox One, but it will arrive in 2021. Scarlet Nexus, from the creators of Code Vein, is another interesting game for aesthetics and setting that should arrive this year for PC, PS4, PS5, Xbox Series and Xbox One. And another ambitious project of great adventure is Granblue Fantasy Relink for PS4 and PS5, an ambitious spinoff of the arch-popular mobile game that will be the launch long of Cygames in the field of large console productions. And of course, we are not forgetting one of the most pleasant surprises of 2020: the announcement of an unexpected sequel to The World Ends With You for PS4 and Switch in summer 2021, by the same team that created the original classic of DS.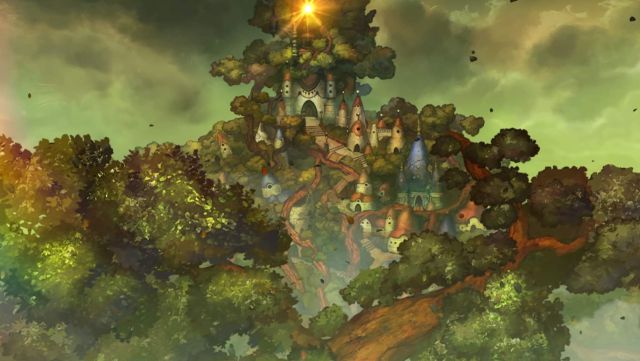 Bravely Default 2 (Switch)
Speed ​​and sports in 2021
Of course, 2021 will bring us back a new chapter in the FIFA and PES rivalry, one especially relevant given the change of generation. While EA prepares to update FIFA 21 to the new generation, Konami decided to take the risky step of skipping a new official installment to abandon the FoxEngine they have used in recent years and fight with the Unreal Engine 4 in the new generation . Another attractive one-on-one duel in this category will be between a new Forza that leads the generational change in Xbox Series and a new Gran Turismo 7 already announced exclusively for PS5, with which Polyphony wants to regain ground against its great rival.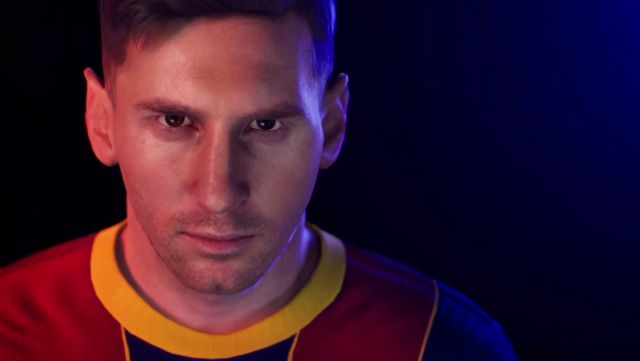 PES 2022
Games in playable beta that will continue to grow
One of the well-present realities in videogames today is that some of the most played titles today are evolving projects, developed and refined as they are enjoyed by a surprisingly high number of gamers. The success of Early Access as a concept, spurred by the Minecraft phenomenon, has resulted in a way of enjoying the video game of its own, different from the sense of proof and copy of past phenomena such as shareware led by Doom. It is not a test, or a demo, it is a live development in which the players participate actively or passively. Hades, one of the most important games of 2020, benefited from a long period of playable beta in which it grew and refined. Factorio, an old acquaintance with many years of experience, only appeared in the "final" version last August. Deep Rock Galactic, another notable game of this 2020, went through an Early Access period as well.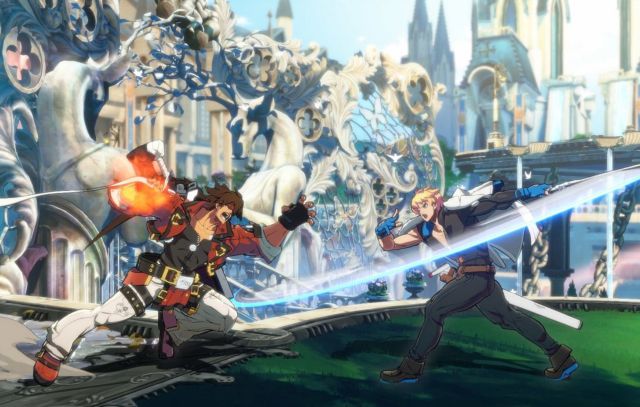 Guilty Gear Strive (PS4, PS5, PC)
With those precedents, we can only take a look at some of the featured games that are in Early Access right now and that may (or may not) appear in final version this year. For example, there is Satisfactory, Factorio's natural and more expansive successor, with a 3D universe in which we can build incredible machinery and production lines, which makes it a unique sandbox that does not stop growing. There's Townscaper, a city-building toy, the brainchild of a single independent developer, Oskar Stalberg, who has become a sensation on Steam. Notorious is Mount & Blade II, a project whose influential predecessor also benefited from an extensive development process to accommodate all its ambitions as a great medieval open world. And of course we are not forgetting one of the multiplayer sensations of 2020: Phasmophobia, which has benefited from raising good ideas and the exponential growth of games that give court in streaming format. Although they may not be that great, we also recommend having your eyes set on World of Horror, a modest and independent work that today is the most inspired way to enjoy Junji Ito's sense of terror in a video game.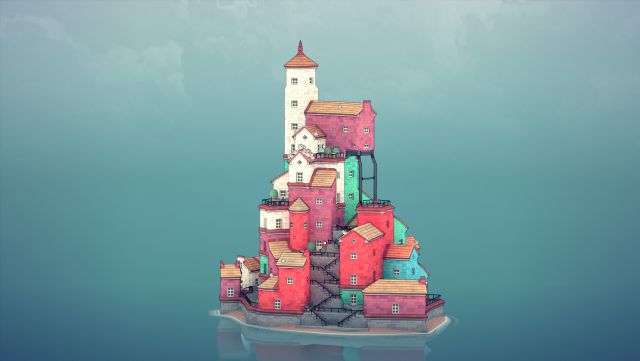 Townscaper (PC)
We do not want to close the section without releasing the warning to pay attention to Escape from Tarkov, a multiplayer game with elements of MMO and which is considered the spiritual heir of STALKER. It already accumulates an important following despite the fact that it is only in the playable alpha phase for payment, still outside the most commercial circuits such as Steam, so it is a game whose definitive explosion may be just around the corner.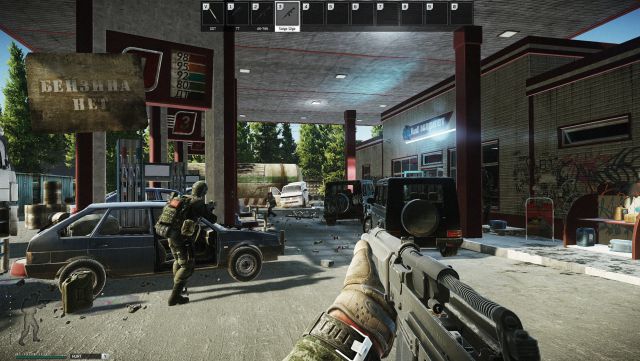 Escape from Tarkov (PC)
2021, a year of role?
There are always productions on the horizon, be they "pure" or "hybrid". We have already seen some of the most prominent JRPG, SRPG and ARPG of the Japanese scene, as well as some prominent names like the Mass Effect Legendary Edition, but there are other very promising projects for 2021. One of the main ones is the "Final Cut "Of one of the best role-playing games, with all the letters, of recent years: Disco Elysium, which takes advantage of its landing on Stadia, Mac, PS4 and PS5 to present a version with refined and added content (free of charge for users). who already have the game on PC as well). Another of the big names of the year is that of Baldur's Gate 3 by Larian, which is currently in an extensive paid playable beta phase from which a game as refined as Divinity 2 is expected to come out – and it can. honoring the name that is in the hearts of Bioware fans will be a debate for another time.

Disco Elysium; Final's Cut (PC, PS4, PS5)
From here things become more diffuse. Some of the major household names are not announced for 2021 (or for any year), so we will discuss them in their section. But there are big and interesting names in the deck that in theory will come out this year. For example, there is Darkest Dungeon II, which we hope will retain the atmosphere and tension of the original. There are also several games based on World of Darkness with different ideas and approaches, the most striking bet being the sequel to Bloodlines, which will be accompanied by the "narrative RPG" Swansong and by the ARPG Werewolf: The Apocalypse that will appear on PS5. PS4, Xbox One, Xbox Series, and PC next February if all goes according to plan.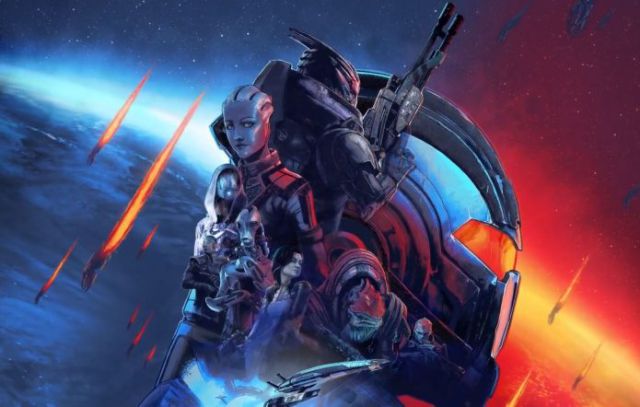 Mass Effect: Legendary Edition
Those who want to take a look at more modest productions but with enormous potential have a lot to look at. For example, if it manages to come out in 2021, Colony Ship A Post Earth Role Playing Game will be an essential, being the new work of Iron Tower, the creators of the must-see Age of Decadence. We also find the beautiful Cris Tales from the Colombian Dreams Uncorporated, a game that draws on certain sources from the classic JRPG but offers new mechanics and an artistic element that attracts attention (and can also be played now thanks to the demo available). There is Black Book, an interesting project set in Slavic myths of demons and witches, with a really special setting that we had the opportunity to talk about a while ago (it also has a recommended demo in the form of a prologue). Or there's Death Trash, a post-apocalyptic game that has been in development for quite some time and looks very promising for aesthetics and ideas. Or Nighthawks, another vampire RPG with a strong narrative component in which you have to rise as a vampire in a mortal society that has discovered its existence. These are just a few suggestions in a long list of names that can be successful these months.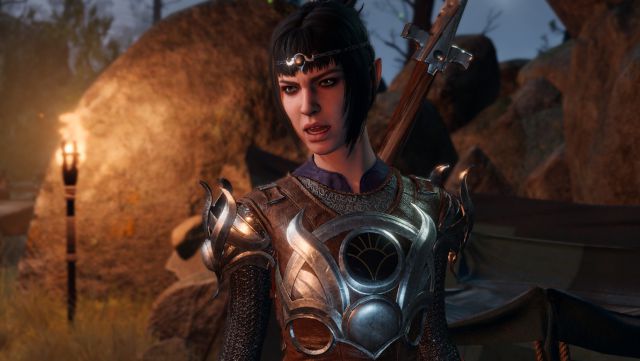 Baldur's Gate 3 (PC, Stadia)
A 2021 multiplayer
The explosion of multiplayer, in all its forms and colors, is not something typical of 2020 far from it, although that year has only emphasized the entertainment capacity of multiplayer titles and others. More people than ever have played Fortnite, Free Fire, PUBG, GTA Online, Dungeon Fighters Online, Roblox, League of Legends, Warzone, DOTA 2, Warframe, World of Tanks or Crossfire. Warcraft's latest expansion, Shadowlands, became the best-selling launch for Blizzard's senior game. And new phenomena emerged such as Among Us, a true phenomenon that has gone from being a complete stranger to being one of the most played games in the world, with an estimated 500 million players thanks to its Free to Play model on mobile.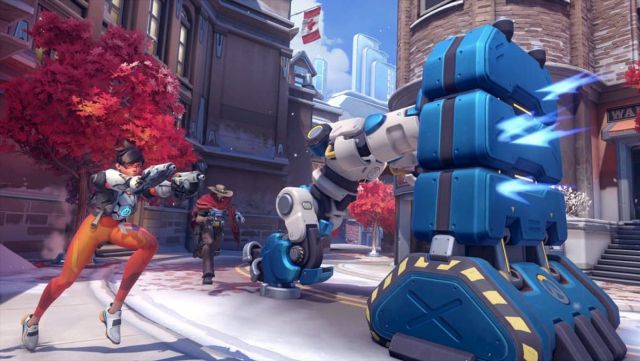 Overwatch 2 (PC, PS4, XBO)
What will 2021 bring us in this regard? Multiplayer games tend to be very resistant to the passage of time thanks to the constant incorporation of content, so these names will surely remain and others will seek their hole in the cake. In the hero-shooter space, we will see to what extent the evolution of the aforementioned Overwatch 2 reaches and we will continue to see proposals such as Valorant or Apex grow. In the cooperative / competitive PVPVE space, we find proposals such as the medieval Hood: Outlaws & Legends, the arctic action game Scavengers and, especially, Back 4 Blood, the spiritual sequel to Left 4 Dead by the creators of the two installments. original for Valve, Turtle Rock. For a more traditional free-for-all multiplayer, there is the bloody promise of Chivalry 2, while those who want a pure cooperative PVE of players against AI will do well to keep an eye out for Warhammer 40,000 Darktide, which will take the successful formula seen into the future. in the Vermintide 2.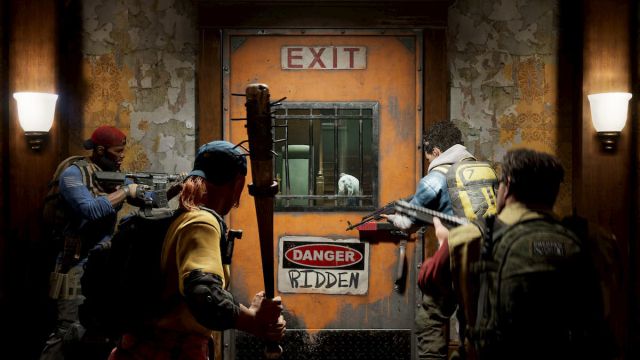 Back 4 Blood (PC, PS4, PS5, XBO, XBS)
And although the MMO no longer has the strength of yesteryear, there are always projects on the horizon to assess – in addition to seeing how those that remain active today evolve. Certainly, the New World published by Amazon is one of the bets of more entity and ambition on the horizon. There are other names like Corepunk and its aerial camera that reminds us a bit of the happy times of Ultima Online, or the desired MMO ARPG Lost Ark, which has been resisting a launch in Europe for too long despite being playable in other regions (and which has also signed Amazon for its internal line of games, in what we hope will be the prelude to a launch that has taken too long for the quality that the Korean title treasures).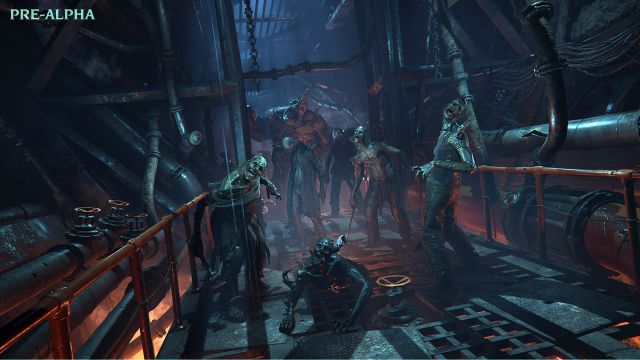 Warhammer 40,000: Dark Tide
Strategy in 2021
Every year there are always strong tactical and strategic offerings on the horizon. One of the most prominent is Humankind by Amplitude Studios, the attempt by the creators of the Endless saga to compete in the territory of Civilization itself, a challenge that will materialize in April. With the same objective, Old World is presented, the new from Mohawk Games led by the head of Civilization IV design Soren Johnson, who in this case will seek a balance between the traditional formula of the historical 4X and the possibilities offered by games like Crusader Kings. A little earlier, in March, we will find King's Bounty II, a sequel to the 1990 New World Computing classic, albeit fueled by the technology and ideas of the modern reboot line started in The Legend. Although one of the great references of 2021 in this field should be the Age of Empire 4 that the Canadians Relic (Company of Heroes, Dawn of War) are preparing, which does not have a defined date but should not take long to land since it is in phase of polishing and refinement according to its creators. With less name but with solid aspirations would be Songs of Conquest, a distinctive strategy game due to its use of pixelart and its approach to formulas like those of Heroes of Might & Magic, always interesting.

Age of Empires 4 (PC)
For lovers of space strategy, it is worth paying attention to Falling Frontiers, a real-time strategy game with construction and resource management that also has a more impressive visual personality than other games of the genre. It is also worth keeping an eye on some productions that are already or will enter Early Access this year, such as Fata Deum, which seeks to resurrect the spirit of God Games in the style of Peter Molyneux's unforgettable Black & White; NewCity, a city builder and manager that seeks to do different things compared to the most recognized titles of the genre, or Industries of Titan, a promising futuristic strategy and management game in which we will seek to create a settlement on the Titan moon, with multiple options and a really interesting audiovisual aspect.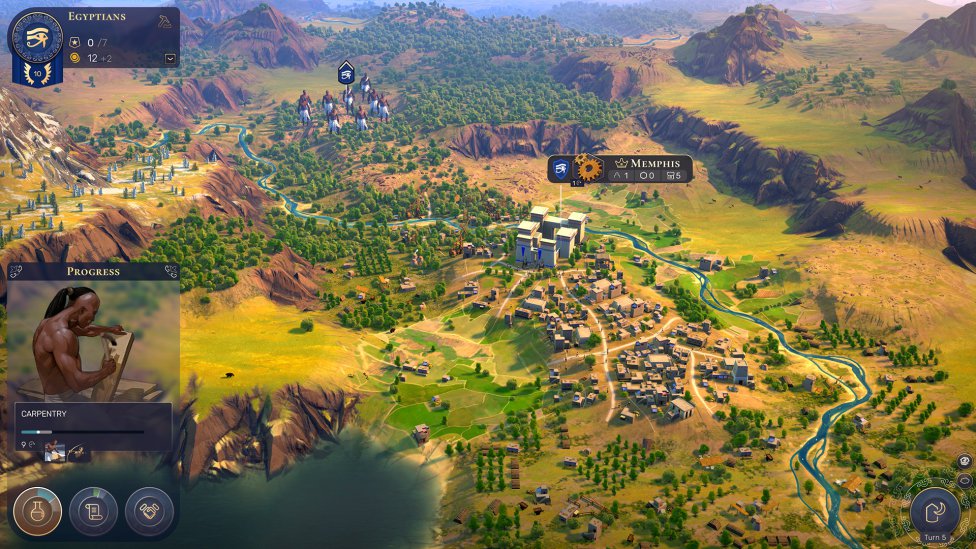 Big-name indies for 2021
Independent or semi-independent productions will be, for another year, a constant in our game launch calendar. The list of productions of this type is endless, but we can mention some names. The "anniversary" version of Braid, with a visual retouch for all available formats, will be a must, given the position of Jonathan Blow's game as one of the launchers of the indie movement in its day. There are also renowned sequels such as Aragami 2, which will continue to improve the great stealth and infiltration game achieved by the Lince Works team from Barcelona; Everspace 2 will bet on improving the limited but attractive bet on the first's space combat; Axiom Verge 2 for Switch is planned for these first months of 2021 for lovers of the classic Metroid formula; And shining brightly on the calendar is Silksong, the newest installment to the world of Hollow Knight, which we've learned a bit more about thanks to a recent Edge magazine exclusive.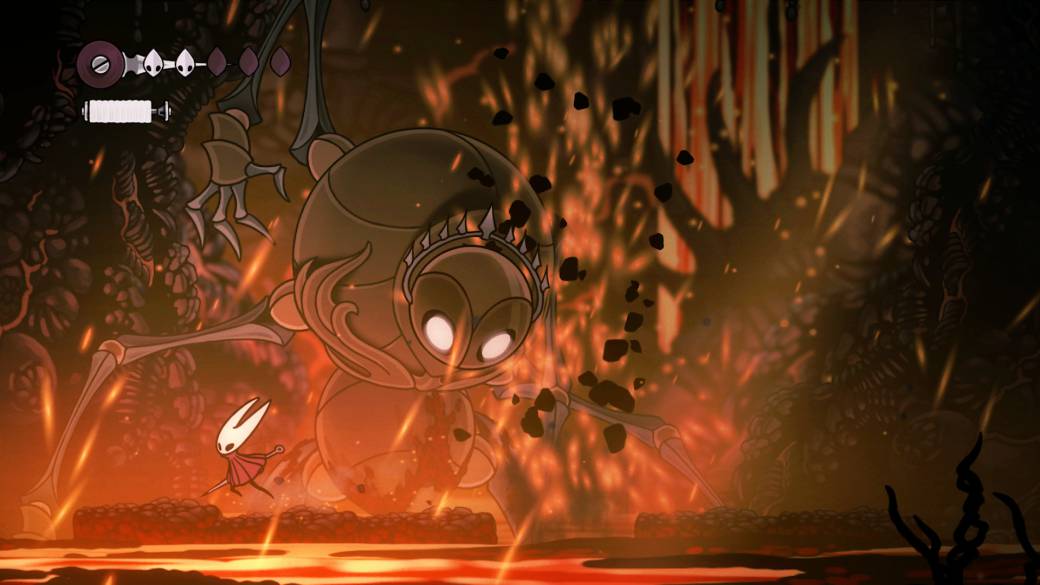 There are many interesting projects and more are coming up. We are still eagerly awaiting more news from Sable, the game that impressed us last year with its Moebius-inspired visual stakes. We would also like to know more about The Last Night, which is undated but we know from its author that it goes ahead. There are very interesting projects such as the graphic adventure Backbone, the Cyberpunk adventure Anno: Mutationem, the Maquette puzzle game, the Season exploration adventure, or the curious Annapurna Stray game, starring a cat in the future, all with visual styles so spectacular as well as diverse.
The past more present than ever
We want to make a special section to the increasingly growing line of games that drink from the past in a certain way to keep alive names and styles of play that will always be part of the video game. Some are compilations that keep great sagas alive, others are new games that use old formulas and other times they are remakes or even sequels of unforgettable names. This year we have offers in all aspects. Without going any further, the house of Shovel Knight has the very promising Cyber ​​Shadow ready for this January, where we recognize some of the most outstanding elements of games like Blue Shadow or the original NES Ninja Gaiden. From Spain, neither more nor less than a remake of a classic is being made: Alex Kidd in Miracle World and Capcom has seen fit to take Sir Arthur out of the trunk of memories to create a new installment of Ghost's'n Goblins for Switch. There are compilations of classic sagas in preparation with a very sweet tooth, such as Darius Cozmic Revelation, or Cotton Reboot, or luxurious remakes like the one being made with Oddworld: Soulstorm that will arrive in the first half of the year. And it is impossible to forget R-Type Final 2, which could be the great news for shoot'em up lovers this 2021.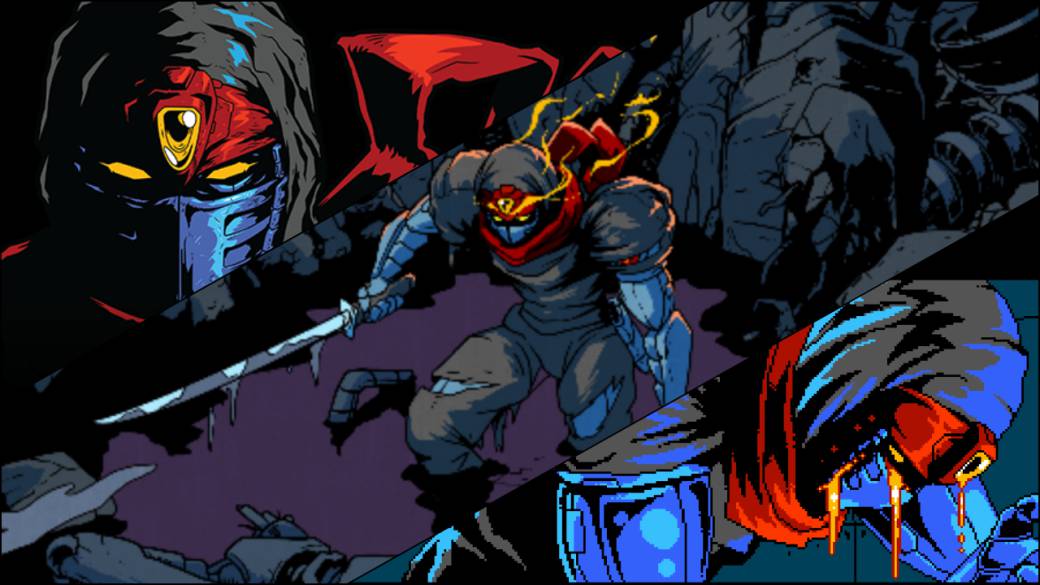 Big names with no known date
In order for the information in this article to be as accurate as possible, we have left until last those names that, although they will be among the most anticipated by many fans, do not have a confirmed release date – not even a vague promise that they will to leave this year, although later they do not. Elden Rings, the long-awaited and desired new project by From Software and Hidetaka Miyazaki that we hope to see something about in every event where there is an opportunity for it and that we do not stop talking about at every opportunity despite how little we know about it. The sequel to Breath of the Wild also ranks high in the 2021 wish list, but there is no promise that its release will be produced this year either.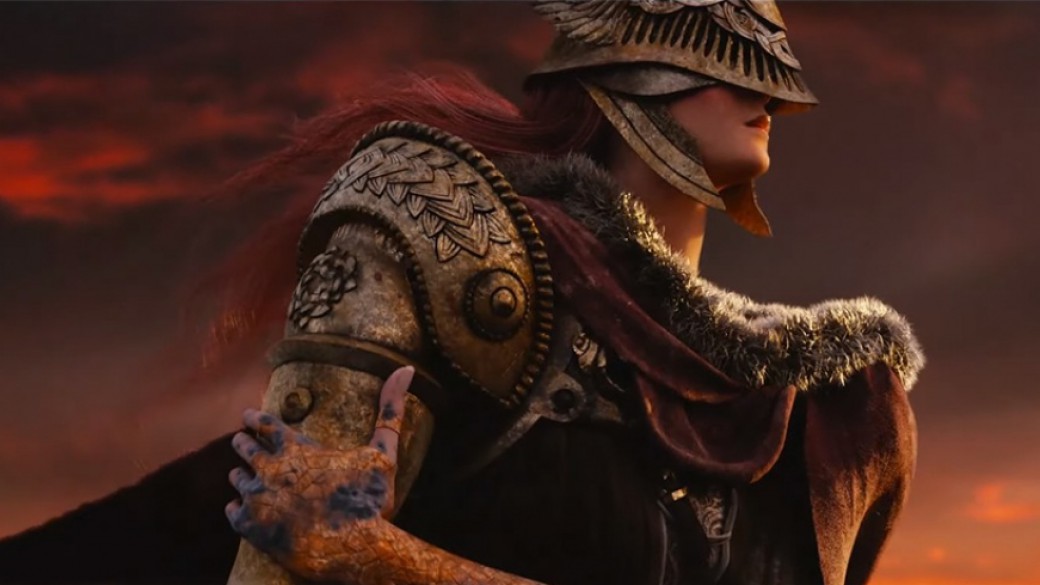 In the field of shooters, beyond the information of a foreseeable new Call of Duty, we will also be waiting for the arrival of a new Battlefield, a saga that took a break to recover freshness and present a technological leap that places it in the forefront of what is expected of the DICE saga (technically it should come out by the end of 2021, but given the lack of information we will keep it on the "undefined" list). Something else we know about Far Cry 6, Ubisoft's next blockbuster with the ubiquitous Giancarlo Esposito as a recognizable figure, which will appear in the next fiscal year -from April 2020 to the end of March 2021. Of course, two car sets will also give to talk about even if we don't know its release date: a possible new Forza, which we only know is in development; and a Gran Turismo 7 exclusively for PS5, of which we know only a little more and that will seek to recover the ground as the driving simulator par excellence of the video game.
Other games with high expectations and too little information are two exclusive Switch projects: Bayonetta 3 and Metroid Prime 4, two names that we also look forward to every occasion that there is a Nintendo Direct in which Nintendo can surprise us. It is only known about Metroid that it is in development and that Retro Studios is actively looking for people to develop it, so expectations of seeing it soon are low. Bayonetta 3 has not seen much either, although at least from Platinium they have commented that the project is on the right track and that we have patience, which makes us moderately more optimistic. Hablando de la compañía de Osaka, también estamos expectantes por conocer más de su Babylon's Fall (en principio para PC y PS4) bajo el sello de Square Enix, del que vimos gameplay recientemente, en lo que parecía una mezcla interesante del estilo de combate propio de los creadores de Nier Automata con una ambientación que recordaba en cierto modo a la saga Souls. Siguiendo con Square Enix, también estaremos con todos los sentidos puestos en Final Fantasy XVI en exclusiva (temporal) para PS5, con el núcleo duro del equipo de Final Fantasy XIV liderado por Naoki Yoshida a cargo de la misión de devolver la saga a la grandeza. Y sí, por supuesto que estaremos expectantes a cualquier noticia de Starfield de Bethesda, aunque llevamos tanto tiempo esperando cualquier atisbo de información que ya es complicado escribir un año más sobre nuestras expectación por el tema (y ya no hablemos de The Elder Scrolls VI).