Nothing like a few refreshing games to beat the summer heat. Julio arrives accompanied by great indies and here we discover the best.
"There is only one season, summer, so beautiful that the others revolve around", said the writer Ennio Flaiano in his day. A statement especially valid for players, as it is usually between June and September when we have more time to hold the controller and go on adventures. The summer period, when the frenetic launching rhythm falls asleep like someone who is about to take a nap, gives us a break. There are those who take advantage of it to lighten the backlog and pay off that perennial debt with the classic retro of the day or the aspiring GOTY who still has not been able to taste. Others, however, use the summer to spend time and games on smaller works, suffocated by the noise around this or that triple A. Holidays are an excellent time to cool off with more direct, daring and innovative proposals. And July 2020 comes loaded with them.
The arrival of the heat and June brought with it proposals as diverse as The Almost Gone, a puzzle game with a black novel soul, Summer of Mara, the promise of an eternally kawaii summer, and Beyond Blue, a vast simulator of underwater life. Julio has left us and will leave a marked predominance of retro aesthetics, with winks at 16 and even 8 bits. However, on the seventh sheet of the calendar there are also other aesthetics and all kinds of mechanics: from low-poly shooters to pastel city-builders. Of course, summer in general and July in particular promise dozens of hours with the remote, mouse and keyboard.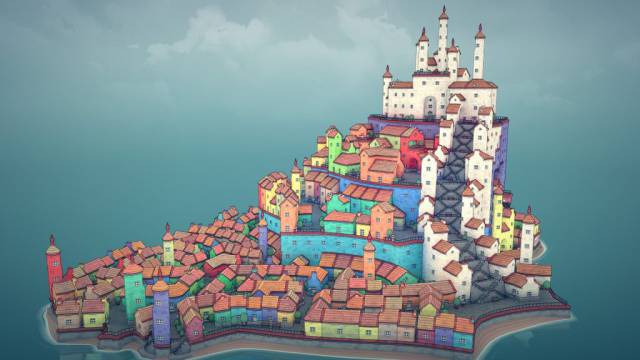 Superhot: Mind Control Delete (Superhot Team)
Although Mind Control Delete is not a new installment of Superhot, this expansion comes with various add-ins. The first, a good list of levels for a game "four times larger than the original", as indicated by the Superhot Team itself and as they corroborate the approximately eight hours of duration completely free if we already had the original. Second, and more importantly if possible, Mind Control Delete goes one more step – or two, or three – in the playable. In our Reviews we give you all the details about it.
The new version of Superhot has the vocation of roguelike. That translates to each game getting us to shoot for a selection from several of the 32 total levels while gaining random abilities along the way. If the original game could seem like something linear, Mind Control Delete is more open and aggressive. Details such as that certain enemies can only be defeated by shooting in specific areas of their body or that there are indestructible rivals that appear if we spend too much time without advancing contribute to the latter. Mind Control Delete is more and better Superhot. And there is no better invitation to vice than that.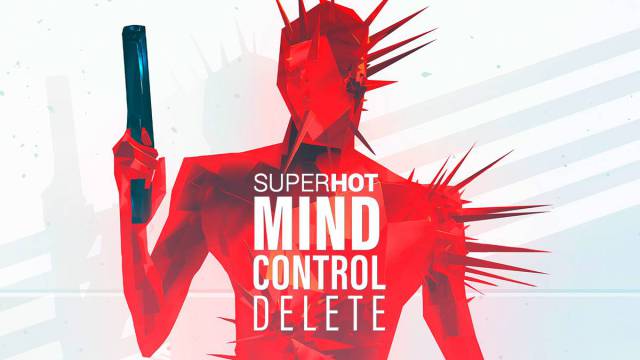 RITE (Pond Games Pty Ltd)
Super Meat Boy generated a new platform current on a scale very similar to that of Dark Souls with respect to RPGs. Following the success of Team Meat, dozens — even hundreds — of independent developers recovered the precise, demanding, and precious platform that seemed once lost, one with fewer buttons and bits. Meat-like — somehow the subgenre has to be baptized — has given us all kinds of successors. Some more direct, as Edmund McMillen himself did with The End is Nigh, and others with the same intensity in the jumps, but with the focus on other aspects. Celeste and her attention to character development is a very powerful example. RITE, the newest member on the roster, fits better in the first group and is focused on delivering levels that smash knobs.
Throughout 160 levels that are pure pixelated craftsmanship, RITE forces us to bounce and bounce dodging circular saws, dangling axes, and other obstacles. If surviving such a pilgrimage is not enough, each phase contains multiple coins that double as collectibles and pose an additional challenge. As in Super Meat Boy, The End is Nigh, Celeste and the like, its gameplay is tremendously polished. In Daniel Freer's work, jumps are made with watchmaker's precision and response times are immediate. Also the retries, something to be appreciated in a game that makes deaths routine. Pure gameplay from start to finish, RITE is the most attractive proposal of July for fans of the platform. And more if possible for its price: only 3.99 euros on Steam.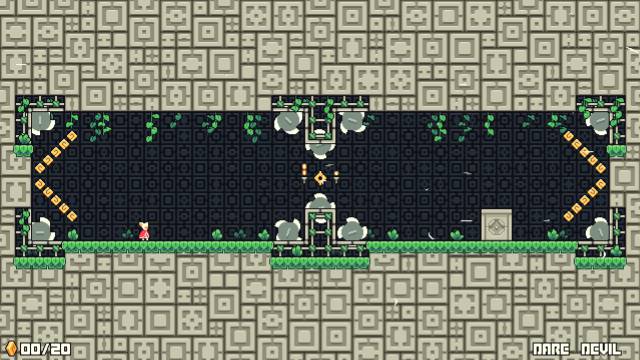 Carrion (Phobia Game Studio)
In that distant E3 of 2019, when the events were still face-to-face and the Los Angeles conference shone on the calendar of every gamer, Devolver Digital opted for Carrion. Described as a reverse horror game, the Texas company invited us to put ourselves in the shoes of the monster instead of the victim. And to skin the latter, all be said, for experimenting with us.
With a certain aftertaste of John Carpenter's cinema, particularly his The Thing, Carrion proposes a visceral terror in his games full of blood, guts and screams. It is a kind of totally unbalanced and unfair beat 'em up in which our prey can do little or nothing, but here is the grace. Carrion is pure gore, pure fantasy of power. On July 23 we will have the opportunity to fulfill it and put ourselves in the red tentacles of its protagonist. Xbox One and PC users will also be able to enjoy this indie through Game Pass, since it will be one of the additions of the month along with Yakuza Kiwami 2, Grounded and many other games.
Ooblets (Glumberland)
We have been talking about Ooblets for two years as a joyindie to pay attention to. In the 2018 indie selection we talk about a tiny title, halfway between the farm simulator and the JRPG inheritors of Pokémon. Finally, July 2020 is the month in which we have the opportunity to taste the work of Gloomberland. In it, as in the Game Freak saga, we can train all kinds of adorable creatures to fight and live adventures at his side.
Of course, not only Pikachu lives indie. Ooblets is also a debtor to Animal Crossing and Harvest Moon, since he has both pocket monsters and a farm simulator. Instead of catching the monsters on duty, they are planted and watered here until they emerge ready for battle. If his cute and relaxed proposal catches your eye — and we can't think of reasons to the contrary — you can enjoy it in Early Access through the Epic Games store.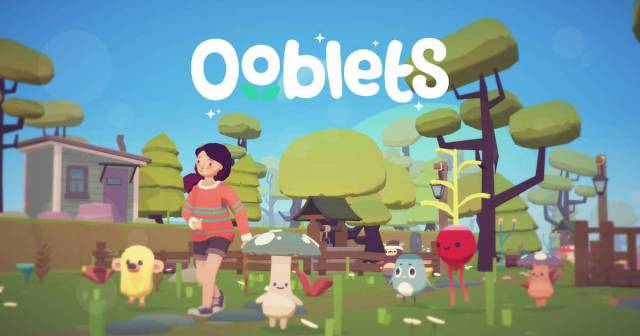 Townscaper (Oskar Stålberg)
Townscaper is a title to play between subjects when preparing for an exam, when we get stuck collecting letters in an article or simply to burn summer evenings. You have to always keep it minimized, warming up while procrastination calls you to play a few minutes in one of those games that nobody remembers. In this context, as punctual entertainment to disconnect from everything and connect with oneself, Townscaper shines like the light of the lighthouses that crown their cities.
Oskar Stålberg's work is very experimental and that is how its author defines it. This builder of maritime cities wants to be a toy to enjoy without goals. Here there is no more ambition than aesthetics and no goal other than pure inventiveness. Townscaper allows us to build from small floating villages to large cities lost in the middle of the sea. Block by block, building by building, with a relaxing fluidity and aquatic sounds that would fit perfectly into a meditation session. Its Early Access is already available on Steam and for less than 5 euros you will try what for us is the summer toy, as in its day were the spinners or the crazy ball.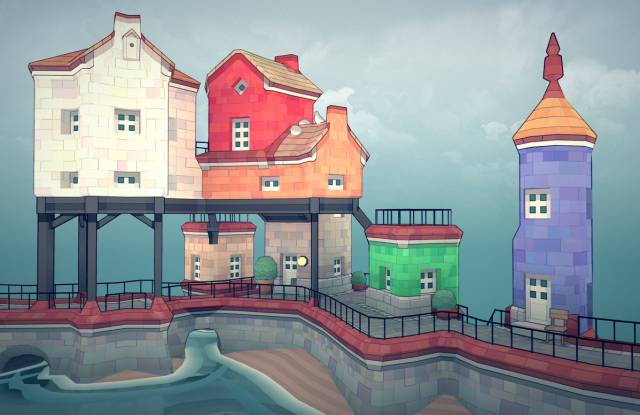 Sprout (Sparkee Software)
In his book Polo de Limón, the journalist Íñigo Domínguez speaks of summer as the true step to another year to the detriment of New Year's Eve. It is between June and September when many of us change jobs, houses, cities, couples, habits and life. Not a few people find in the summer the opportunity to start something new, to "play the role of being alive", as Domínguez would say. In the case of video games, there are those who launch and undertake challenges such as speedrunning. And Sprout, a miniature platform, is an unbeatable way to venture into the art of running games at extreme speed.
Sparkee Software drinks from Celeste with more honesty than impudence, as it recognizes on its own Steam page. Specifically, the levels with Pico-8 aesthetics that are in the work of Matt Thorson and that encapsulate the challenging and precise essence of Celeste in mini-jars. Or rather, in mini-levels. Sprout gives us 100 screens divided into five unique areas in which to jump, get the gem on duty and go to the next level. Its phases are designed to invest a few seconds, solve its chain little puzzles and achieve the perfect move. It is a short game because it wants you to play it until you know each corner and you can overcome it in the shortest time possible. A perfect excuse to start speedrunning that will arrive on PC on July 30.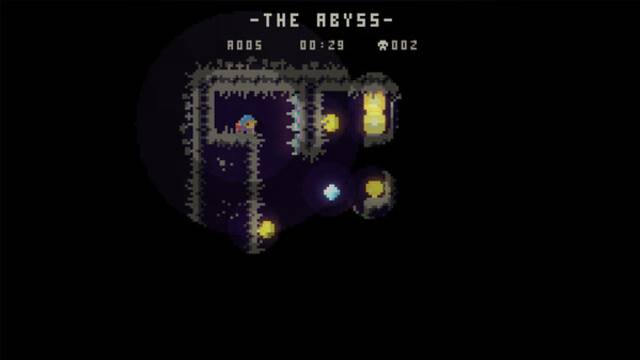 A summer full of indies
The indie picks we've released in June and July make it clear that this summer, like ice in a good slush, is loaded with refreshing games. There are proposals for all tastes; from the calm of Ooblets and Townscaper to the frenzy of Carrion and Superhot: Mind Control Delete. August will not be an exception and the last month of summer will bring us another batch of indies with that courage, originality and strength that goes beyond a limited budget. And, as always, at FreeGameTips we will discover the most relevant news in independent video game development.