We continue to review the most outstanding games of the year in each genre and we come to the action ones. Things get intense.
We continue with the review of the most outstanding titles of 2020, those games that we can never remember because of the good times they have given us or because they serve as recommendations for possible laggards who take advantage of these dates to catch up with pending purchases. On the way here we have already covered adventures and platforms, so today we have to stop at the best action games. It goes without saying that "action" is a term in very general use and, as we already mentioned when talking about adventures, it is a component that can be present in other genres such as them, platforms, role playing or racing.
The nuance to take into account here is that the games on this list revolve around their combat in a clearer way than other hybrids with which they can share mechanics of equal or greater predominance. Yes, there is also a place for exploration, history or attributes that allow us to customize our character, but all of this spreads loops specifically built around the action, a true engine and constant test of our aptitude to push development forward. Even if the rest fails or does not receive the same attention as in other games, combat is responsible for keeping the experience afloat, be it due to its intensity, its tactical variants, its ability to reward lateral thinking or any other playable resource that we incite to go for the next group of enemies.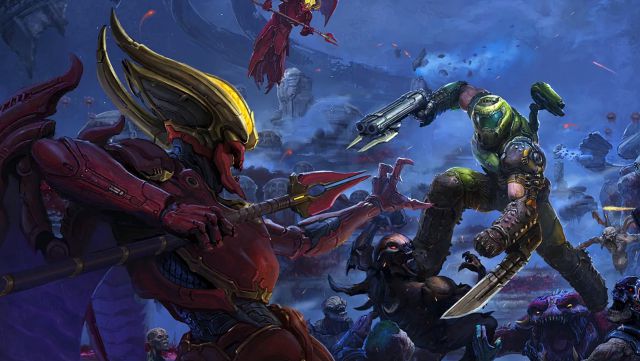 Huntdown
Developer: Easy Trigger Games
Release: May 12
Platforms: PC, PS4, One, Switch
FreeGameTips Reviews (8.0)
In the midst of a revival of interest in cyberpunk, Huntdown proposes a frenzied journey into the past both by capturing the dystopian retro-futurism of the eighties through highly inspired pixel art and by doing it via a side-scrolling shooter reminiscent of classics like Contra or Metal Slug. Beyond an unfeasible level of detail in arcades or consoles from three decades ago, the optional use of covers gives a somewhat more modern touch to a family game since its inception, although not without surprises when tinkering with loads of weapons as satisfactory as electric katanas, laser cannons or shotguns. The three protagonists have one exclusive, with infinite ammunition, but all the others are depleted with its use, so the game encourages constant rotation and experimentation. The differentiation between them is not too substantial, but in addition to the design and their own weapon, they also come with their own 80s-scented jokes and allow the introduction of a local cooperative. It may not go down in history for reinventing the genre, but it does offer a straightforward and well-tuned old-school experience.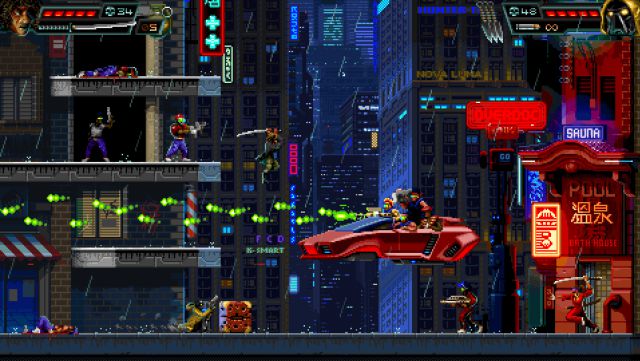 Sakuna: Of Rice and Ruin
Developer: Edelweiss
Release: November 20
Platforms: PC, PS4, Switch
FreeGameTips Reviews (8.2)
In a year with a new Vanillaware game (Muramasa, Dragon's Crown) it would have been normal to see them on this list, but the gender change they have bet on with 13 Sentinels means they are left for another day. Luckily, the Japanese Edelweiss has picked up her baton and left us a very good side scrolling hack and slash. In the skin of Sakuna, a deity degraded after an accident, our labors are divided between the battlefield and a literal field of cultivation. As the title indicates, Of Rice and Ruin alternates between the pure action in levels where we face multitudes of demons to obtain resources, and the more relaxed stays on the farm where we plant, water and collect rice throughout the seasons. The two systems are of great importance, to the point that defining Sakuna as "action" is insufficient (the influence of sagas such as Rune Factory is clear), but both facets feed off each other and form a harmonious whole: fighting is vital to improve the cultivation, and cultivation is vital to improving Sakuna in combat. A very interesting hybrid if the changes of rhythm do not bother us.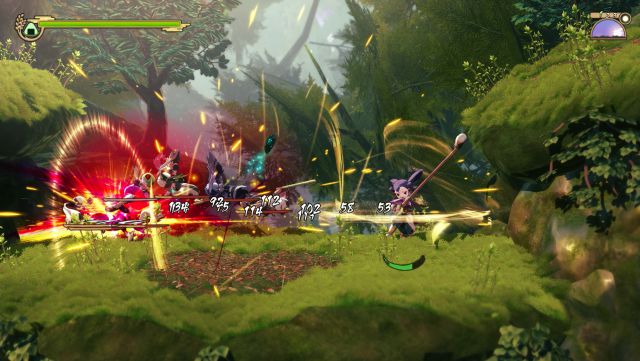 Ghostrunner
Developer: One More Level
Release: October 27
Platforms: PC, PS4, One, Switch
FreeGameTips Reviews (8.2)
We return to cyberpunk with a title that also has frenetic action and katanas, but plays quite differently than Huntdown: Ghostrunner combines first-person parkour with hand-to-hand combat in a development that is as bloody as it is demanding. Although at the superficial level it may seem like a mix between Mirror's Edge and Dishonored with neon lights and electronic music, in practice it makes us get into routines more typical of games like Super Meat Boy or Hotline Miami, with constant deaths and reboots. Advancing requires dexterity on the platform and the execution of techniques such as parries because both our protagonist and his enemies die at the first blow. Charging from the checkpoints, luckily, is also instantaneous to keep us moving and trying again before we get carried away with frustration. The peaks of difficulty sometimes make it almost inevitable, but the agility of the protagonist – in addition to running along the walls, we can propel ourselves with a hook or perform dashes that slow down the action and allow avoiding projectiles in the air -, the gore of the cuts and the careful futuristic aesthetics do important merits in its favor.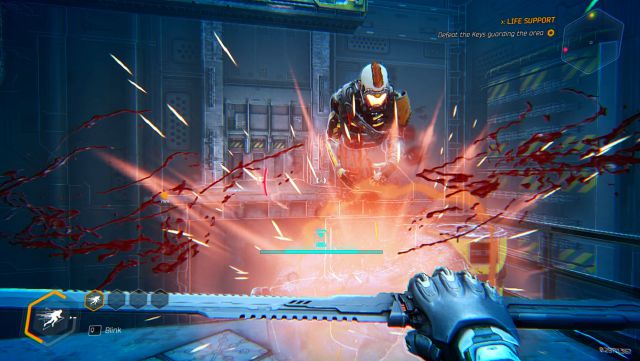 Call of Duty: Black Ops Cold War
Developers: Treyarch, Raven Software
Released: November 13
Platforms: PC, PS4, One, PS5, Series X / S, Stadia
FreeGameTips Reviews (8.2)
To no one's surprise, the Call of Duty saga returns for the sixteenth consecutive year and is once again among the best action titles. In its constant leap between different times and conflicts, the new installment lands again in the Cold War to show off the digitized version of Ronald Reagan and take us to places like Vietnam, Berlin or the KGB headquarters in Moscow. The development also acquires detective overtones, with a base from which the team departs to carry out missions – some mandatory, others optional – in which to gather information and to which it returns to connect the dots and establish new objectives. On such missions, the formula tends to be fairly familiar, alternating foot-gun fights with car chases, turret sections, and other bombastic events, but there's no shortage of calmer stealth and investigation sections either. It is a very varied campaign in its rhythms and situations, with lots of climactic moments, although also shorter than desired even by Call of Duty standards, making the purchase more or less recommended depending on our added interest in multiplayer and a zombie mode also revised for the occasion.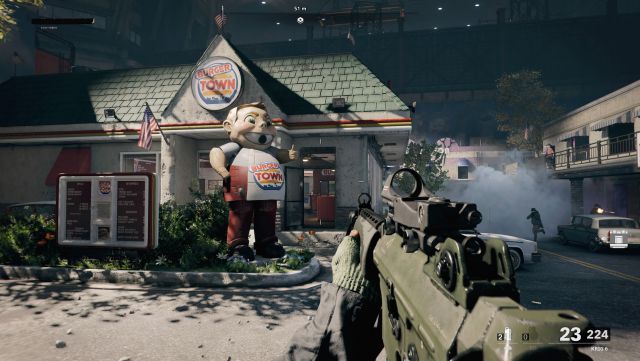 Streets of Rage 4
Developers: Dotemu, Lizardcube, Guard Crush Games
Release: April 30
Platforms: PC, PS4, One, Switch
FreeGameTips Reviews (8.7)
And from a saga that never fails, to another that has returned after two and a half decades in limbo. After enjoying an intense boom between the late eighties and early nineties, beat 'em ups (or, in national terms, "I against the neighborhood") like Double Dragon, Final Fight and the Streets of Rage itself practically they extinguished with the arrival of three dimensions that invited us to open up the playing field and mobility. However, if something has shown the rebirth of some genres and proposals favored by indies or small studios, it is that the formulas of yesteryear still work if they are revived with love and new ideas. Streets of Rage 4 is the perfect example, with hand-drawn graphics that look great today and will continue to do so for another couple of decades, a precise combat system and more possibilities in the elaboration of combos, greater variety of designs and routines. enemies, an improved use of weapons that we can pick up in the scenarios or a mechanic to spend and then recover life by attacking (Bloodborne style). Old school perfectly adapted to the new syllabi.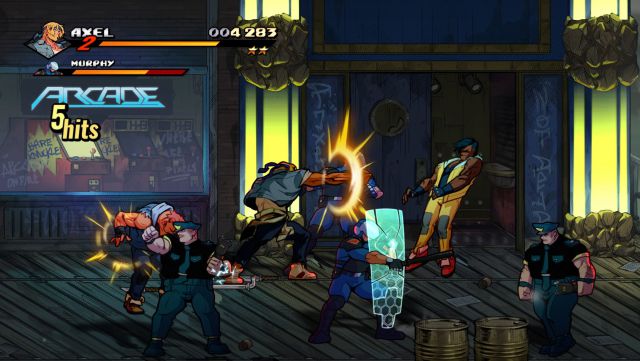 Nioh 2
Developer: Team Ninja
Released: March 13
Platforms: PC, PS4
FreeGameTips Reviews (9.0)
Launched almost four years ago, the first Nioh still remains one of the best derivatives of the Souls current thanks to Team Ninja's skill in mixing the formula of exploration full of dangers, combat modulated by limited resistance and the need to recover. resources lost between kills with the most agile action in the Ninja Gaiden series. The presence of more elaborate combos, stays that vary the way each weapon is wielded, and the ability to both regenerate quickly and use spent Ki (resistance) to dispel demonic fields led to a more technical combat than that of From Software. One now revised and improved in its sequel – or prequel if we rely on the plot context. Our character this time is also capable of transforming for a few moments into guardian spirits that previously only provided passive improvements and temporary boosts, something that allows us to reject the most forceful attacks of the enemies. With this comes more customization, more types of weapons and armor, more complete skill trees and improved multiplayer functionalities, all within the framework of a development with more varied and intricate levels. It's more of the same, but consistently better.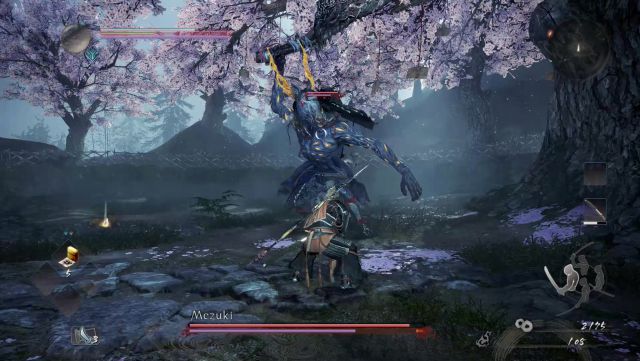 DOOM Eternal
Developer: id Software
Release: March 20
Platforms: PC, PS4, One, Switch, Stadia
FreeGameTips Reviews (9.0)
Upon its arrival in 2016, the previous DOOM rose as the GOTY of this magazine thanks to its profound reinvention of FPS. After a handful of years dominated by coverage systems that conditioned the rhythm and use of scripts that guaranteed spectacle with minimal player mediation, id Software returned to the board and designed a game that would constantly push us into the heat of combat to dominate it. Enemies moved without stopping and with great speed, and executing them violently was the best way to recover the lost life. It was a game of extreme intensity that seemed difficult to scale, but Eternal does just that, increasing the need to use its iconic chainsaw to recover ammo, other secondary weapons to recover shield, and adding a multitude of extra functions to the normal ones. The sequel hardly wastes time with paperwork and raises the degree of action and demand with a confidence more typical of an expansion (it is what The Old Hunters to Bloodborne), substantially increases the number and types of enemies, adds new offensive dynamics and defensive combat (including a useful dash) and also offers a more meaningful and varied exploration between fights. It's DOOM on steroids. And cocaine.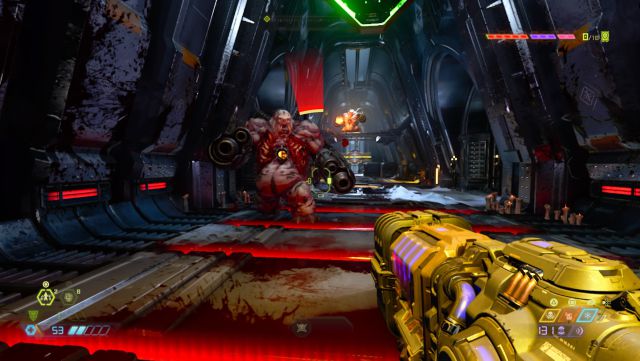 Hades
Developer: Supergiant Games
Released: September 17
Platforms: PC, Switch
FreeGameTips Reviews (9.3)
Supergiant Games has become, and rightly so, one of the most well known and acclaimed indie studios. From Bastion to the recent Hades, passing through Transistor and Pyre, this American team has not only not taken any false step in its journey of almost a decade through the industry, but has established itself as the great reference when it comes to Top-notch isometric action also characterized by gorgeous hand-drawn graphics and engaging world and character construction even before you even consider the enormous possibilities of your battles. That Hades, a roguelike set in the underworld of Greek mythology, is one of the best action games of 2020 is, therefore, anything but a surprise. Although the degree of expertise with which they have managed to rise this time among the others is something worthy of special attention.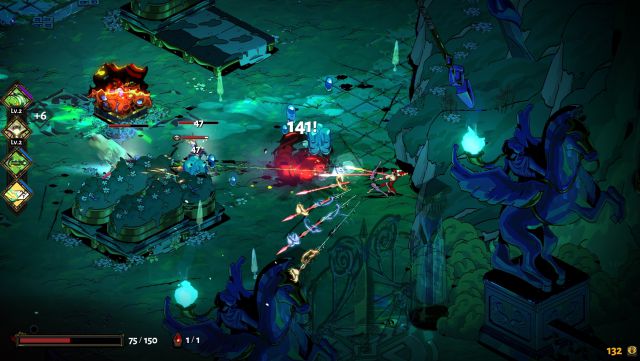 Although on paper its fundamentals are well known (procedural generation of enemies and rewards, high difficulty, wide variety of viable builds), Hades takes the formula to the next level thanks to its exquisite audiovisual presentation, seamless control, a level of density and refinement more typical of games where everything is placed manually and even a very careful narrative facet. The inevitable deaths that function as reboots of the adventure are also new opportunities to learn about the (infra) world and its inhabitants, rewarding failures in their own way and encouraging a new start with new knowledge. Even reaching the end successfully is not enough to complete the story arc, replayability is as rooted in the story as it is in its own playable systems, making Hades an action experience full of nuances, self-improvement and secrets only viable in this medium.