We take a look at the games every PlayStation Studios team has on their hands, like the upcoming Naughty Dog and Santa Monica PS5 exclusives.
Just over two weeks ago, it was Xbox Series X / S buyers who felt like a child on Three Kings Day. To them and the undecided we dedicate an article about the bright future of the new Microsoft consoles. An extensive report in which we reviewed all the games that are baked in the kitchens of Xbox Games Studios. Now it is the PlayStation 5 fans who are in the premiere, the ones who move everywhere levitating a few centimeters above the ground, as if they were on a cloud, and they are the ones who accumulate more dark circles than usual after their first tainted at front of the Dualsense. This time it is for them, and again also for the undecided, for those who still have enough space and merits in the letter to Santa Claus, for whom we make a compilation of the future of PS5 and all the games that are on the way for her thanks his private reindeer, the members of PlayStation Studios. A cluster of names broader than ever, as this generation has joined the Insomniac Games, Pixel Opus, Sony Malasya and Visual Arts family, among others. In it there are developers who have changed their destiny compared to a few years ago, some for the better (Bend Studio, Guerrilla Games) and others to be seen (San Diego Studio, Media Molecule). We invite you to let us put on our long teeth and ignore the trembling in your pocket. Here are all the future plans for PS5:
Insomniac Games
Foundation year: 1994 (with Sony since 2019)
Headquarters: Burbank, California (United States)
Approximate number of employees: 300
Featured games: the original Spyro trilogy (1998-2000), the Ratchet & Clank (2002-present) and Resistance (2006-2011) sagas, Sunset Overdrive (2014), Marvel's Spider-Man (2018) and Spider-Man: Miles Morales (2020)
We start with the latest and brand-new addition to the PlayStation factory. On August 19, 2019, Sony acquired Insomniac Games for $ 229 million. A figure that, knowing the pace at which the studio works, will not take long to recover. The developer is one of the most prolific in the industry and has published more than 30 games throughout its 26-year history. In fact, it is one of those responsible for giving a first boost to the catalog and sales of PlayStation 5, for which Spider-Man: Miles Morales has just launched, the remastering of the original Marvel's Spider-Man and very soon they will also release Ratchet & Clank : Rift Apart, scheduled for early 2021 (and completely exclusive to PS5). Insomniac is not the type to hit the brake pedal.
Such a production rate is due, among other things, to the fact that the studio has approximately 300 employees divided into two groups working on different projects, one of them from the official headquarters in California and the other from North Carolina. So although the short-term future is more than covered with Ratchet & Clank, it would not be surprising if part of Insomniac is preparing something for 2022, or 2023 at the latest. And after speculating, much has been said about the possibility that the studio will resume Sunset Overdrive, either with a sequel, or with a remaster of the original for PlayStation 5. It should be remembered that this was exclusive to Xbox One when it came out back in 2014, but it is Insomniac who has his rights and could bring it without problems to the Sony platforms. In fact, members of the studio last year voted Sunset Overdrive their "second favorite creation" in the company's entire history. Between that and his fondness for sequels, it would be strange not to cross paths with the brand again. In any case, Insomniac has also become famous for releasing a new IP on each generation of consoles (Spyro on PSX, Ratchet & Clank on PS2, Resistance on PS3 and Sunset Overdrive / Spider-Man on Xbox One / PS4), so the same surprise us on that side. Many different options that will give our favorite wall-crawler a well-deserved rest, whose numbered sequel, Marvel's Spider-Man 2, we also have in the long run. Therefore, Insomniac is a first guarantee of quantity, quality and variety.
Naughty dog
Foundation year: 1989 (with Sony since 2001)
Headquarters: Santa Monica, California (United States)
Approximate number of employees: 450
Featured games: the original trilogies of Crash Bandicoot (1996-1999) and Jak and Daxter (2001-2005), including driving title, and the Uncharted (2007-present) and The Lasf ot Us (2013-present) sagas
One of the jewels in the crown. Every time Naughty Dog makes an appearance it is to give us a new graphic reference and a candidate for game of the year. The last of them has been The Last of Us: Part 2, which we have heard a lot about in recent months and which we will continue to do so shortly, as it reaps GOTY (Game of the Year) awards. For now, the title has already won the Golden Joystick and tops the nominations of the famous Geoff Keighley awards, The Game Awards. But Ellie's adventure is not just a thing of the past, it continues to dominate the most immediate future of the developer. Not so much because a The Last of Us: Part 3 is on the way (the team recently confessed that they are exhausted and have no plans for a third installment, nor for a DLC like Left Behind), but because of the arrival of multiplayer mode of the sequel. Unlike the original, The Last of Us 2 came out without online, and although it is a saga where the campaign and its story occupy a predominant position, the multiplayer mode of the first was especially original and created a large community around it. We know that Naughty Dog's online division has been working on it for a long time, that its code name is Factions, and several early gameplays of it have even leaked online. Neil Druckmann himself asked us a few months ago to be patient because the wait "will be worth it." It seems the next stop of the study, it may be one of the surprises of 2021 and although everything indicates that the base game will not be needed to enjoy it, the same thing comes with an improved version of it, in line with what happened. with the first The Last of Us on PS3 and its remastered version for PS4. Time will tell.
Leaving aside the clickers, the latest job offers on the Naughty Dog website make it clear that the studio is also working on a new project for PlayStation 5. Nothing is known about it beyond what appears in these offers , in which they speak of "new generation graphics". Most of the rumors suggest that it would be a new IP, something that is in line with the developer's curriculum, which usually changes its scene with each console change, or with every three numbered deliveries of her work (already by now we accumulate The Last of Us, Uncharted 4 and The Last of Us: Part 2). Coming from the minds that gave us characters and universes as diverse as those of Crash Bandicoot, Jak, Nathan Drake or Ellie, it is difficult to imagine where his talent can come from this time. But let no one rule out that we see a new chapter of Uncharted. It is the first series for which the studio has made four numbered installments, and the company is so large that it was even able to handle a standalone title, The Lost Legacy, while working on other releases. And given the success of the franchise, it is difficult to believe that it could end in limbo, so it will be necessary to see if they do not end up giving it to third parties, if they expand it with more adventures of their secondary ones (perhaps a spin off on Sully?) Or if directly there is an Uncharted 5. The voice actor of Nathan Drake (Troy Baker) was pronounced in favor of this last option and the own Neil Druckmann, now vice president of Naughty Dog, left the door open recently: "Maybe some day" . Go one way or another, Naughty Dog once again serves Sony as a promise of heart attack graphics and single-player adventures of those that are remembered.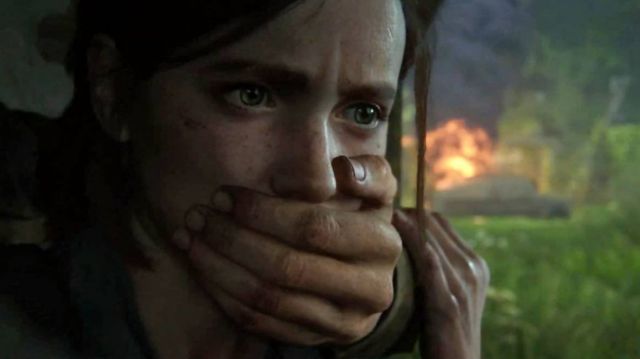 Despite the secrecy, the immediate future of Naughty Dog seems clear: a new multiplayer based on The Last of Us.
Santa Monica Studio
Founded year: 1999 (part of Sony since its founding)
Headquarters: Obviously, Santa Monica, in California (United States)
Approximate number of employees: 200
Featured Games: The God of War Saga (2005-Present)
Another of Sony's great spearheads. Kratos' parents have done the most for Greek mythology since the time of Ovid and The Metamorphoses. But be careful, because far from being satisfied with that, in 2018 they also assaulted the Norse myths from the hand of God of War. Plot sequel and reboot of fundamentals, the return of the Ghost of Sparta became for many the best PS4 game and even took the GOTY from Rockstar and Red Dead Redemption 2. It already has an announced sequel, God of War Ragnarok, and this will be the one that concentrates all the efforts and attention of the study during the coming months. There are several questions in the air, such as if it will really arrive in 2021, as its first trailer promised, or if we will have a version for PS4 and therefore it will not be exclusive to PS5. But regardless of these issues, that existence is in development guarantees a new epic of excessive ambition and explicit battles. One more notch for the legend of Kratos, one of the most critically and publicly acclaimed of how many make up the PlayStation Studios catalog. Also, the end of the last God of War left us with our hearts in a fist and anticipated the mother of all battles. The confrontation between the gods of thunder and war can only go well for one side: PS5 players.
But Santa Monica Studio is much more than God of War. People tend to ignore and undermine this facet of hers, but the developer has been acting as an incubator for years and giving voice to much smaller studios to which she guides and offers human and financial support. Flow, Flower and Journey, the games from Thatgamecompany, would not have been possible without your help. The same happens with the different installments of the PixelJunk saga, from Q-Games, or with Warhawk and Starhwak, from Lightbox Interactive. Do independent projects like The Unfinished Swan, Everybody's Gone to the Rapture, Escape Plan, Linger in Shadows, Fat Princess, Sound Shapes or Here They Lie sound familiar to you? Well, they are some of the many (many) examples in whose conception Santa Monica Studio worked. And there are not so small ones, like Twisted Metal: Black, The Order 1886 or PlayStation All-Stars Battle Royale. In return, many of these releases go on sale earlier on Sony platforms, or even do so exclusively. In other words, in addition to wreaking havoc on the Olympus, Santa Monica Studio is in charge of making a catalog and serves as a springboard to new experiences of the most innovative and heterogeneous. A work in the shadows that later crystallizes in dozens and dozens of titles that come to our hands without us knowing very well what to expect, without having heard of them, and afterwards they become very special titles, with a place for always in our little hearts.
Guerrilla Games
Foundation year: 2000 (with Sony since 2005)
Headquarters: Amsterdam (Netherlands)
Approximate number of employees: 400
Featured Games: The Killzone Saga (2004-2013) and Horizon Zero Dawn (2017)
We arrive at the first European study on this list and at the same time the second largest of its members. After Killzone: Shadow Fall, the launch game for PS4, Guerrilla Games decided to take a break from so much helghast and tried a change of scene. It was a risky decision. The last installments of Killzone had sold below expectations and Shadow Fall in particular did not reach 75 on Metacritic. It was a time when budgets and development time were skyrocketing, and Guerrilla was talking to Sony about throwing it all away, changing genres, trying new things and starting from scratch. More than madness, it was a burst of passion and desire that ended up crystallizing in the outstanding Horizon Zero Dawn, which in its day became the fastest-selling new PS4 IP on the console. To date, Aloy's adventure has sold more than ten million units and has even had its own expansion, The Frozen Wilds. It was such a success that Sony decided to invest and rely even more on the talent of the team. It brought them from 250 to 400 employees and Hermen Hulst, co-founder and managing director of Guerrilla Games, was promoted and put at the helm of Sony Worldwide Studios. Almost nothing. A generation later they have become one of the great warships of the PlayStation brand.
Guerrilla's situation is now very different from that experienced at the dawn of PS4. His next project, Horizon Forbidden West, does not come to fill the launch catalog and it is no longer a new IP with which to try his luck and see if the flute plays. We are talking about a console seller, one of the most important premieres of 2021 and a candidate for everything. The fact that it will also have a port for PS4 has caught us on the wrong foot, why lie, but we still firmly believe that it will be one of the first titles that manages to squeeze the potential of PlayStation 5. One of its first technical and good showcases sample of the evolution and growth that the study has experienced. It would be unfair to speak of the original as a sleeper with the budgets that it managed, but it was a pleasant surprise. Aloy's new adventure has to serve as a consecration and be just the first stop along the way. Because if Santa Monica Studio or Insomniac Games can run two jobs in parallel and divide their staff into two groups, Guerrilla, which now has more employees than these, should also be able to provide us with more than one game every four years. (So ​​far we forgive you for the extra effort of remaking the Decima Engine, the graphics engine that I also use, for example Death Stranding). Her future seems like a difficult and exciting challenge that could lead us to talk about her in a few years just as we do now about Naughty Dog. And those are major words. Let no one lose track of them.
Sucker Punch
Year of foundation: 1997 (with Sony since 2011)
Headquarters: Washington (United States)
Approximate number of employees: 150
Featured games: the original Sly Cooper trilogy (2002-2005), the inFamous saga (2009-2014) and Ghost of Tsushima (2020)
If there is one studio Guerrilla Games serves as a mirror and model, it is Sucker Punch. Like Aloy's parents, Sucker Punch was released very early in the PS4 catalog with inFamous: Second Son and then decided to change the record completely (First Light aside). The result of their work has been a little more begging than in the case of the Dutch, but it has been with us since summer. We are talking about Ghost of Tsushima, nominated for Game of the Year at The Game Awards and the only release that, ironies of fate, has managed to snatch Horizon Zero Dawn the title of the fastest-selling new PS4 IP in the history of the console. It is not his most critically acclaimed work, but it is the best-selling and the one with the best reception from users (with a 9.2 on Metacritic after more than 18,000 votes). A beautiful adventure with a unique setting and a great playable base. With the studio still hungover post-launch, it's too early to talk about their upcoming adventures, but Tsushima's success should bring them more pampering and attention from Sony, or perhaps a new status, just like Guerrilla Games did. It wouldn't be unusual to hear in the coming months about the studio's growth, or its renewed creative freedom. Harvesting such numbers, the idea of ​​a sequel to Ghost of Tsushima should be on the table, as well as waiting a bit before bringing back the inFamous series, much loved by the PlayStation community. They may even be considering resurrecting Procephy, a canceled idea from which several videos were recently leaked. But to be honest, chances are that by now they haven't even decided what to do now and should take a few months to think about their future.
Polyphony Digital
Foundation year: 1998 (part of Sony since its founding)
Headquarters: Tokyo, Japan
Approximate number of employees: 200
Featured games: the Gran Turismo saga (1997-present)
It was made to beg on PS3, since the console was launched in 2006-2007 and Gran Turismo 5 did not arrive until 2010. The same happened with PS4, a platform that was released in 2013 and did not receive Gran Turismo Sport until 2017. In the latter we even ran out of numbered delivery. But Kazunori Yamauchi, the famous president of Polyphony Digital, gave us a wonderful surprise during the PS5 presentation by confirming that this time the same will not happen. Gran Turismo 7 is already underway and will be available during the first year of the PlayStation 5's life. The latest information on this goes further and points to the first half of 2021. The title promises 4K, HDR, 60 images per second, nonexistent load, 3D sound, unpublished functions in the saga to take advantage of the new control and an important graphic leap with respect to Gran Turismo 6. A host of characteristics to which we must add those that always repeat in the saga. Or what is the same, Yamauchi's passion for detail, numbers (of cars, circuits … etc.) that will not stop growing based on updates and a competitive scene that will reign for the next few years. Polyphony Digital starts the generation stronger than ever, so some exciting years are coming for lovers of speed and driving games, of which PS5 seems to be well served for now.
Bend Studio
Foundation year: 1993 (part of Sony since 2000)
Headquarters: Bend, Oregon (United States)
Approximate number of employees: 150
Featured Games: Bubsy 3D (1996), The Siphon Filter Saga (1999-2007), Resistance: Retribution (2009), Uncharted: Golden Abyss (2011) and Days Gone (2019)
It's one of Sony's oldest studios, but it's also one of the closest to disappearing. Until the release of Days Gone in 2019, no one would have been surprised if Bend Studio followed in the footsteps of Evolutions Studios or Studio Liverpool. The creators of Siphon Filter hadn't worked on a desktop game since the days of PlayStation 2, when they made Siphon Filter: The Omega Strain. The saga was in clear decline and the poor reception of the latter (with a 65 mark in Metacritic and ridiculous sales) forced them to have to play the role of errand boy from that moment. They were carrying out what was ordered. Was it necessary to fill in the PSP and PS Vita catalog? Well to it. That later a port of those same portable games was needed to fire PS2? No problem. How? Is a portable spinoff of Resistance and Uncharted needed, but its creators busy with other things? Nothing happens. The studio lacked creative freedom and was relegated to minor tasks. We talked at length about their situation in this article: The legendary story behind Bend Studio, in which we also remembered how Sony tried to replicate the successes of Super Mario 64 and GoldenEye with them. The luck of the developer ended up changing, and although they did not step on PS3, they would be allowed to make a new project for PS4 (a goodbye?). The reasons for that paradigm shift are recounted in another report, The Great Bend Studio Opportunity, in which we summarized the reasons that led the Japanese giant to regain its trust in Oregon. Confidence that would end up becoming Days Gone.
The rest is history. Although it was difficult to start due to bugs and some of the press made it pay for it in the analyzes, Days Gone became a success (especially in unexpected markets, such as Japan) and had a great word of mouth among people. The title was a tribute to the work of Robert Kirkman and left wanting much more, to the point that, as we said in our Reviews, it seemed the beginning of something great. Normal that Bend Studio itself has since been enthusiastic about the idea of ​​extending the series and that Sony has provided them with a triple A budget for their next project, already underway. Because far from what its technical bill indicated, Days Gone was conceived with a small team, with for example only six people designing its world. Although its developers put winks and Siphon Filter easter eggs in that fascinating Z universe, showing that they have not forgotten the Gabriel Logan saga, everything seems to indicate that the most immediate future of Bend Studio passes through Days Gone 2. But who knows if in a few years we do not have Logan and Joanna Dark (from Perfect Dark) fighting a duel with two reboots of their sagas that also serve as maximum exponents of the colors of Sony and Microsoft, respectively. Whether zombies or spies are among their plans, the best Bend Studio in years seems to be back on PlayStation, and it's great news for gamers.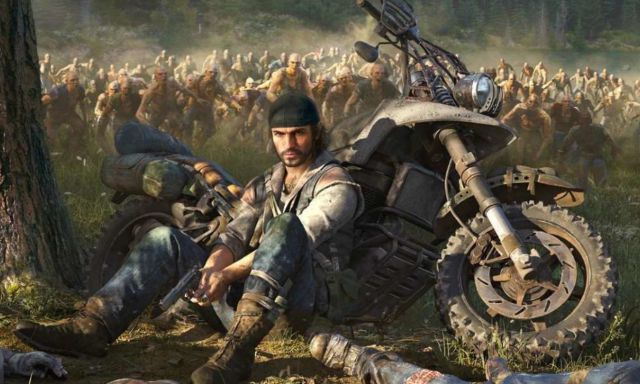 Days Gone is not only called to be an important saga on the horizon of PS5, but it has also saved Bend Studio and allows to dream of the return of Siphon Filter.
Average Molecule
Foundation year: 2006 (with Sony since 2010)
Headquarters: Guildford, Surrey, England
Approximate number of employees: 50
Featured Games: LittleBigPlanet Saga (2008-2014), Tearaway (2013) and Dreams (2020)
The second of the European teams on this list. The excessive ambition of Dreams, her latest work, has taken its toll on Media Molecule and has kept her entertained for longer than she surely wanted. Announced at the 2013 PlayStation Meeting, the game was forced to come out as early access back in 2019 (being the first Sony game to be published in that format) and it did not release its final version until July 2020. This has caused that the presence of Media Molecule on PS4 has been reduced, with only one title published in the last five years and three throughout the life of the console (one of them a port of PS Vita, Tearaway Unfolded, and another cross gen with PS3, LittleBigPlanet 3, in which he also had to count on the help of third parties, Tarsier Studios and Sumo Digital). This loss of importance today and in Sony's day-to-day life should not make us forget that for the past generation, Media Molecule reinvigorated the platform genre on PS3, reinvented the term "community" and made publishers fashionable, serving as Precursor to the boom of the formula "create, play and share". He also gave us the sackboys, those unforgettable and expressive esparto creations that they made the PlayStation mascot during the last decade, a crown that they must now share with the friendly protagonists of Astro bot. A good number of achievements (all of them considerable) in his first years of life.
More importantly, remember that, despite its long cooking time, Dreams has turned out to be a superlative game with an average 8.9 on Metacritic. For this reason, Media Molecule has made it clear that its short, medium and long-term plans continue to go through him. They want to expand their already enormous options and possibilities, polish the experience and make it known to the general public. On more than one occasion they have emulated Bungie with Destiny, daring to speak of "a game for the next ten years." Although it will surely end up developing projects in parallel such as Tearaway, right now they do not seem a priority for the developer, which has even left in the hands of Sumo Digital the spin offs of LittleBigPlanet, see the case of Sackboy: An adventure in a big way. Therefore, the first steps of Media Molecule on PS5 will be from the hand of Dreams, which will be its community and the benefits of the new console who make him finish evolving. But beyond Dreams, the future of Media Molecule is a strange and dangerous unknown
San Diego Studio
Foundation year: 1997 (part of Sony since 2001)
Headquarters: San Diego, California (United States)
Approximate number of employees: unknown
Featured Games: MLB The Show Saga (1997-Present), ModNation Racers (2010), Sports Champions (2010) and LittleBigPlanet Karting (2012)
When talking about PlayStation Studios, people don't usually think of San Diego Studio, but they have been linked to the brand for more than twenty years and releasing one game – at least – every year. The problem is that most of these titles they launch are the annual installments of the MLB The Show series, which is to the world of baseball what FIFA is to football, or NBA 2K to basketball. Historically they have not been limited only to that, having also tried their luck with arcade driving games, such as ModNation Racers and LittleBigPlanet Karting, and even Sony turned to them to develop the first first party titles of PlayStation Move, such as Sports Champions and Medieval Moves, but it has never gone any further. His last attempt was at the hand of Drawn to Death, the most recent madness of David Jaffe (designer of God of War and Twisted Metal), but it did not end too well either. In any case, with the new generation things could be about to change completely at San Diego Studio, so we better be attentive to their every move.
About a year ago, Major League Baseball (MLB) and its players association announced that the license will no longer be exclusive to Sony consoles. Starting in 2021, the games in the saga, which curiously will continue to be developed by San Diego Studio, will also be released on other platforms, after more than two decades without doing so. A significant loss, because although it is not very popular here, the series has interesting sales and is always above 8 on Metacritic, which is not exactly easy. This seems to have changed Sony's plans for the studio and in the long term the intention would be to see them again creating more of their own content and first party. Last year, without going any further, they changed their logo and offices, and Sony opened a second studio in the same city with which they could be collaborating. We will talk about him later, but seeing all the talent they are absorbing from Naughty Dog, rumors suggest that they could be the chosen one to make the new Uncharted installments. Whether it is fulfilled or not, and waiting to see how both teams relate, what is clear is that after the era of PS4, in which they were limited to baseball, San Diego Studio could fight on many more fronts, as made during the PlayStation 3 era. This generation the company could greatly change the perception of it and be one of the aces up Sony's sleeve.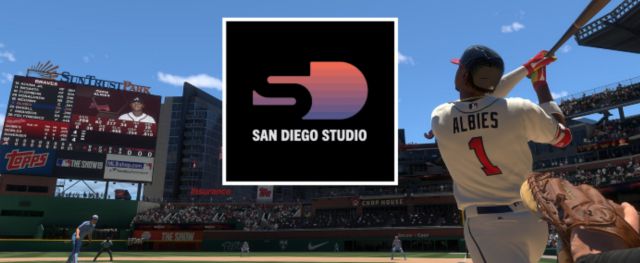 The changes around San Diego Studio are too many and too suspicious. The MLB saga will cease to be exclusive in 2021; the team has changed offices and logo a few months ago; Sony has installed a new team called Visual Arts in your own city and is signing Naughty Dog veterans …
Pixel Opus
Foundation year: 2014 (part of Sony since its founding)
Headquarters: San Mateo, California (United States)
Approximate number of employees: 25
Featured Games: Entwined (2014), Concrete Genie (2019)
In its day, thatgamecompany signed an agreement with Sony to develop three independent-cut games exclusive to its platforms. Three games that would end up being acclaimed by critics and the public, and that we would know by the names of Flow, Flower and Journey. After the contract ended with the launch of Journey in 2012, thatgamecompany decided to go multiplatform to bring their ideas and experiences to new systems, such as the mobile market or Nintendo Switch, where Sky: Children of the Light will soon be published. Sony thus lost the architects of three titles that, despite their budget, were differential for their catalog and represented the PlayStation brand more (and better) than some triple A games. Determined to find a studio that would replace them and go Capable of fulfilling that role, Sony created Pixel Opus in 2014. It is its smallest team, made up of just over twenty people, including several industry veterans and young talents fresh out of San José State University. , in California. The objective is to manufacture new IPs, give free rein to the imagination and stand out from the conventions by testing and experimenting with all kinds of proposals that enter through the eyes and move the controls. It is said early and seems easy, but nothing could be further from the truth. The responsibility to replace thatgamecompany is not a backpack, but a slab. Can you emulate something so unique and special, so … author's?
We do not know, but still, Pixel Opus is defending itself well in such work. Leaving aside Entwined, which served as their cover letter, their latest fantasy, Concrete Genie, caught the attention of locals and strangers, and is one of the most attractive and visually striking titles on PS4. Nominated for multiple BAFTAs, Golden Joystick Awards, DICE Awards and The Game Awards, he had a huge run through the 2019 fairs and awards galas. He has a 75 on Metacritic and an 83 on the part of users, notes that show that Pixel Opus may not be like its predecessor in office, but it has its own personality and talent to spare, with which to surprise us from time to time and fill an important gap in the PlayStation Studios catalog. Something similar to what Double Fine does within Xbox Game Studios, saving the (enormous) distances. No creemos que se vayan a prodigar mucho, pero cuando lo hagan no dejarán indiferente a nadie.
London Studio
Año de fundación: 2002 (parte de Sony desde su fundación)
Sede: Londres, Inglaterra
Número aproximado de empleados: desconocido
Juegos destacados: Juegos para Eyetoy (2003-2006), SingStar (2004-2017), Gangs of London (2006), PlayStation Home (2008), Wonderbook (2012) y Blood & Truth (2019)
No ha sido la generación más fácil para London Studio. De hecho empezó tarde, en 2016, con el lanzamiento de PlayStation Worlds para PS VR, y siguió con el anuncio de que Sony cesaba un número importante de puestos de trabajo dentro de la desarrolladora. El equipo se venía encargando de los títulos más "sociales" de la marca, como el mítico PlayStation Home, y ha estado siempre al pie de cuantos periféricos se han ido sacando Los micrófonos de SingStar; la cámara EyeToy, para la que hicieron cerca de una decena de títulos; o los mandos de control por movimiento, PlayStation Move, a los que dedicaron Wonderbook. Por eso dicho estreno se hizo de rogar hasta la llegada de las gafas de realidad virtual de PS4, y como decíamos, no tuvo una gran acogida y vino acompañado de varios despidos. Aunque por momentos estuvieron al borde del cierre, sobre todo en una época de apretarse el cinturón en la que la mismísima Evolution Studios (MotorStorm, Driveclub) tuvo que echar la persiana. Por suerte, en su despedida de la consola han salvado los muebles con el que posiblemente sea su mejor título hasta la fecha, Blood & Truth, una aventura al más puro estilo 007 en realidad virtual. Un derroche de acción y adrenalina que acaparó numerosos premios y alcanzo el 8 en Metacritc (por parte de prensa y usuarios). Lo que era un clavo ardiendo se ha convertido en su título de cabecera y les ha abierto muchas puertas. Los prototipos filtrados de un nuevo casco de realidad virtual para PS5 y las últimas ofertas de trabajo de London Studios, en las que buscan gente para nuevos proyectos de VR, nos llevan a pensar que PS5 seguirá apostando por esta tecnología y contará con su propio modelo en los próximos años, al frente de cuyo catálogo podría estar London Studio, que tiene en sus manos una oportunidad de oro (bien ganada, por otra parte) para dar un vuelco a su situación. Una buena señal de los que esperan que Sony de un paso más en sus "PlayStation Worlds".
Japan Studio
Año de fundación: 1993 (parte de Sony desde su fundación)
Sede: Tokio, Japón
Número aproximado de empleados: 400 personas
Juegos destacados: las sagas PaRappa the Rapper (1996-2017), Wild Arms (1996-2018), Ape Escape (1999-2011), The Legend of Dragoon (1999), LocoRoco (2006-2017), Patapon (2007-2011), Ico / Shadow of the Colossus / The Last Guardian (2001-2016), Puppeteer (2013), Knack (2013-2017), Siren (2003-2008), Gravity Rush (2012-2017), Astro Bot: Rescue Mission (2018) y Astro's PlayRoom (2020)
Hemos citado más juegos destacados que con ningún otro estudio, pero ni juntándolos todos estamos seguros de sea una muestra representativa de cuanto es capaz de ofrecer Sony Japan Studio. Se trata de una de las divisiones más grandes de la compañía, la principal en su territorio de origen, y es de las más plurales y trabajadoras de su catálogo. Para que os hagáis una idea, desde 2015 han publicado más de 20 juegos. Muchos de ellos títulos son menores y remasterizaciones, cierto, pero es una media de más de 4 juegos al año. El estudio se divide en muchos grupos distintos, como Team Asobi (los responsables de Astro Bot: Rescue Mission y de una de las primeras sorpresas de PlayStation 5, Astro's PlayRoom, un homenaje a la historia de los videojuegos que viene de forma gratutia con todas las nuevas consolas). Pero hay muchos más, como el Team Siren (responsable de las sagas Siren y Gravity Rush), o el Team Ico (artífices de la famosa trilogía de Fumito Ueda). Es un estudio enorme que a menudo sirve cantera de nuevas IP y sorprende con muchas de sus creaciones, las cuales generan expectación incluso en occidente. Y tal y como hace Santa Monica, prestan ayuda a muchos desarrollos cuyo núcleo está en Japón, como por ejemplo fue el caso de Bloodborne, de From Software, o como ha pasado más recientemente con el remake de Demon's Souls, primer gran exclusivo de PS5. Su logo será de los que veamos con frecuencia en la nueva consola y asegura un surtido constante de lanzamientos con una sensibilidad especial, con algo distinto, incluido un ligero aroma a la vieja escuela. No suelen liderar proyectos triple A, nada de grandes producciones, pero cuenta con un gran surtido de segundas espadas, de las que hacen catálogo y multiplican la oferta de la consola. Y al fin y al cabo, tener más dinero no siempre significa hacer las cosas mejor.
Los estudios de apoyo: Sony San Mateo, Sony Malasya y Visual Arts
Son tres de las grandes incógnitas de la compañía y apenas se conoce información sobre ellos. El primer estudio, Sony San Mateo, se remonta a 1998, pero el segundo y el tercero se fundaron hace apenas unos años, Sony Malasya en 2019 y Visual Arts en 2018. Por el momento los tres carecen de producciones propias y se centran en ayudar al resto de estudios internos con sus respectivos desarrollos first party. De San Mateo sabemos, por ejemplo, que echó una mano con sagas como Sly Cooper y SOCOM: US Navy SEALs . Por su parte, de Sony Malasya conocemos únicamente lo que compartió la propia Sony cuando anunció la apertura de su división. Es un equipo al que los demás podrán encargar principalmente tareas de arte y animación, elementos gráficos, y se ha ubicado en Asia por lo "vibrante" del ecosistema y el gran apoyo del gobierno local". Son dos equipos que trabajan en la sombra y raro sería que dejarán más huella que la de su logo al arrancar los juegos. (Y eso si no se reducen a una nota a pie de página en los créditos). Más interesante resulta el caso de Visual Arts, que se ha ubicado en San Diego, donde ya trabaja otro estudio del que os hemos hablado, Sony San Diego Studio. Visual Arts ha venido prestando asistencia en lo que a captura de movimientos y animaciones se refiere, pero de un tiempo a esta parte ha empezado a reclutar gente, la mayoría de ellos viejas glorias de Naughty Dog. ¿Estará la saga Uncharted cambiando finalmente de manos? Las filtraciones no dejan de sucederse, parece un secreto a voces y ardemos en deseos de conocer el futuro de Visual Arts, que se antoja cuanto menos interesante.
ForwardWorks y el mercado móvil
Queda por mencionar la responsable de los juegos para móviles, Forward Works. Una desarrolladora fundada en 2016, ubicada en Tokio y responsable hasta el momento de títulos como Disgaea RPG, ToroPuzzle, Arc the Lad R y Everybody's Golf, todos ellos para iOS y Android. De momento solo opera en Japón, pero teniendo en cuenta que en occidente ya hemos visto cosas como Run Sackboy! Run!, no sería de extrañar que antes o después cruce sus fronteras. Se trata de un mercado muy goloso como para que Sony lo deje escapar y seguramente sea durante la próxima década cuando más clara quede la estrategia de la compañía al respecto.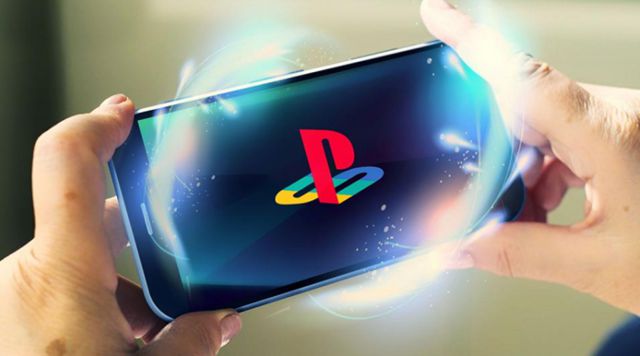 Sony también tiene planes para el mercado móvil y estudios dedicados por completo al mismo, aunque por ahora solo en Japón.
Sony XDEV Europe y los exlcusivos third party
Ponemos punto y final a la presente lista con Sony XDEV (las siglas de External Development Studio Europe), otro equipo dentro de la familia PlayStation que se dedica a echar una mano a las desarrolladoras third party a cambio de que estas saquen su juego antes (o en exclusiva) en las plataformas de la compañía. Algo parecido a lo que mencionábamos de Santa Monica Studio (que hace lo propio en el mercado norteamericano) y Japan Studio (lo mismo, pero en territorio nipón). Sin embargo, al contrario que éstas, Sony XDEV no cuenta con juegos propios. Gracias a ella, por ejemplo, los usuarios de PS3 y PS4 recibieron en exclusiva los títulos de Quantic Dream (Heavy Rain, Beyond Two Souls y Detroit: Become Human). Lo mismo ocurrió con Until Dawn (de Supermassive Games), Heavenly Sword (de Ninja Theory) o Dead Nation (Housemarque), por citar algunos de los muchísimos casos que ha habido. Con PlayStation 5 la historia se repite y por el momento se han encargado de colaborar y sacar adelante en Sackboy: A Big Adventure, Destruction All Stars y Returnal.
Si a las colaboraciones de Sony XDEV, Santa Monica y Japan Studio les sumamos los exclusivos a golpe de talonario, como Deathloop y Ghostwire: Tokyo, que respectivamente son lo nuevo de Arkane Studios (Prey, Dishonored), y la última locura de Shinji Mikami (Residen Evil, The Evil Within), la cosa no para de crecer. ¿Se prestaría From Software a una secuela de Bloodborne? Y hacemos un ejercicio de imaginación y añadimos al cóctel los exclusivos que podría haber en el futuro dada la relación con sus creadores (como Kojima Productions y Bluepoint Games), el futuro de PS5 se antoja brillante, por momentos cegador. La consola cuenta con repertorio de estudios amplio y variado, de experiencia y calidad contrastada, capaces de trabajar en comunión y con una red de contactos que les permite recurrir a terceros sin mayores problemas. Viendo lo que hay planeado para su primer año de vida y echando una ojeada a la presente lista, los usuarios de PlayStation 5 pueden ser más optimistas que nunca pues la consola parece ir a seguir la senda de PS4, capaz de despedirse este mismo año con más de 6 títulos exclusivos por encima del 80 en Metacritic, tres de ellos nominados a GOTY. Y si sus poseedores pueden ser optimistas, los indecisos ya pueden ir volviéndose ahorradores… Menuda generación se nos viene encima.