Phase 4 of the UCM will be characterized by the arrival of the multiverse and the different realities and versions of characters, in addition to the Spiderverse with Sony.
Phase 4 of the Marvel Cinematic Universe looks better and better thanks to the news related to the multiverse that are already beginning to uncover projects such as Spider-Man 3 (working title), Doctor Strange in the Multiverse of Madness and WandaVision, the latter series that we can already enjoy at Disney +. So much so, that the directors of these three productions have been working together to give a sense to the Marvel multiverse and that everything is well related to each other. This was recently commented by the director of Scarlet Witch and Vision (WandaVision), Matt Shakman, ensuring that the three projects are interconnected.
Crossovers in the Marvel multiverse
"There are conversations between the directors, which I think is great. We are all part of this interconnected universe. I admire everyone who has worked at Marvel before and is working with Marvel now. It's not just the movies. We also have the Disney + series that we are interacting with. Even if it's not a formal crossing, we work door to door and ask 'what are you guys doing?' It's all so exciting. But yeah, we've definitely all had conversations about the work we're doing. We depend on the other. You're passing the baton to another group of directors and you want this process to be perfect, "says Shakman.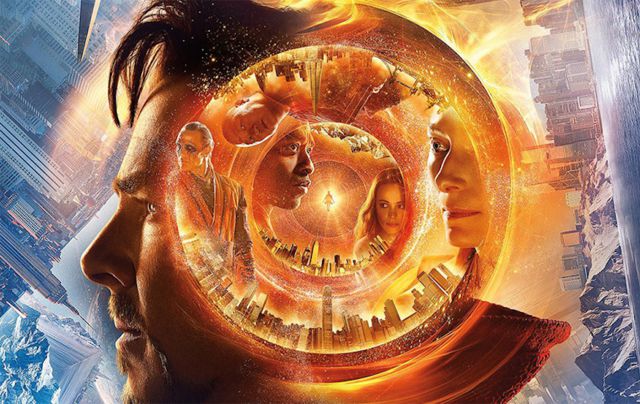 And we remember that Wanda or Scarlet Witch is already confirmed for Doctor Strange in the Multiverse of Madness and that, in turn, Doctor Strange will also appear in Spider-Man 3. Will we see a cameo at the end of the WandaVision series?
But there is more; so much so, that Kevin Feige recently confirmed to Rotten Tomatoes TV that they plan alternate realities and different universes beyond Doctor Strange in the Multiverse of Madness: "The title of the next Doctor Strange movie is Doctor Strange in the Multiverse of Madness, And that's the big clue that that movie will span the multiverse and all the insanity in it. There are, as we always do, connections before and after that we will discover. But it seemed appropriate to us that it was Doctor Strange who was in contact with the multiverse more directly, "concludes the director of Marvel Studios.