Greymoor, the new chapter for The Elder Scrolls: Online, is delayed by at least a week. Depending on the circumstances, the date may be extended.
The Elder Scrolls Online: Greymoor suffers a slight delay in his plans. According to the company itself through its official Twitter account, the launch of the expansion is postponed about a week after its original date, May 18. This measure extends to current versions: PS4, Xbox One and PC. At the moment the physical editions are maintained for June 2.
"The number one priority for everyone on Earth right now is our health and that of our family," says Matt Firor, game director, as soon as the statement is opened. The COVID-19 crisis has forced them to work from home since last March 16 for the first time since the studio was founded, although for now they have been "all right".
The objectives for the testing realm remain intact. Both update 26 and the Greymoor chapter will hit PTS on April 20. In case the community finds unexpected problems with this pre-final version, they will communicate if the delay is postponed beyond the imposed week. The only thing that will not arrive from day one will be the package of voices of the French dubbing, postponed indefinitely given the situation in the country.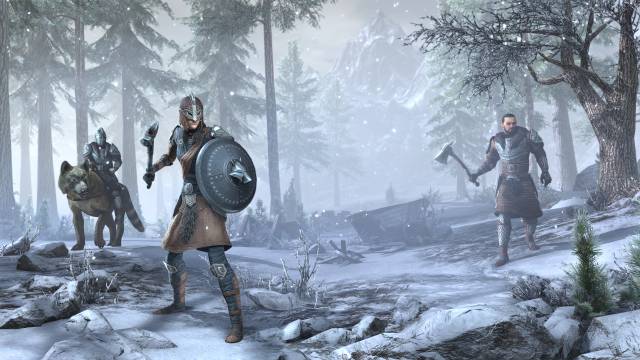 You can read the full statement below:
An update on ESO from Game Director Matt Firor: https://t.co/mFMMcJ1hrB pic.twitter.com/z5Pfpt5G27

– The Elder Scrolls Online (@TESOnline) April 8, 2020
Return to Skyrim
At FreeGameTips we were able to participate in the first hands on of this new chapter, whose adventure will return us to the heart of Skyrim. In our impressions we said that "we are looking forward to fully verifying what this expansion is capable of." Strolling through the streets of Soledad before the events of the fifth numbered installment is priceless.
New branch of antique dealers, vampire redesign, new public dungeons, and the long-awaited Trial await us in The Elder Scrolls Online: Greymoor.