The creators of the animated series based on the comic of the famous youtuber comes to an end after 2 seasons, although the door is not closed upon his return.
Virtual Hero, the animated series based on the homonymous comic by the famous youtuber Rubius and which is broadcast on Movistar +, will not have season 3. This has been announced by Rafael Taboada, content executive of said platform, to the Out of Series medium, confirming that Virtual Hero will stay for its first two seasons and a total of 18 episodes. Let's remember that the series premiered in October 2018 with its first season and its first twelve episodes, to premiere its season 2 with six chapters last year.
They don't close the door upon their return
"It is a project that for us was very special because of the genre it explored, because of how we treated it and because of Rubén's transfer to fiction. We told what we wanted and we believe the story was at a good point to leave it there ", says the executive. However, from the television platform they do not rule out that the series may return in the future. "The universe of comics on which it is based is very rich and opportunities may arise to continue in the future, but for now we leave it," concludes Taboada.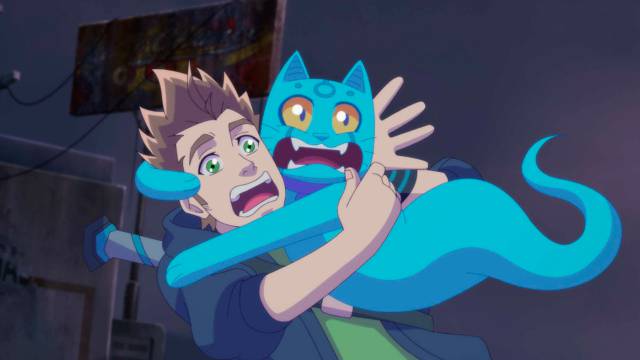 Thus, fans still have a thread of hope for the possible return of the virtual Rubius with G4t0 and the rest of the hilarious characters. And it is that the Virtual Hero series was born in 2018 as an adaptation of the comics of the same name written by Rubius himself and in which they tell us the adventures of the youtuber through the game worlds to free the 100 best gamers trapped in a virtual world by Trollmask, the vengeful Master of the Game Worlds, who wants to kill them all.
On that journey you will not be alone, the warrior Sakura, the crazy zombie Zombirella, the ancient specter Slimmer and the artificial intelligence G4t0 will be your allies in the fight to liberate the virtual world from the evil Trollmask plan.