The journalist, who has advance information of what we will see this Thursday, July 23, assures that they have taken note of the last broadcast.
Microsoft is raising high expectations for its Xbox Games Showcase planned for Thursday, July 23. The North American company, which will present the first Xbox Game Studios projects for Xbox Series X and the current generation at an hour-long online event, will offer "a very powerful event" with a lineup of titles that will not disappoint, according to Geoff Keighley. .
The Xbox Games Showcase will be "bigger and tighter"
The journalist, promoter of the Summer Game Fest, where the promotion of this expected event will be promoted in the Xbox community, has privileged information in advance, as it happened just a few days ago with the DualSense on PlayStation 5.
This time, Keighley has stated in a question and answer that it will be a "bigger and tighter" event, more focused on what people want to hear. "I think Xbox is going to make a very powerful event" and that "they have taken note of the event for the month of May", where we got to know the first bets of third-party publishers with positive and negative opinions in practically equal parts.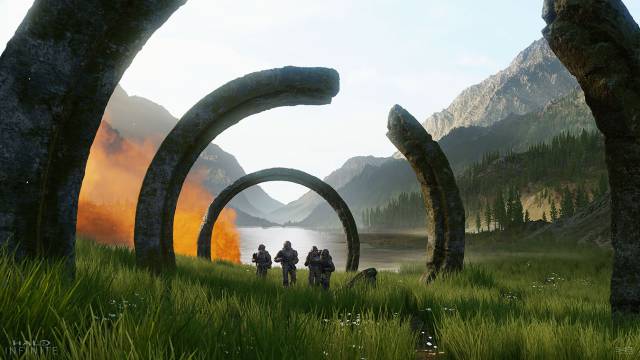 Halo: Infinite | 343 Industries
It also ratifies that we will have announcements and trailers in the previous show that will be broadcast from the Summer Game Fest one hour before the Xbox Games Showcase begins, although no names have been released at the moment.
The only thing we can currently confirm is that Halo: Infinite will be in this broadcast with content from their campaign. The highly anticipated 343 Industries title is still in development with the goal of simultaneously going on sale with Xbox Series X at Christmas; although everyone with an Xbox One will be able to play it equally because Microsoft wants to guarantee that during the first two years nobody is left behind. They will be intergenerational games. In addition, all Xbox Game Studios projects will be released on Xbox Game Pass from day one.