Microsoft inaugurates a new official website for its new generation of consoles and advances the official measurements and weight of its new machines.
Microsoft has launched a new official website for both Xbox Series X and Xbox Series S, the two new models of its next generation of consoles. The Redmond team, which prepares the opening of reservations on a global scale of both products for this September 22, has included a small appendix at the bottom of the page with the final dimensions and weight of Xbox Series S, which until now were unknown.
Xbox Series S is 60% smaller than Xbox Series X
Until now, our official comparisons between the Xbox Series X and Series S were based solely on that detail: the lower-performance model is 60% smaller than its older sister, but how much does that percentage translate into? We already have an answer.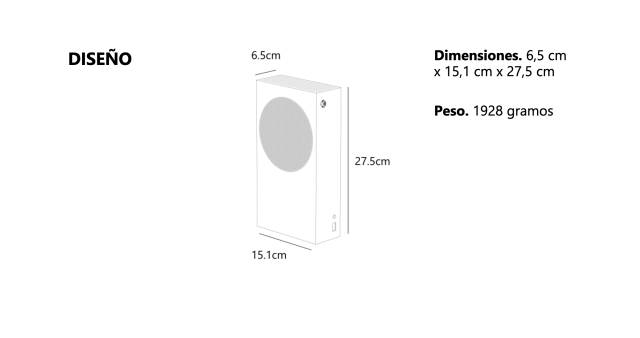 Xbox Series S | Official Xbox Portal
According to the official portal, Xbox Series S will have dimensions of 27.5 cm long, 6.5 cm thick and 15.1 cm deep. As far as weight is concerned, we are talking about 1928 grams; almost two kilos of weight. It is, however, the smallest Xbox console in history, as the North American company already assured on the occasion of the announcement of the console this September.
For the rest, the official website does not show any additional unknown details. At the rear there will be three USB 3.1 ports and an HDMI 2.1 port with Ethernet 802.3 10/100/1000. The console will not be able to offer 4K resolution in its video games, it will stay in 1440p resolution with the possibility of HDR and up to 120 FPS; Xbox Velocity Architecture included to get the best possible performance out of its 512GB solid state memory (SSD), half that of its big sister.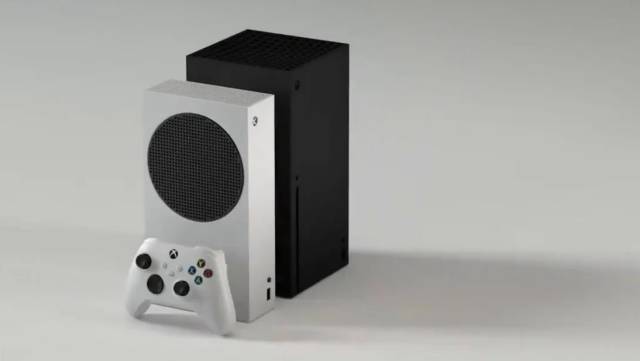 Xbox Series S (front) and Xbox Series X (rear)
Xbox Series S and Xbox Series X will go on sale on November 10 at a recommended price of 299 euros and 499 euros, respectively. Reservations will officially open on September 22; details will be released as soon as they are available. This September 15, Xbox Game Pass Ultimate users can now access an extensive catalog of titles compatible with the game in the cloud, what we used to know as xCloud. All you have to do is have an Internet connection, an Android device and a compatible controller.