The arrival of this new model with reduced benefits compared to Xbox Series X is a real leap compared to the veteran Xbox One X.
Xbox Series S will be the entry level of the new generation of Microsoft consoles. Its launch is scheduled for November 10 for 299 euros, a considerable difference from the 499 euros for Xbox Series X, with which we compare it in this article. Now, is an Xbox Series S worth it or is it better to stay on Xbox One X?
Xbox Series S has next-generation architecture; Xbox One X no
To refresh memory, Xbox One X is the premium model of the current generation, that machine published in 2017 that boasted of being silent – we can attest to it – and offering 4K resolution graphics with 6 TFLOPS. That is the question: Xbox Series S has 4 TFLOPS, that is, "less graphics power." We are going to review why that number should not confuse us based on data and information.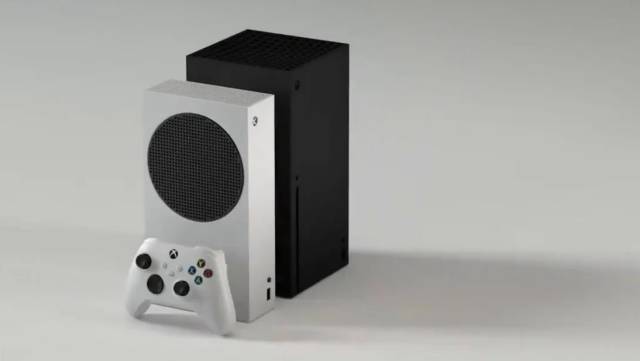 Xbox Series S (front) and Xbox Series X (rear)
It is not even necessary to stop to talk about very specific or dense technical data, but it is fair to start with the disadvantages: Xbox Series S offers 1440p resolution up to 120 FPS with upscaling to offer content in 4K resolution; For its part, Xbox One X does offer 4K resolution natively and has a disc reader. Series S is only digital, a point to take into account.
For those of you who are thinking of buying an Xbox One X now, which will surely drop in price due to the release of stock product of the end of its production, you will surely be interested in knowing the abysmal difference in some of its technical specifications; this time with Xbox Series S as the main winner.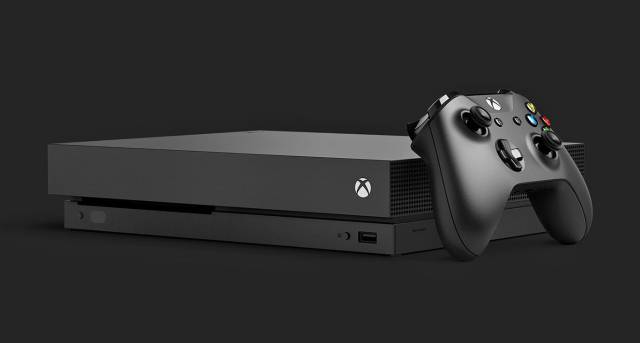 Xbox One X (2017) has the advantage of having a disk reader and 1 TB of storage, but it is not an SSD | Microsoft
Inside Xbox Series S: Xbox Velocity Architecture
Let's start with a simple fact: Xbox Series S is a console meant to last five, six, seven years. A console that will start this November a whole generation; In other words, a software warranty. The next exclusive games that arrive from the end of 2021 and 2022 can only be played in Series, not in One. Forza, Gears, The Initiative, Everwild, the new Obsidian and a long etcetera. Xbox One X is, therefore, an interesting purchase … in the short term. His moment has passed, surely.
We continue with the storage: 512 GB SSD memory in an NVMe PCle 4.0 drive. In Spanish: Xbox One X uses a traditional 1 TB hard drive at 5,400 RPM, which in practice has very different loading times (much longer) than the Xbox Velocity Architecture, with which we can load games and forget about it. almost completely of the loading times, to resume games instantly … In addition, the raw data transfer on the new Microsoft console, Xbox Series S, we will have a raw data transfer of up to 2.4 GB / S; on Xbox One X it is up to 140MB.
Xbox Series S vs Xbox One X
| | |
| --- | --- |
| Xbox Series S | Xbox One X |
| CPU: 8-core AMD Zen 2 @ 3.6 GHz (3.4 GHz with SMT) | CPU: 8 cores AMD @ 2.3 GHz |
| 512GB NVME SSD memory | 1 TB hard drive |
| Xbox Velocity Architecture: yes | Xbox Velocity Architecture: no |
| 4 TFLOPS | 6 TFLOPS |
| Resolution 1440p; 4K scalability | 4K resolution up to 60 FPS |
| RAM Memory: 10GB GDDR6 RAM @ 224GB / s | RAM memory: 12 GB GDDR5 @ 326 GB / s |
| Digital only | 4K Blu-ray disc player |
| DirectX Ray Tracing: yes | DirectX Ray Tracing: no |
| Variable Refresh Rate: yes | Variable Refresh Rate: no |
| Variable Rate Shading: yes | Variable Rate Shading: no |
| Price: 299 euros | Price: 329-379 euros (discontinued) |
On the other hand, the Xbox Series S storage system will have an AMD Zen 2 3.6 GHz 8-core CPU, a new generation architecture that will be accompanied by an AMD RDNA 2 GPU (20 CUs at 1.565 GHz). On Xbox One X it is 8 cores, but at 2.3GHz on a custom AMD that, at this point, is not so modern anymore. The advantage of 12 GB of RAM memory of Xbox One X compared to 10 GB of Xbox Series S should not be interpreted in an absolute way: it all depends on how that information is used through the CPU. The memory that Xbox Series X will incorporate is GDDR6 with 8 GB at 224 GB / s and the other 2 GB at 56 GB / s; the Xbox One X is GDDR5.
We finish with another aspect that is, in practice, fundamental: Xbox Series S includes an HDMI 2.1 port that will allow Variable Refresh Rate technology (adaptive refresh, something similar to AMD FreeSync) and support for Variable Rate Shading, a guarantee to take advantage of the maximum at all times the power of the GPU; same as Xbox Series X. Finally, DirectX Raytracing and ultra low latency.