Microsoft updates the portals dedicated to its new consoles prior to the inauguration of the opening of reservations this September 22 worldwide.
Microsoft has launched the new official websites for both Xbox Series X and Xbox Series S. The North American company has restructured the portals dedicated to its new generation machines with visual changes with an update of details and features that help differentiate both products. Additionally, the next step in this countdown to launch is clearly indicated: Pre-orders open on September 22.
The space dedicated to Xbox Series X and Xbox Series S is made up of a carousel of information, dynamic images and specific details of what we will find in Series, the name chosen to differentiate this range. In the premium model, the 4K resolution stands out with up to 120 FPS, 8K capacity in some titles, Xbox Velocity Architecture and the "Optimized" logo, which is now converted into "Optimized for X | S Series".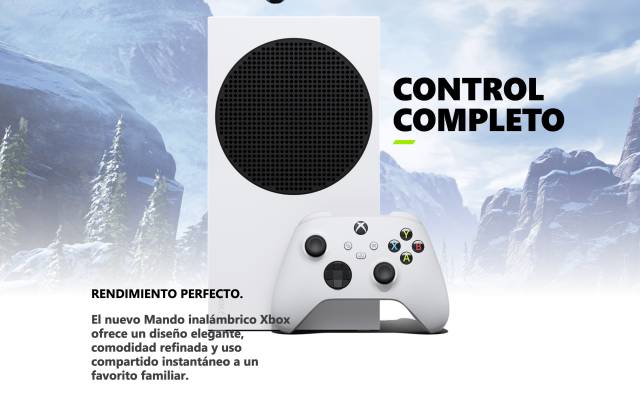 Xbox Series X and Xbox Series S already have a release date: November 10
Smart Delivery is also explained and offers a complete breakdown of all the capabilities of the new Xbox Wirelles Controller, which will debut a new type of eight-way crosshead along with the Share button.
At the end of both websites a technical sheet for Xbox Series X and Xbox Series S is offered, something especially interesting in the latter due to its informative nature, since we did not know the final dimensions of Xbox Series S or the final weight of both consoles, which we compare in this article.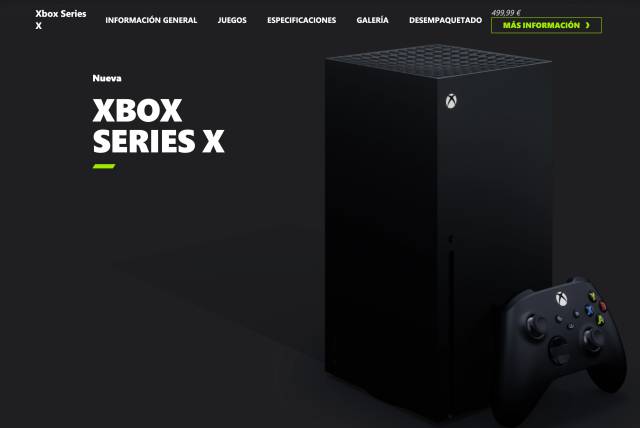 Xbox series x
All in all, Xbox Series X and S will go on sale worldwide on November 10 at a suggested price of 499 euros and 299 euros. If you have any doubts, we invite you to consult our comparison to be able to differentiate the two systems in detail and be able to choose which one best suits your needs.
Xbox Game Pass will be ready from day one with a catalog of more than 100 titles, including exclusives; In addition, in the Ultimate mode, a long hundred titles now compatible with the cloud will be added this September 15.
References | Xbox Series X Official Website; Xbox Series S Official Website