Fortnite Battle Royale files suggest Marvel superhero Ant-Man is coming to the game. Everything we know about the Ant-Man skin in Fortnite.
On Friday, March 5, 2021, several Fortnite Battle Royale files were decrypted. These files give us quite solid clues about the next collaboration that we will see in Season 5 of the Battle Pass of Fortnite Chapter 2: nothing more and nothing less than the superhero Ant-Man from Marvel. We tell you everything we know about it just below:
Skin Ant-Man in Fortnite: everything we know
At around 12:00 p.m. CET on Friday, March 5, 2021, several files within Fortnite Battle Royale were decrypted. Specifically, those that refer to the portal codename SmallFry. These files are basically a couple of images, and an audio track. Just below you have these objects:
Decrypted images from the SmallFry portal. # Fortnite # FortniteSeason5 pic.twitter.com/9z3xQn0pcW

– Rubén Martínez (@ruvenmb) March 5, 2021
Image and sounds of the SmallFry portal, who would be Ant-Man. # Fortnite # FortniteSeason5 pic.twitter.com/47Cw1j7Qf6

– Rubén Martínez (@ruvenmb) March 5, 2021
The image is a photo of a forest area, but taken at ground level (as if we were tiny). The audio, on the other hand, is very funny music mixed with a sound that seems to be that of many insects moving through tunnels, as if it were an anthill. We also consider that the "Small" in "SmallFry", which is the code name of the files relating to this portal, would be a very unsubtle clue regarding the identity of the new hunter in Season 5. We believe these clues are key when confirming that it is Ant-Man, a Marvel character.
Season 5 of the Fortnite Chapter 2 Battle Pass has hunting as its main theme. Agent Jonesy travels between different realities to recruit the best hunters in the entire galaxy, as long as the Fortnite characters cannot escape the game. Each new character that he recruits appears in a portal within the island of the video game, as has previously happened with Daryl Dixon and Michonne from The Walking Dead, or with the Predator, this "means of transport" being his way of arriving at the island.
The Ant-Man portal should appear within the game at 3:00 p.m. CET on Wednesday, March 5, 2021. We will expand this information as soon as we know more.
Who is Ant-Man?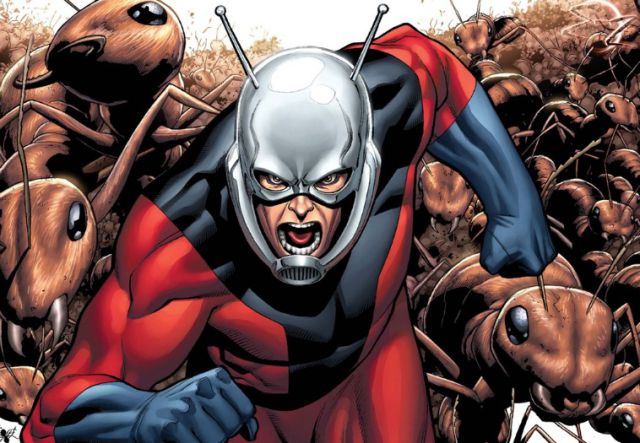 Ant-Man
Ant-Man is the alter ego of Hank Pym, a scientist and superhero who was also a founding member of The Avengers in Marvel comics. His superpowers consist of changing his size at will, and a huge relative strength. Pym has shared Ant-Man's superhero identity with other Marvel characters such as Scott Lang, or Eric O'Grady.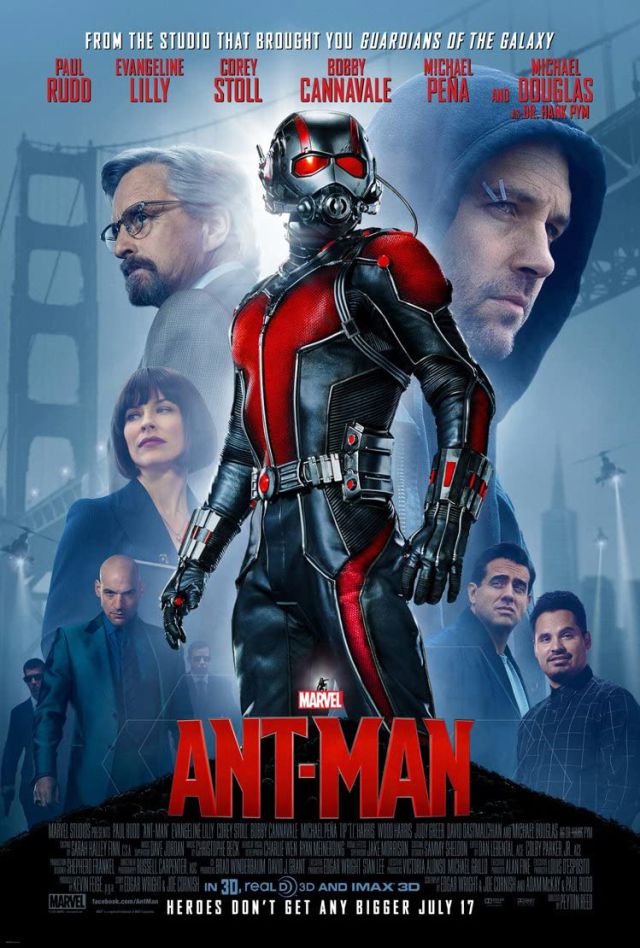 Ant-Man poster (2015 film)
On the big screen we have seen the superhero being played by actor and comedian Paul Rudd, although this time it was Scott Lang, while Hank Pym was played by Michael Douglas. Ant-Man has appeared in Ant-Man (2015), Captain America: Civil War (2016), Ant-Man and the Wasp (2018), and Avengers: Endgame (2019).
Sources: Wikipedia [1] [2], Fortnite Battle Royale, own elaboration