Call of Duty: Warzone will eliminate the early presence of the responding UAV, in addition to correcting the behavior of explosive ammunition on the Rytec AMR.
Infinity Ward has taken sides in the presence of the responding UAV in the Call of Duty: Warzone battle royale. In the past few days they had been found randomly in some supply packs, plus the ability to create one by activating four UAVs at once. This will not be possible from now on.
A small patch has settled the debate on the use of this device, among other corrections that directly affected various aspects of the game. This is the case of the Rytec AMR sniper rifle, which now will not be able to kill with a single shot when using explosive ammunition, in addition to providing the correct amount of experience when adding a casualty.
There are a couple of changes that only touch the competitive part of Modern Warfare. Players will now be able to use their field enhancements when playing All Against All. The incorrect operation of the "fully loaded" advantage when using a different ammunition type than the basic one has also been corrected in the Rytec AMR.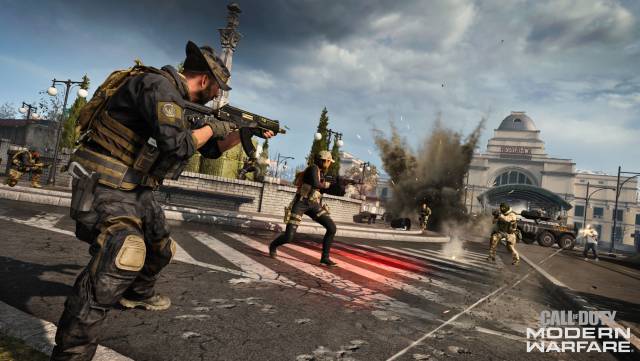 All July changes
The list discussed above is an extension of the update Modern Warfare and Warzone received earlier this month. In it we could see the elimination of the Juggernaut Royale mode in pursuit of Blood Money in groups of four players. On the other hand, a new game list includes three of the most loved maps by the community in its rotation: Shoot House, Rust and Shipment. You can find it in Dirty Old Houseboat.
Call of Duty: Modern Warfare and Warzone are available on PS4, Xbox One, and PC. In the case of battle royale, the study confirmed its presence in the new generation. Xbox Series X and PlayStation 5 will receive a port with no specific release date. The title that broke all the molds in the first half of 2020 has plans for the future.